Highlights
Honey trap gang busted
Husband and wife and many miscreants are involved in the gang
A gang that demanded a ransom of ₹ 5 lakhs busted by trapping a person in a honeytrap
Four miscreants including the woman involved in the gang were arrested
Bharatpur

Rajasthan Police has busted the Honey Trap gang and arrested two other miscreants including the woman involved in it and her husband. This gang kidnapped a person by trapping him in a honey trap. And demanded a ransom of five lakh rupees from the relatives. After investigating this matter, the city police team of Bharatpur reached this gang.
According to the police, a woman along with her husband and two of his associates trapped a young man in the honey trap. The woman made a porn video with the young man with the help of her husband and two of her husband's companions. After which the miscreants started demanding Rs 5 lakh from the family of the youth. The family members of the youth complained about this to the city police station, after which the police formed a team and arrested 3 accused including 1 woman.
Congress Rally: More than 2 lakh Congressmen will gather in Jaipur tomorrow, must read this traffic plan before leaving the house
Trapped in such a trap…
Irfan, a resident of Bhootka village of Nagar police station area, got a call from a woman named Sanjeeda. Sanjeeda first befriended Irrfan, after that at 8 pm yesterday, Sanjeeda called to meet Irrfan. Irfan reached the railway colony of the city to meet Sanjeeda. Where Sanjeeda took her to a house. Her already serious husband and two of her husband's companions were present there. Sanjeeda's husband and two of his associates caught Irfan and took off his clothes and made a porn video with Sanjeeda. After making the obscene video, the miscreants called Irfan's house and then demanded Rs 5 lakh from Irfan's family members threatening to make the video viral. Irfan's uncle's son Zubair reached Kidnappers with Rs 1 lakh. The three miscreants came to take money from Zubair.


Minister Khachariyawas's sarcasm on BJP – Said these leaders should go from village to village and apologize by rubbing their nose
After paying a ransom of Rs 1 lakh to the kidnappers, the Zubair Nagar police station approached the police and informed the police about the entire incident. After which the city police officer formed a police team late in the night. And sent Zubair on Saturday morning to pay the rest of the ransom. After this the police gave 20 thousand rupees to Zubair which was from the serial number. When Zubair reached the kidnappers to give money, the police raided from behind and arrested the woman, her husband Tahir, two of her husband's companions, Aslam and Umardeen.
Preparations for Congress's attack against inflation, Gehlot launched a team of ministers to make the rally successful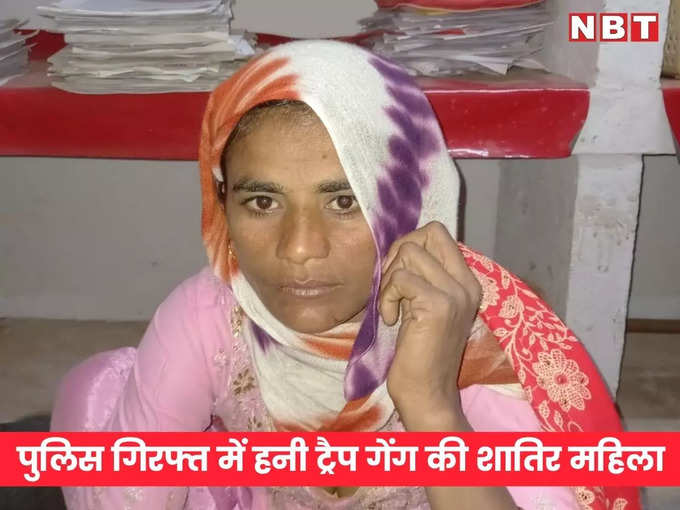 .