On the fourth day of the All India Inter School Shooting Championship going on in Shimla, 12 year old pistol shooter Kalpesh Upadhyay from Uttarakhand took entry for the National Pistol Shooting by scoring 350 marks out of 400 marks in 10 meter pistol shooting. In this shooting competition going on in Shimla. Shooter students from all over the country are participating. Now in the month of November, Kalpesh Upadhyay will participate in the National Pistol Shooting Competition to be held in Bhopal. If Kalpesh's brilliant performance continues in the National Pistol Competition to be held in Bhopal, then Kalpesh will participate in the International Pistol Competition. Will be able to participate as an Indian player in the trials for
Brightened the name of Uttarakhand
Kalpesh Upadhyay, originally a resident of village Bhatauda in Bageshwar district of Uttarakhand, is currently a student of class 8 in the famous Doon International School, Dehradun and has been playing the game of pistol shooting since the age of 9. Seeing the shooting talent of Kalpesh. On the advice of expert shooters, Kalpesh's family built a world-class shooting range at home and gifted it to Kalpesh on his 9th birthday. Till now, Kalpesh has participated in pistol competitions organized in many states and has won many medals. Have won dozens of medals including gold medal in competitions so far.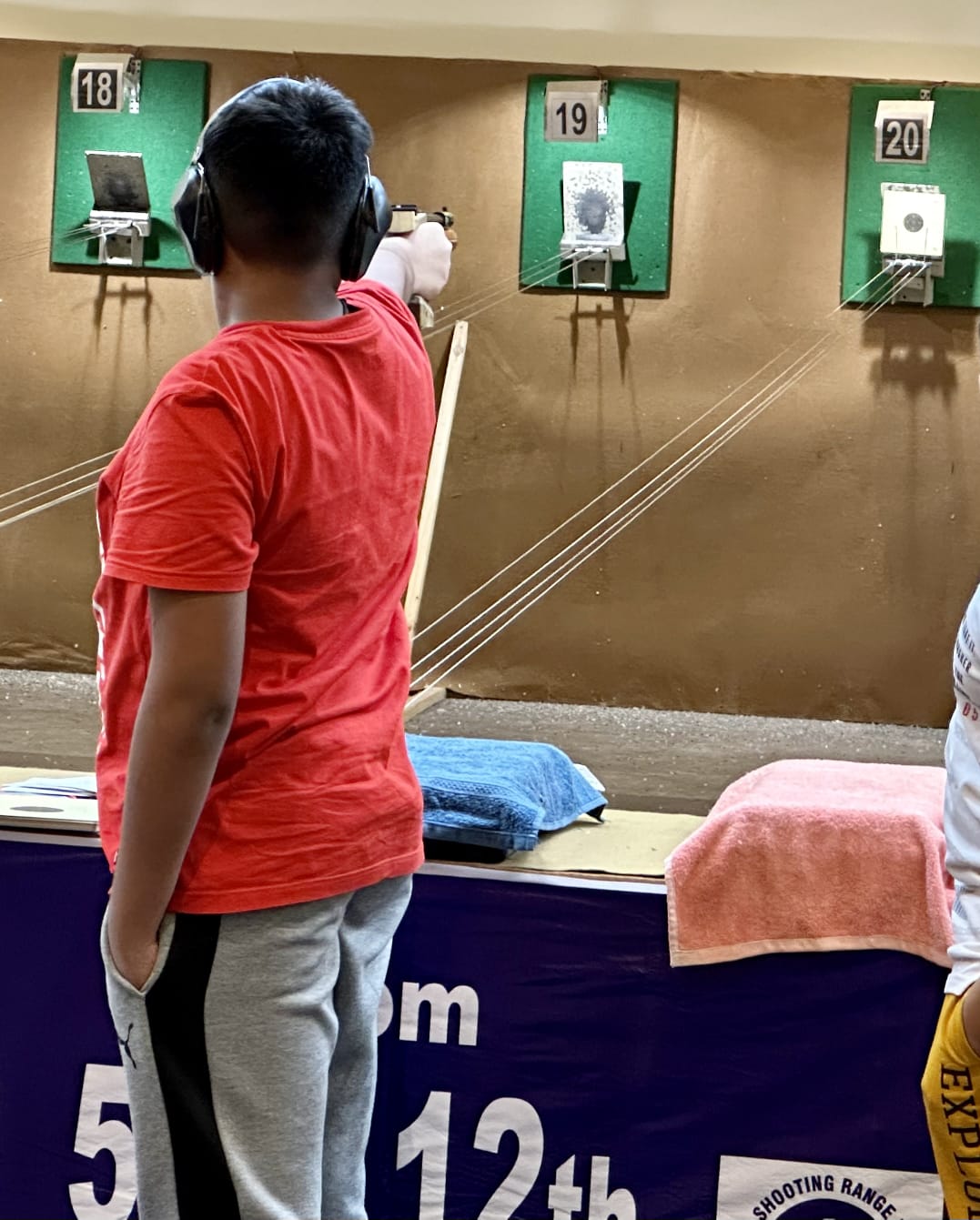 It is noteworthy that 12 year old Kalpesh competes with players much older than him and yet Kalpesh Upadhyay has been performing well since the age of 9. Kalpesh Upadhyay started the sport of pistol shooting in the world. Padam was started under the guidance of renowned pistol shooter Shri Jaspal Rana and is currently preparing for future competitions under the guidance of renowned pistol shooter Ashwin Joshi, a former player of the Indian team.
Source: dainikbhaskarup.com
: Language Inputs
This post is sourced from newspapers, magazines and third-party websites. For more information please check NewsDay Express Disclaimer.