Eeco Sports hit the Force car from behind,
Bhaskar News Service
Firozabad5 people died in a horrific accident on the Agra-Lucknow Expressway at 9 am today. The Eeco sports car coming from behind hit the Force car parked on the roadside. Nine people in both the vehicles were injured. The injured have been admitted to the district hospital. The accident is near pillar number 48 of Nasirpur area.
The injured told that the passengers in the force car (RJ-07-TA-4620) had stopped the vehicle for toilet. Then the Eco Sports (DL9CAS8512) car coming from behind hit hard. The accident was so gruesome that both the cars were blown away. The Eeco sports car overturned trampling 3 people standing near the force vehicle. Four passengers in the Force and one woman in the Eco Sports were killed.
UPDA ambulance and Nasirpur police reached the spot as soon as the information was received. The police have admitted the injured to the district hospital and joint hospital. As soon as the incident was informed, DM Ravi Ranjan and SSP Ashish Tiwari reached the hospital and inquired about the injured.
DM told, "5 people have died in the accident, among them Babulal son Mohanlal (40 years), Kailash (38) son Baburam, Nemichandra (43) son Jai Shyam resident of village Tada, police station Sujangarh, Rakesh (38) S/o Hulaschandra r/o Village Malishar, Rajasthan. The deceased belonged to the same family. Among them both Babu and Kailash were real brothers. Ramesh was nephew and Nemichand was cousin. These people were returning from Gorakhpur in a force car after attending a relative's wedding.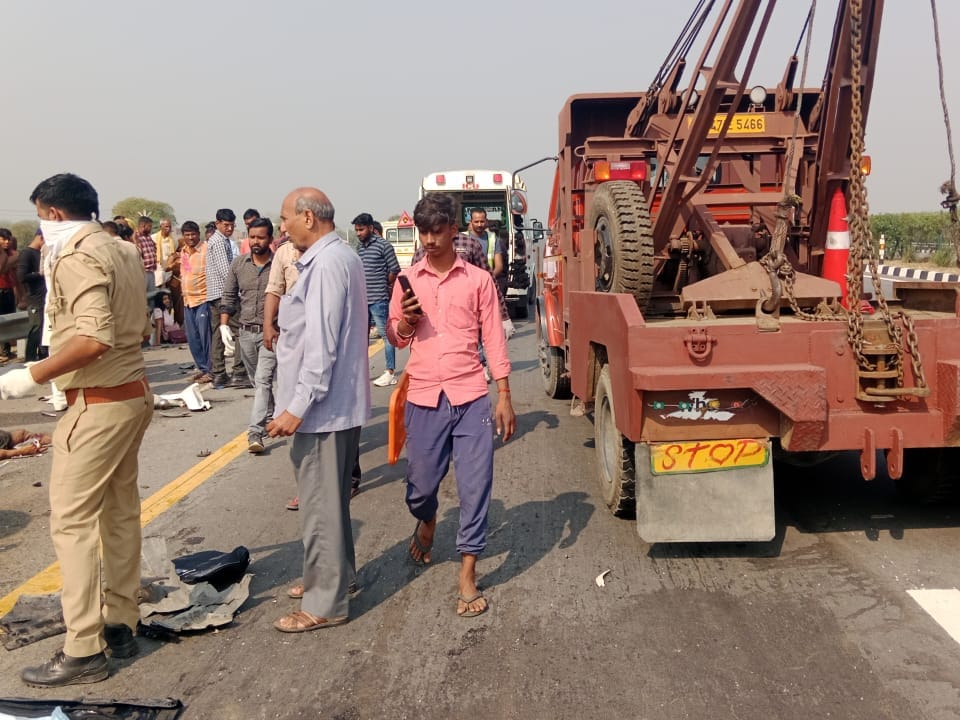 While the woman riding in Eco Mithlesh Gupta wife Prahlad Gupta resident RZD 68A Dabri Extension New Delhi died. While his daughter Vaishnavi Gupta (20 years), son Abhas Gupta (23 years) are injured.
Daulatram, the driver of the force car, said, "11 of us were returning from Gorakhpur to our home in Rajasthan. On the way the car was stopped for toilet. I was standing away from the car. Meanwhile, a car came from behind and hit our car from behind. Due to this, two people sitting behind in the car and two people standing outside died. After this, the hitting car also overturned. ,
1.Neha (25 yrs) w/ Rakesh 2.Baby (28) d/o Mohanram 3.Rakesh s/o Mohanram 35 yrs 4.One child 7 yrs 5.Vinod (50 yrs) s/o Arjunram 6.Parasram (35 yrs) s/o Shiburam 7. Daulatram (48 years) son of Ganesh
It is being suspected that the Eco Sports car rider must have dozed off, when he did not see the vehicle parked in front of him and the accident took place. At present, the police is probing the entire incident.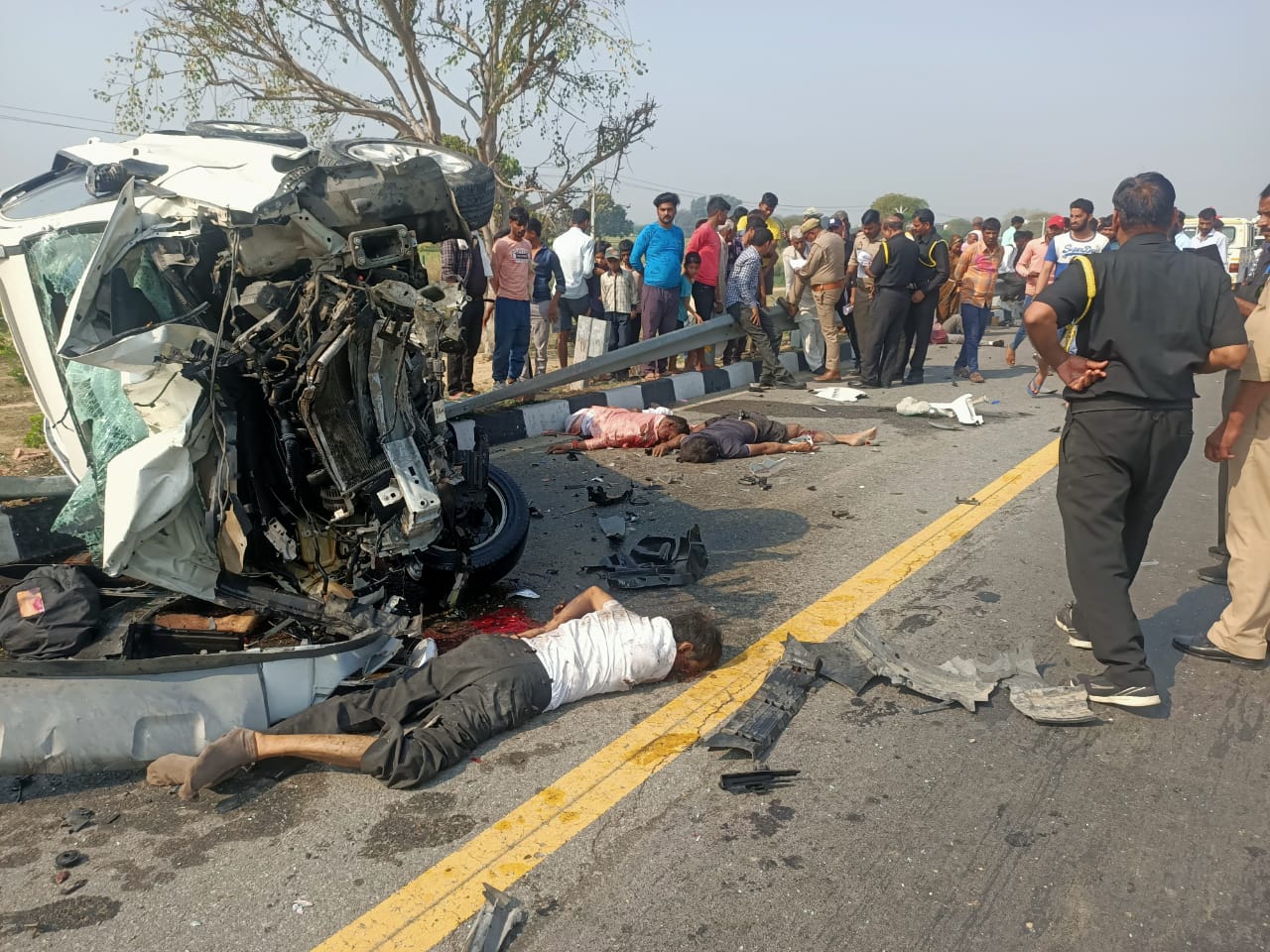 Source: dainikbhaskarup.com
: Language Inputs
This post is sourced from newspapers, magazines and third-party websites. For more information please check NewsDay Express Disclaimer.