If we go back a few decades, that is, the time of grandmothers, then there was no place for refined in our food plate. Neither refined oil, nor refined sugar, nor refined grains. We were coarse grain eaters. Jowar, bajra, corn, barley and many other healthy grains that used to be a part of our diet gradually disappeared from the plates and we were confined to wheat and rice.
But leaving the grain we had moved forward, today the whole world is again returning to the same grain. Now even in the market they have got the status of superfoods and they are in demand all over the world.
That's why we spoke to Nilanjana Singh, a nutritionist running her own clinic in Gurugram and National Executive Member of the Indian Dietetic Association, to find out the benefits and nutritional value of these superfoods. So let's know what they have to say about these nutritious foods-
Not one or two, there are many benefits
Nilanjana said, "All coarse grains are rich in calcium, fiber, vitamins, iron and protein, which make our food nutritious. It is not necessary that you should give place to only one grain in your food, adopt a little variety. You may not like the taste in the beginning, but gradually you will get used to it.
They say that in addition to other health benefits, healthy grains are very helpful in reducing weight. Eating them does not make you feel hungry soon. The minerals, iron and calcium present in them, reduce the risk of diseases occurring in the body.
How much cereal should we eat in a day? Regarding this, Nilanjana says, "An adult should consume six to eight ounces of grains daily. But keep in mind that at least half of the grains should be whole grains. Cereals rich in potassium help in reducing the level of blood pressure. At the same time, fiber is beneficial for people suffering from diabetes.
Let us now tell you what are the benefits of these grains and how you can include them in your diet:
1. Millet
Millet is considered one of the best healthy grains for reducing inflammation, reducing the risk of heart diseases and controlling sugar. In a study conducted on 105 people with type 2 diabetes, their sugar levels decreased by 27 percent. Instead of rice, they were made to consume millet, which is gluten free. Millet can be yellow, white, red or brown in colour. It has a special taste, which you can add to food in the form of porridge, pakodas or roti.
This grain of African origin is rich in many vitamins and minerals such as amino acids, calcium, zinc, iron, magnesium, phosphorus, potassium and vitamins (B6, C, E). About 11.6 grams of protein, 67.5 grams of carbohydrates and 132 milligrams of carotene are found in millet per 100 grams. Carotene is beneficial for the health of our eyes.
Protein-rich millet makes our bones strong. The high fiber present in it keeps the digestive system healthy and is also helpful in reducing weight. It also contains a significant amount of anti-oxidants.
2. Barley
Barley is being liked a lot in America these days. It is one of the main healthy grains eaten out there. Barley is high in beta glucans. It is a type of soluble fiber, which is also considered very good for heart diseases. According to a study, beta glucans help in increasing the level of good cholesterol by lowering LDL (bad) cholesterol in the body.
By the way, it is a cheap diet easily available. But keep in mind, it is not gluten free. You can eat it as a side dish. Whether you can make soup or add it to stuffing and salad.
3. Tide
Jowar is the fifth most commonly consumed grain worldwide and a great source of nutrients. This too is a kind of millet. The anthocyanins and phenolic acids present in it work as antioxidants inside your body.
It is much smaller in size than corn and millet. Indian jowar can be eaten by popping it like corn. It is gluten free and is often considered a good alternative to oatmeal. Its mild taste makes it perfect for baking. Along with fiber, it is a good source of manganese, magnesium and copper (DV).
It is also a grain (10 healthy grains) like wheat and rice, which came to our country from South Africa. Although it is not easily available, yet it has carved a niche for itself in the Indian market. In South Africa it is mainly used to make cakes.
It is gluten free and contains nine types of amino acids. Eating it also provides more protein and apart from this, quinoa also contains a significant amount of potassium, magnesium and calcium. It also has anti-inflammatory and anti-cancer properties. Its taste is mild. People like to take it in the form of porridge in breakfast, lunch or dinner. Quinoa contains a lot of protein, which helps in weight loss by controlling appetite. Eating one cup of quinoa provides eight grams of protein.
5. furrow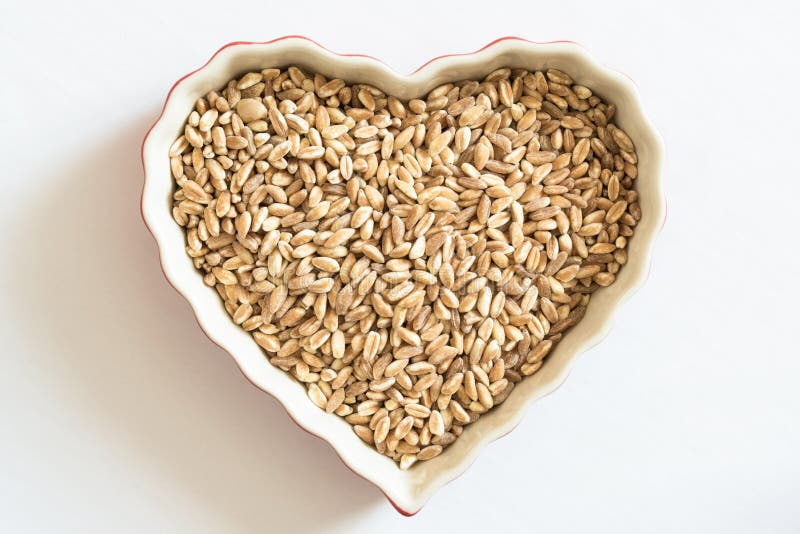 If you want to eat something beyond quinoa, then farro will prove to be very beneficial for you. Although it is not gluten-free, it has the same amount of calories and protein, less fat and calcium than quinoa. It is also rich in vitamins (A, C, K) and minerals.
Farro, a variety of wheat itself, can be used as a substitute for rice or pasta. This high protein grain (10 healthy grains) needs to be soaked overnight before cooking. It takes a long time to cook. The magnesium present in farro strengthens bones and the immune system. It is a good option for vegetarians.
Antioxidants such as polyphenol carotenoids and phytosterols are found in abundance in farro. Which can reduce the risk of many chronic diseases such as heart disease and cancer.
Also read – Kodo Millet, grown in India for years, has become 'Sugar Free Rice' for the world
6. Rye
Rye is one of the most important cereals in the world. It is a type of wheat, but it has a lower glycemic index than wheat and is well ahead of wheat in terms of vitamins and minerals. The high gluten present in rye that has been grown for over 2000 years makes it perfect for bread. Apart from carbohydrates and fiber, you also get protein, potassium and vitamins.
Bread, chocolate or rye cookies can also be made from rye flour. The fiber present in it helps in constipation and reduces the risk of colorectal cancer. Although rye is very beneficial in terms of health, but while using it, keep in mind that it is not gluten free.
7. Brown Rice
Talking about health, experts also agree that eating brown rice (10 healthy grains) is more beneficial than white rice. It is a good source of fiber and protein. By eating this, the body gets sufficient amount of calories, due to which we remain active. It is also considered a good source of fiber, vitamins and minerals.
The fiber present in it helps in reducing cholesterol as well as aids in weight loss. Protein, potassium, B vitamins, magnesium, zinc, iron, selenium and manganese are considered essential for building strong bones and for energy.
To make brown rice more healthy, try it with vegetable stir-fry or in the form of kimchi fried rice and grain bowls.
8. Oats
If the day starts with a healthy breakfast, then energy remains in the body throughout the day. Nothing can be better than oats in this matter. Not only is it delicious to eat, but it also contains many nutrients. It is gluten free and a good source of protein, calcium, iron, vitamin B1 and niacin.
It is considered to be the best cereal for lowering cholesterol level. It dissolves easily in water. It does not make you hungry soon. It also reduces the risk of cancer, diabetes and blood pressure.
9. Teff
However, teff is the smallest grain in the world. But it is rich in important nutrients like iron and magnesium. It's one of the few grains that boasts vitamin C, a nutrient important for the immune system and bone health.
Teff is a staple grain of Ethiopia and Eritrea, and perhaps this is the reason why people there have fewer complaints of anemia. More recently, a study conducted on 592 pregnant Ethiopian women found that consuming teff daily was less likely to cause anemia. Even though she was eating less, teff reduced her risk of anemia.
This cereal (10 healthy grains), which tastes like jaggery, is rich in iron and calcium. This gluten-free grain can be used for oatmeal, soups, stews, and baking. It is available in some stores in India or can also be ordered online.
10. Corn
Corn is known to be an excellent cholesterol fiber, which is very good for heart patients. It is a treasure of health, the carotenoid found in cooked corn is a good source of vitamin A. After cooking it, 50 percent anti-oxidants increase in it. The ferulic acid present in it is very helpful in fighting diseases like cancer. In addition, maize is rich in vitamins, carbohydrates and folic acid.
Editing: Archana Dubey
Also read: Rajgira, Ramdana or Chaulai: The food of our fast has now become the 'super food' of foreigners
If you've been inspired by this story, or want to share any of your experiences with us, write to us at hindi@thebetterindia.com, or on Facebook and Twitter. Twitter Contact on