World Tourism Day is celebrated every year on 27 September. The purpose of celebrating this is to make people aware of tourism and promote tourism around the world. This year the World Tourism Day celebrations will be held in Bali, Indonesia. If you are interested in going to Bali, then we will tell you how to plan a trip to Bali in a very low budget. But let us tell you that Bali is the most favorite tourist destination of Indians in the world.
After marriage every married couple wants to go to Bali. The nightlife, culture, people and accommodation here attract a lot of Indian tourists. For this reason Bali has become the most sought after international destination among Indian tourists. Although traveling abroad is not easy for every Indian, but if the trip is planned wisely then your travel can become budget friendly. If you too are planning to visit Bali for a long time, then we are telling you how you can do a 5-6 day trip to Bali alone in just 40 thousand rupees.
Bali gives free visa to Indians
While planning a trip to Bali, keep in mind that Bali offers free visa to Indians. When you are in Bali for a one month visit, you do not need a visa. So in this way your work will become easier. You can go to Bali with only Rs 40,000.
The king of Vietnam who got 200 people killed after his death, people still go to the fake grave
flights to bali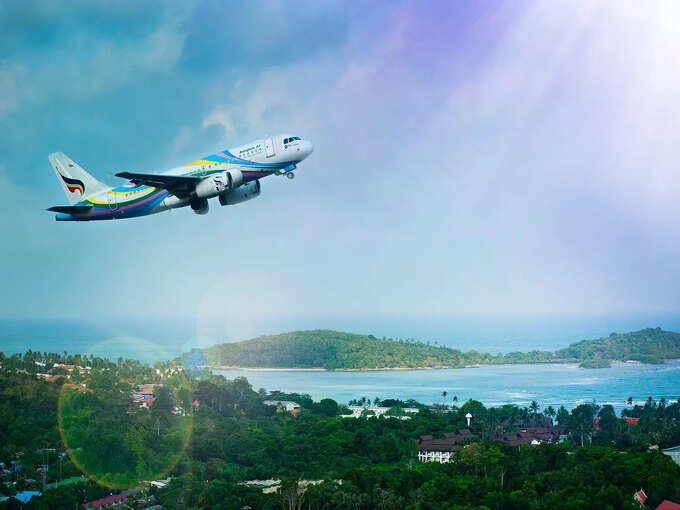 It is an accepted thing that if you want to travel, then you have to do complete planning first. You will get both domestic and international flights very cheap. Booking your ticket to Bali a month in advance will cost you Rs 20,000 in total. If you plan better, then flight tickets can be booked even for 14,000.
There will be no need to spend lakhs to visit Switzerland, 6 mini Switzerland are settled in India
Transportation in Bali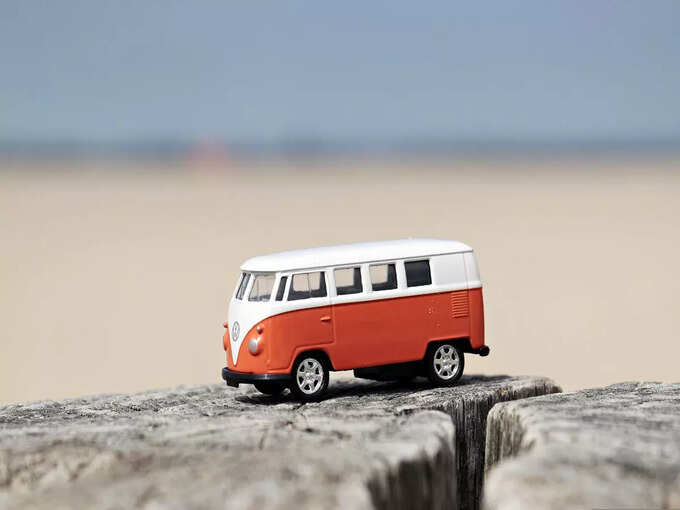 Airport transfer is not difficult if you are accustomed to Uber and Ola. Indonesia has its own huge taxi service called Gojek. You do not need a sim to use it. Connect to airport WiFi. In just 20-70 rupees, the driver himself will take you to your destination. You can also rent a scooter or cycle as per your need to travel around Bali. The average cost of a scooter would be around Rs 300 per day.
Instead of saving Delhi, the Sultan cared about his life earlier, chose this tomb to hide with his close ones
Stay in Bali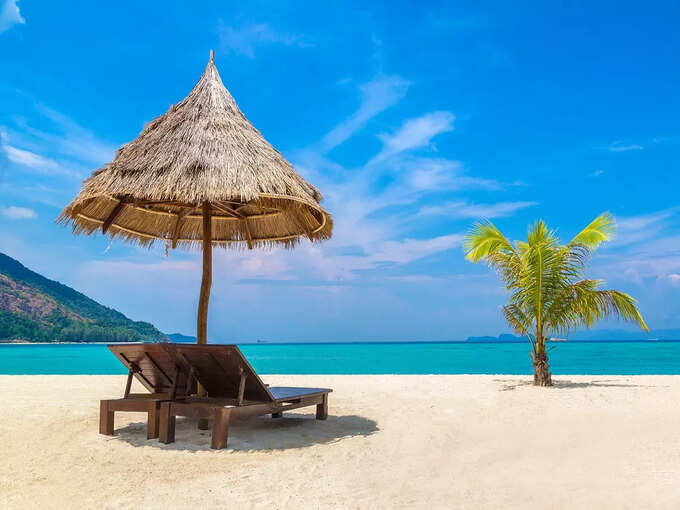 Bali lives up to the expectations of the tourists in every way. If you are traveling solo, choose Backpackers Hostel to stay. There are very social and best facilities here. The cost of a dorm bed in Bali will be between 100-1200. Staying here at New Rugged Hostel is a very good option. You will get breakfast and an AC room with locker for a very low price.
These places of India are very dangerous for asthma patient travelers, do not plan to go to such a height even in dreams
hopping in bali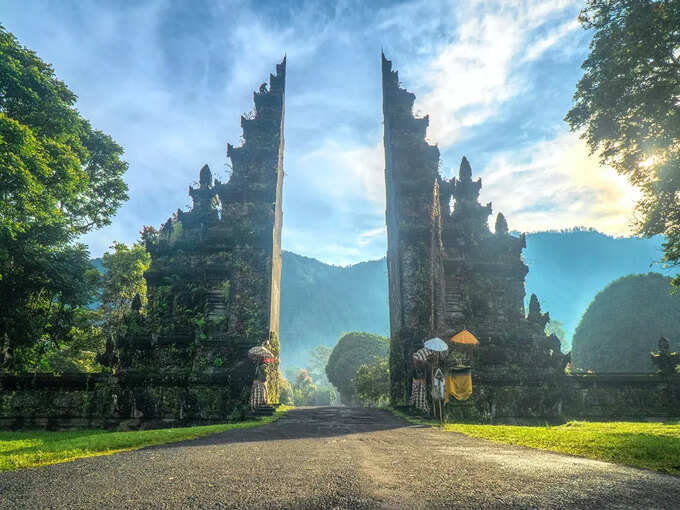 During their trip to Bali, many people enjoy visiting the island. There are many beautiful and less visited islands around here. In which Gili and Nusa Island are very popular. This island is great for you to enjoy a peaceful, romantic and nightlife. 500-1000 rupees are charged for boating here. It depends on which island you want to visit.
Food will cost 50-200 rupees –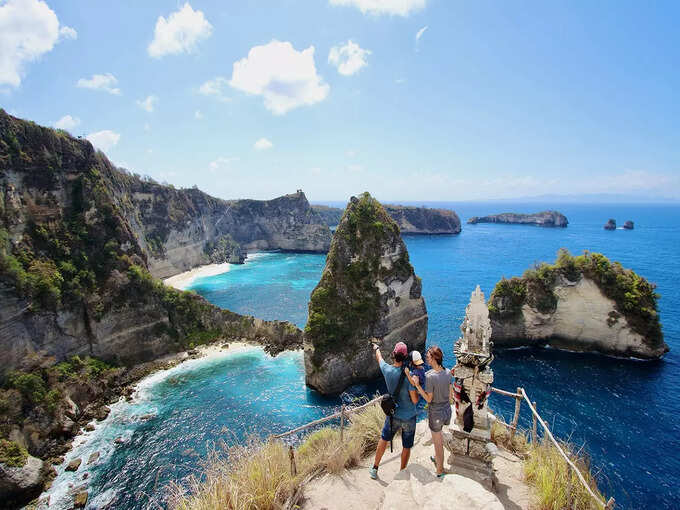 There is no doubt that food is very cheap in Bali. There is every option in Bali depending on what you like to eat. From vegetarian to special dishes of Bali, you have many options in the restaurants here. Here in lunch you will get rice, chicken, curry and sauce for at least 50 rupees. If you have a limited budget, then you must enjoy the local food here. Doing this will save you a lot of money.
Enjoy Scuba Diving in Bali at an affordable price –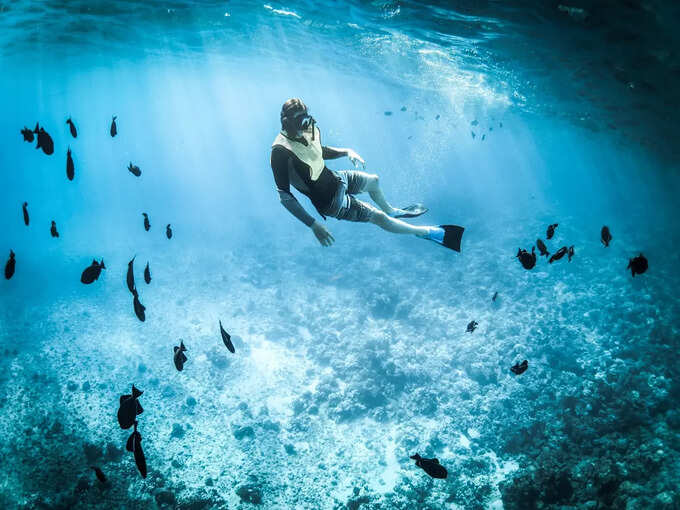 You can experience your nightlife in Bali very well and cheaply. There's La Favela in Semanyak and Potato Head in Seninyak and La Plancha and beach clubs like Old Mans in Canggu for sundowners, where entry is free. Snorkeling and scuba diving are the best in Nusa Lembongan, the total cost will be between Rs.1000 – 2000.
Shopping in Bali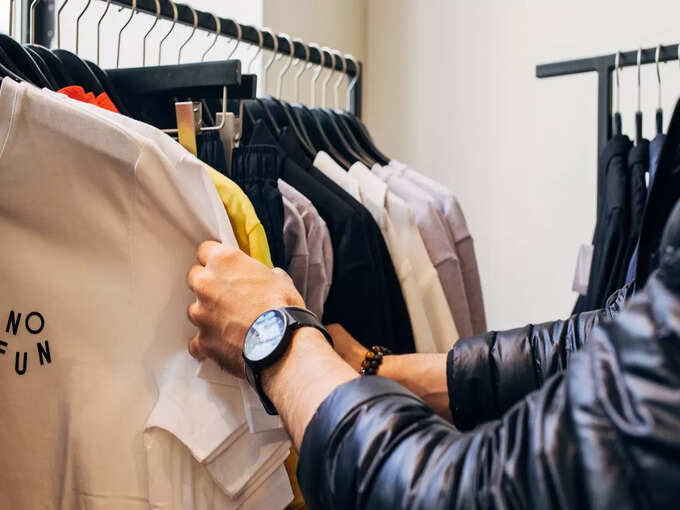 Remember that to visit all these places, you need to be very good at plain sight. If you have the skills you can buy everything for half the price. Ubud Art Market is the best place in Bali. Of course, you should not buy anything from here, but you must definitely visit here.