Delhi is such a city, from which every destination of the country is very well connected. Whenever you want to roam on the weekend, pick up the car and go for a walk, while local or private buses also keep running from Delhi to every destination. The airport is also very close to Delhi, with the help of which you can travel everywhere in the country and abroad. Similarly, Noida is also very close to many destinations. On weekends, you can also go out for a walk with your family and friends from here. Let us tell you about those places near Noida, where you can go for a road trip.
Alwar – Alwar
Nestled amidst the Aravalli hills, Alwar is known for its forts and palaces. The Alwar Fort, situated on top of a hill, is one of the main attractions of the city. 5 km long and 1.5 km wide. The fort has 15 major and 51 minor towers. Apart from this, you must visit City Palace, Vijay Mandir Palace and Government Museum to get a glimpse of the glorious past of Alwar.
- Advertisement -
- Advertisement -
- Advertisement -
What to see in Alwar: Sariska Tiger Reserve and Neemrana Fort
Distance from Noida: 177 km
Agra – Agra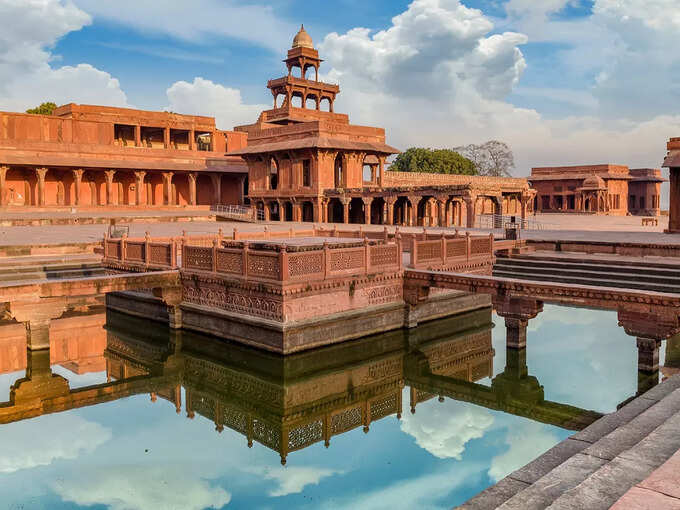 The Land of the Taj, Agra is a fascinating city with a rich cultural heritage. The city's magnificent monuments, mosques and narrow streets tell a lot about its history. Although most tourists go to Agra to see the magnificent Taj Mahal, you can also visit this place of love with your family for a day this weekend. Along with Agra, one can also see Fatehpur Sikri, Jama Masjid and Moti Masjid.
What to see in Agra Red Fort, Kinnari Bazar (Zardozi Embroidery Fabric), and Sadar Bazar (Leather Goods)
Distance from Noida: 191 km
Mathura & Vrindavan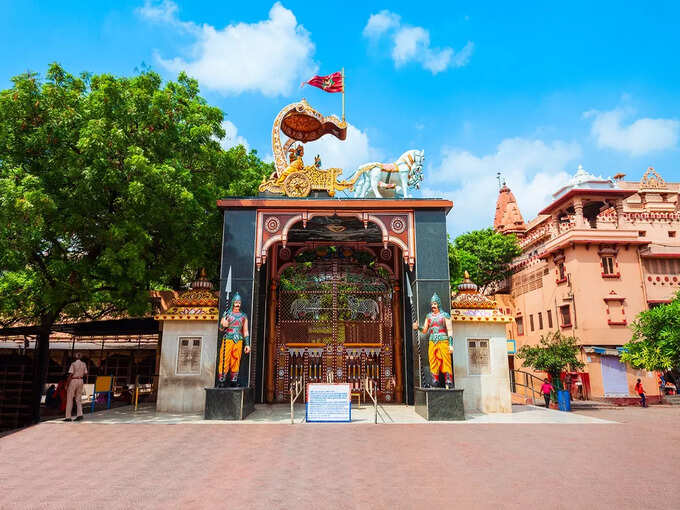 The twin cities of Mathura and Vrindavan draw immensely from all parts of the world to Radha and her devotees of Lord Krishna. While Mathura is the birthplace of Lord Krishna, Vrindavan is the land where he grew up. You will find many beautiful temples in both the cities, which are filled with tourists and pilgrims almost throughout the year. Shri Krishna Janmabhoomi Temple is one of the major temples in Mathura. Dwarkadhish Temple is another famous temple in Mathura, where Lord Krishna lived till his last breath.
What to see in Mathura and Vrindavan: Banke Bihar Temple, Prem Mandir, Nidhivan Temple and ISKCON
Distance from Noida: 139 km
Mussoorie – Mussoorie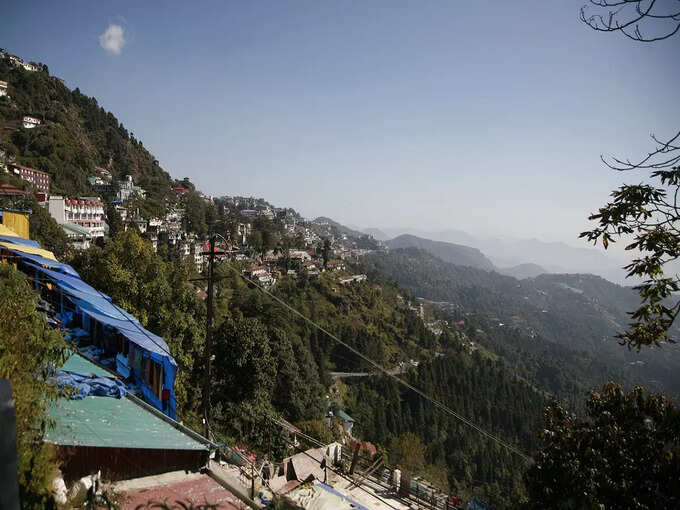 The fun weather of Mussoorie compels tourists to visit this small hill station in summer. As the summer progresses more, people start running towards this hill station. Mussoorie was founded in 1823 by the British and their influence can still be seen in the libraries, houses, churches and other structures here. Although Mussoorie is a small place, it has more than one attraction that is worth visiting.
Places to visit in Mussoorie: Happy Valley, Gun Hill, Library, Christ Church and Soham Heritage and Art Center
Distance from Noida: 271 km
Chandigarh – Chandigarh
The first city of India, Chandigarh is situated at the foothills of Shivalik range. The climate of this city remains quite pleasant, which means that whenever you feel bored sitting at home, you can go here for a walk. The place is quite good to visit for 2 to 3 days.
Places to visit in Chandigarh: Rock Garden and Rose Garden Sukhna Lake, and International Dolls Museum
Distance from Noida: 289 km