Vaishno Devi is such a religious pilgrimage, where you will not see the crowd of devotees decreasing throughout the year. Whether it is summer or winter or rainy season, the desire of the pilgrims to have darshan of the mother can be seen throughout the year. As everyone knows that the new year has started, in such a situation, the railways is also taking out one or the other offer for the passengers.
If you are planning to visit Mata, then a great offer has been taken out from the Railways, in this you can roam around Vaishno Devi comfortably for only 8 thousand. The good thing is, in this you will not have to spend a single rupee separately for living and eating.
Enjoy traveling in third ac
You will get a chance to visit Mata Vaishno Devi and Katra from the railway side. You can enjoy the journey through train on every Thursday. In this journey, people will be able to enjoy traveling in third AC.
The future Badrinath temple is very close to Joshimath, this will be the place of Lord Vishnu in the coming times
The fare will have to be paid for this journey –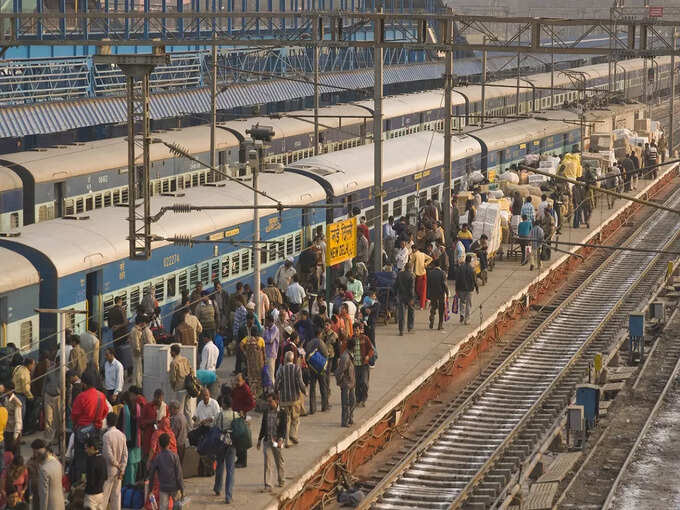 IRCTC has fixed the fare for passengers carrying every Thursday at Rs 8300. If you want to get more information about this package, then you can visit the official website of IRCTC.
Boarding-deboarding points – Varanasi – Jaunpur – Sultanpur – Lucknow
Package Name – Mata Vaishnodevi Devi Ex Varanasi
Train Number – 12237/12238
Magh Mela 2023: Some things related to the 45-day Magh Mela of UP that everyone is unaware of
Will get it for free and stay –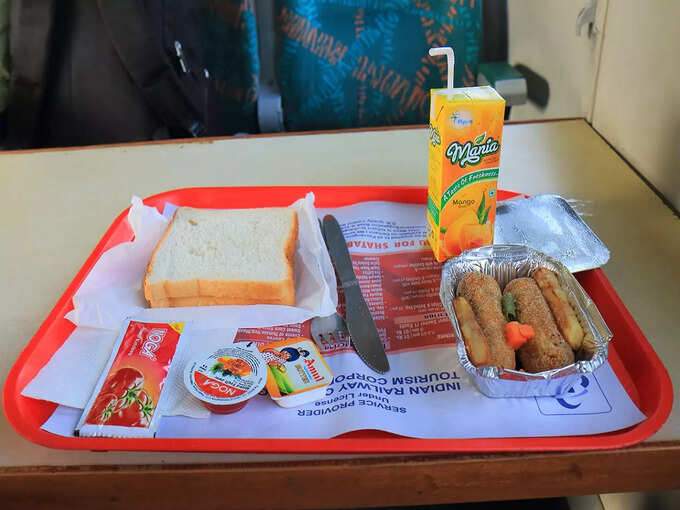 In this package, you will also be given the facility to stay and eat for free. Here you will be arranged for your stay at Jai Maa Inn and similar hotels. In food, you will be given 2 breakfast and 2 dinner from the railway side.
Do women really become pregnant in this temple of Himachal? Know what is this unique belief
How much will be the fare per person –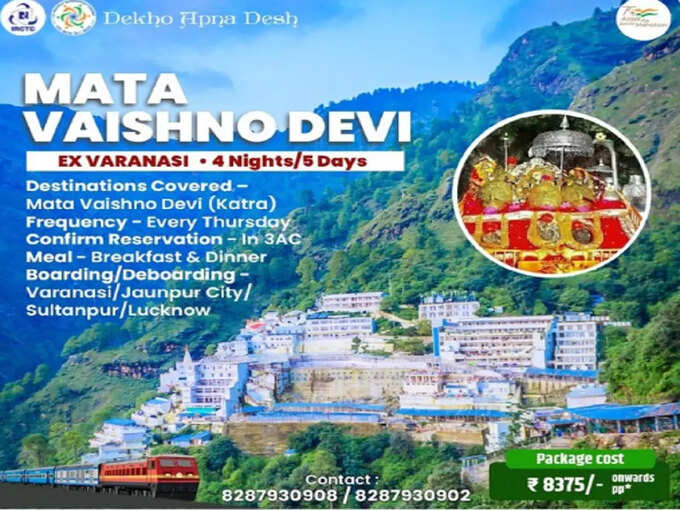 Talking about the fare, for single occupancy you will have to pay Rs 14270 per person, for double occupancy you will have to pay Rs 9285 per person, for triple occupancy you will have to pay Rs 8375 per person. On the other hand, if you have a child between 5 and 11 years of age, then the fare for child with bed is Rs 7275, for child without bed Rs 6780 will have to be paid.
Bullet bike is worshiped in this village of Rajasthan, alcohol is offered instead of laddoos
(Photo Credits: [email protected])
What is included in the rent –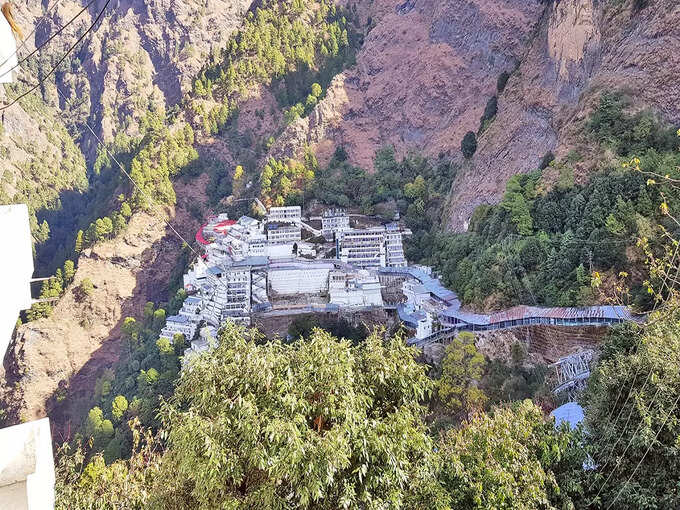 Train travel in 3AC class
Transport (AC) from Jammu Railway Station for pick up and drop at hotel in Katra on sharing basis.
Sharing accommodation for 2 nights in Katra
Meals included – 02 Breakfast and 02 Dinner.
travel slip ticket help
Drop and pick up till Banganga
read this also : Kainchi Dham Temple: A place associated with Neem Karoli Baba, where Steve Jobs got the idea of ​​Apple logo