If you have been to Odisha, and haven't visited the most beautiful temple here i.e. "Konark Sun Temple", then it is as if your trip to Odisha is incomplete. The word "Konark" means corner as a corner, and the ark as the sun. This beautiful temple is dedicated to the Sun God. This temple is a culmination of Oriya architecture. Konark Sun Temple is considered to be the most magnificent monument in the world. If you are planning to visit this popular place, then you must know about some interesting facts and interesting history of this place.
(Photo Credits: TOI.com)
12 pairs of wheels
12 Pairs of Wheels The 12 stone-carved wheels of the Konark Sun Temple represent the 12 months of the year. These wheels found on the floor of the temple also represent time. The wheelbarrows form the shape of a solarium. The exact time of day can be calculated by looking at the shadow cast by the wheels. The two wheels of the pair define Shukra Paksha and Krishna Paksha of a month.
(Photo Credits: TOI.com)
The wheel of the chariot works like a sundial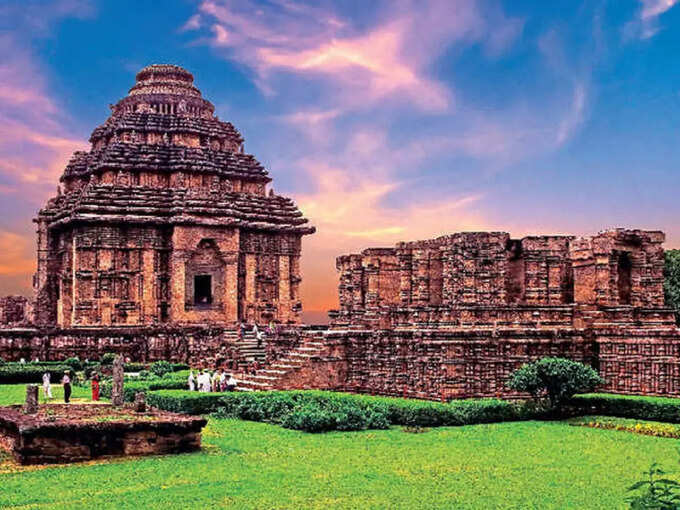 The chariot wheel of Konark Sun Temple was built and installed in such a way that it can tell you the time. There are total 8 spokes in the wheel. Each spoke represents one time (3 hours). Eight spokes represent 24 hours.
(Photo Credits: Economic Times)
Stones used in making this temple were not available in India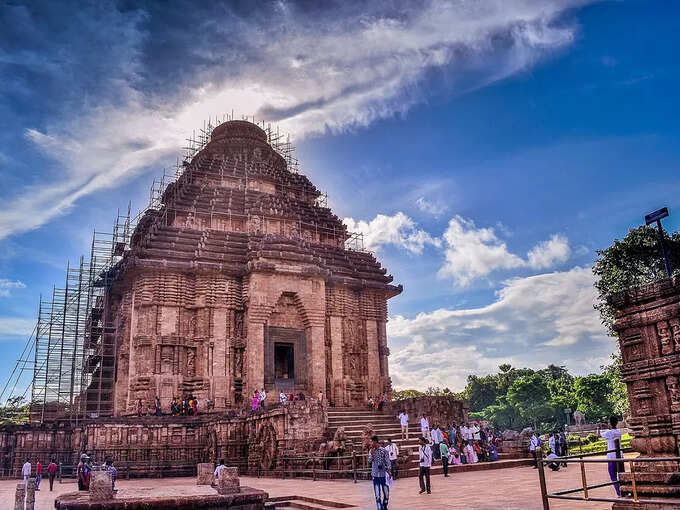 The stones used to build this temple were brought from outside India. The sea route was probably used to bring stones from other countries. This shows that India also traded with other countries at that time. Konark Sun Temple was built using three types of stones namely chlorite, laterite and khondalite.
(Photo Credits: wikimedia commons)
Black Pagoda – Black Pagoda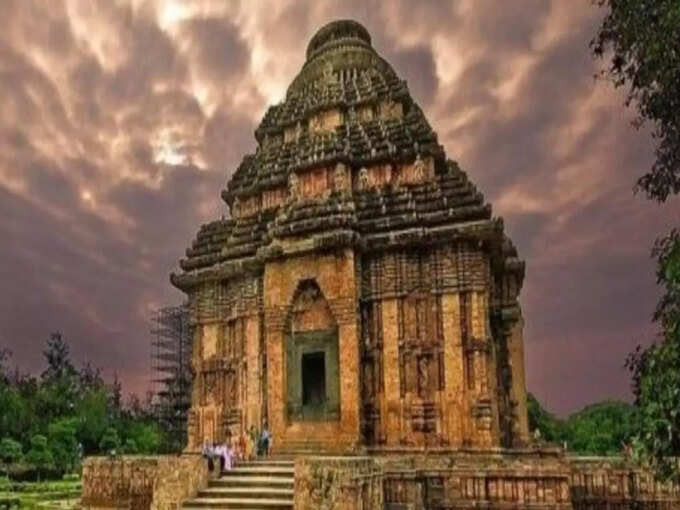 The temple is also known as Black Pagoda or Black Pagoda by European sailors. Because the temple was very dark in color and it was a major milestone for the sailors.
(Photo Credits: indiatimes.com)
Depiction of Wealth and Power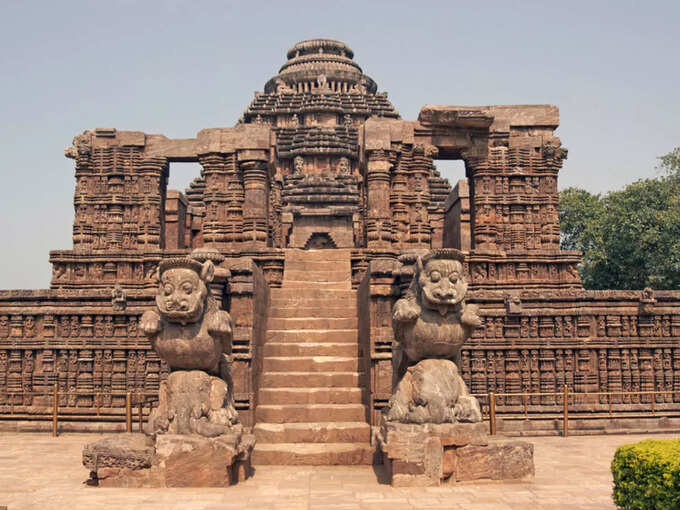 At the entrance of the Sun Temple, you can see two lions on either side of the entrance, which are seen crushing an elephant each. Under every elephant is a human. Here the lion represents power and the elephant represents wealth.
(Photo Credits: TOI.com)
Much of the temple is now in ruins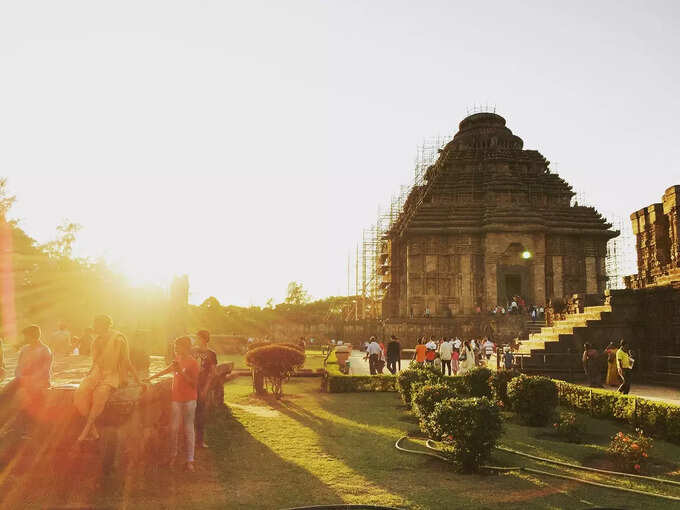 Yes, it is true that most of the temple is in ruins now. Many believe that the temple was damaged due to natural calamities, while some believe that it was destroyed by Muslims while ruling in India. But the reason is still unknown. Furthermore, the temple as it stands today only exists because of the conservation efforts of the British India-era archaeological teams.
(Photo Credits: unsplash.com)
.