Indian Railways is known for the largest railway network in the world. In this network you will get to see many such stations, which are very special in themselves. That is, some will be famous by the name of their station, some will be famous by their unnamed station, some will be named after animals. But today we are going to tell about those stations of the country, out of which not only one railway station is of only 2 words, then one name is such that your head will be dizzy while reading. Let us tell you about one such strange and unique name of railway stations today.
(Photo Credits: TOI.com)
The station with the shortest name – IB station of Odisha –
IB i.e. 'IB' railway station is located near Jharsuguda in Odisha, which is a station with only two letter name. 'IB' is a station on the Tatanagar-Bilaspur section of the Howrah-Nagpur-Mumbai line with 2 platforms. The station building of 'IB' is very small and also has a small ticket counter and waiting room. Very few trains pass through this station, and trains also stop here for only 2 minutes. This is the reason that two to four passengers wait for the train at the Ib station.
- Advertisement -
- Advertisement -
- Advertisement -
(Photo Credits: indiatimes.com)
Longest Railway Station Name: Venkatanarasimharajuvaripeta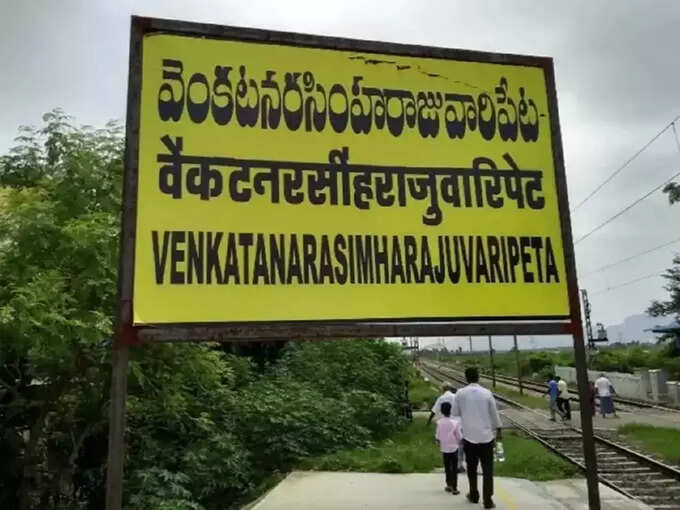 Venkatanarasimharajuvaripeta is known for the longest railway station name in India, which has 28 characters. It is also known as Venkatanarasimha Rajuvaripet. This station Andhra Pradesh [चित्तूर जिले] It is situated on the border of Tamil Nadu state. Venkatanarasimharajuvaripeta is the longest named 'Railway Station' among all the existing Indian Railway Stations. Its nearest stations are Putturu, Mangalam and Tirupati. There are around 85 railway stations directly connected from Venkatanarasimharajuvaripeta station.
The station with the largest platform –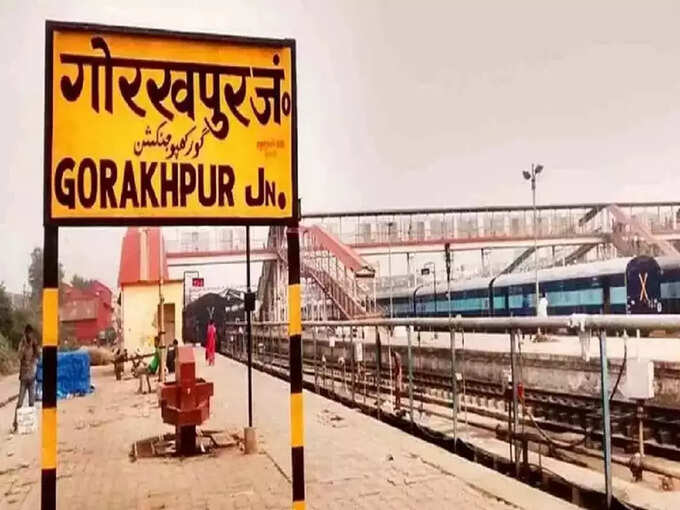 After the name, now know about the largest railway platform, which is present in Gorakhpur. Let us tell you, the biggest platform is at Gorakhpur railway station, whose length is 1366 meters. Earlier it was named Kharagpur in its place.
Smallest railway station –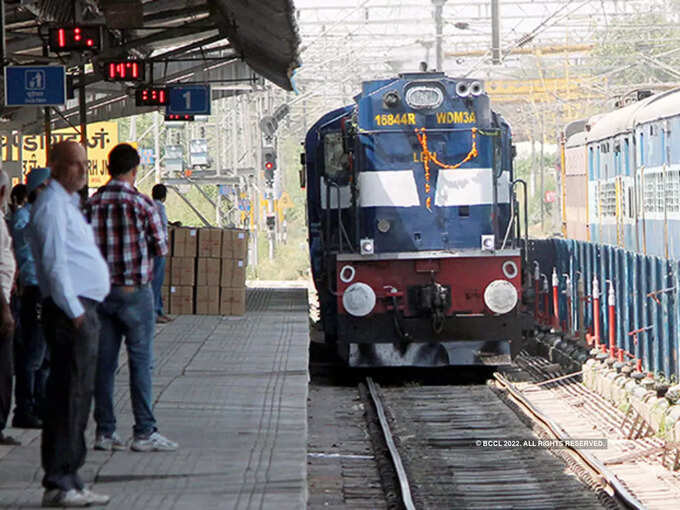 The smallest railway station is Penumuru Railway Station. Penumaru railway station located in Guntur district of Andhra Pradesh is also considered as the smallest railway station in India. It is said that there is no platform in this railway station.
(Photo Credits: Economic Times)