You must have heard a lot about Kashmir and its surrounding places, maybe even visited many times. But today we are going to tell you about such a wonderful place, which is adjacent to Kashmir, but it is not called a part of India. If you are also stuck in a dilemma, then tell that we are talking about Gilgit-Baltistan, where more than one million people live. But it seems that someone's eye has caught this place.
Gilgit-Baltistan (GB) travelers and adventure lovers are planning to visit this winter due to visa delays and escalating political situation in Pakistan. Permits have not been issued to any foreign explorers or trekking groups in the winter expedition that usually runs from November to February, according to the GB Tourism Department. Let us know about some beautiful places of this place.
Shigar Valley –
Shigar Valley comes first in the beautiful places of Gilgit-Baltistan. There is no answer to the beauty of this valley, to see which people come from far and wide. Let me tell you, Shigar Valley was earlier also known as Shigar River. The valley extends over 170 km from Skardu to Askol. However, Shigar has become a district, where several villages are located. If you want, you can also go for a walk here.
Hawa Mahal is such a building in the world which is standing without foundation, 8 such interesting things will surprise you

Altit Fort –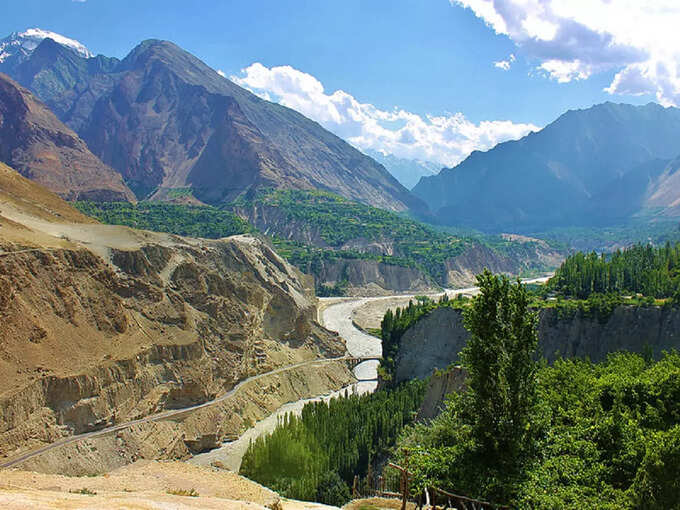 Altit Fort is one of the oldest heritage sites in Gilgit-Baltistan. It is said that this fort is about 1100 years old. Let me tell you, this fort used to serve as the house of the rulers earlier. Although, the names of the rulers are not yet clear, but during that time the rulers used to stay here. If you want to visit Pakistan or Kashmir, then you can go to Gilgit-Baltistan by taking a short distance.
Athiya Shetty-KL Rahul got married in this hill station, why did this place come so much for this couple
(Photo courtesy: wikimedia commons)
Hunza Valley –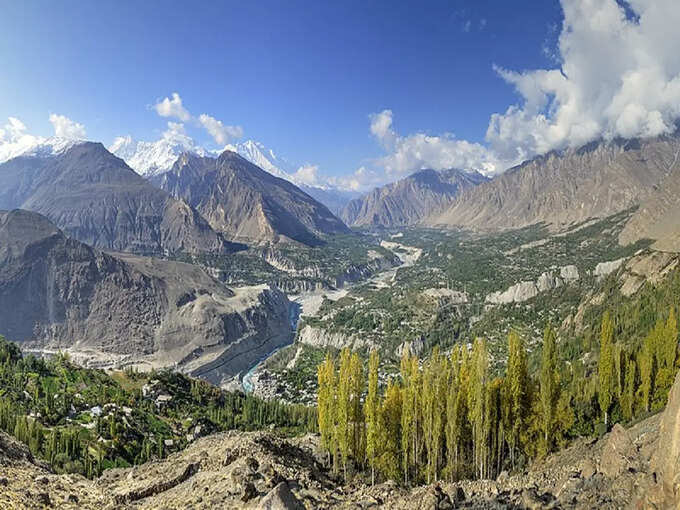 Hunza Valley is located at a distance of about 3 hours from Gilgit. As other valleys come in the hilly areas of Gilgit Baltistan, similarly Hunza valley also comes in Famous areas or valley. It is divided into three parts, the first is Upper Hunza, the second is Middle Hunza and the third is Lower Hunza. This valley is one of the popular places for tourists. Every year tourists come here to visit Hunza Valley. If you want to visit Hunza Valley, the best time to visit is between May to October. You can plan to visit here, surely you will like this place very much.
At this mysterious place in India, vehicles start pulling up automatically, be careful that you may not get a sky ride
(Photo courtesy: wikimedia commons)
Hussaini Bridge –
One of the most dangerous bridges in the world, Hussaini Bridge is also one of the must-see places, which is located in Upper Hunza. This place built in the middle of the mountains is not only beautiful but also dangerous. The bridge is so dangerous that you will start feeling scared just by looking at it. But from here you will get to see very beautiful views. Although it was very weak earlier, later it was strengthened.
read this also : Have you ever thought that there can be such wonderful hill stations in Bihar as well, you will stop singing the praises of Shimla
(Photo courtesy: wikimedia commons)