By: Team NewsdayExpress | Posted: 13 July, 2019
- Advertisement -
- Advertisement -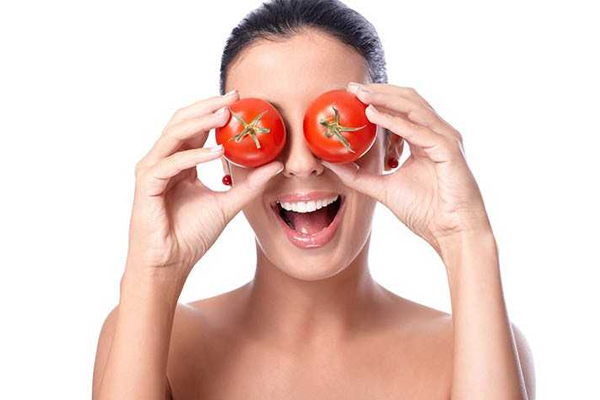 Tomatoes found in the kitchen of the house are often used for food, but the use of tomatoes is not only in eating but it is also beneficial for your beauty. Many such elements are found in tomatoes which are beneficial for the skin. It works to rejuvenate the skin naturally. Reduces the signs of aging and takes care of the skin like a sunscreen.
You can use a face pack prepared from tomatoes for your skin or you can remove the spots by applying its juice directly on the face. Tomato is also very beneficial to remove the problem of your oily skin.
If you are short of time, then simply crush a tomato and apply it on the face and leave it for ten minutes, doing this will remove the problem of sun tanning on your skin. Let us know that there are many other benefits of tomatoes.
Skin benefits from tomatoes
Tomato is also very useful in opening the closed pores of the face. Which does not make your face look old before time. Along with this, it also cleans the dirt of the face. For this, mix tomato juice with lemon juice, dip cotton in it and clean the face, this will clear the pores of the face. Tomato face pack is also very beneficial in removing acne.
Natural elements and vitamins are found in tomatoes, which are helpful in reducing acne. For this, take out tomato juice and apply it on the face and leave it on the face for 20 minutes and then wash the face with cold water.
,These 10 changes come in girls after becoming a girlfriend