Question: I am a married woman. I have been married for three years just a few days back. I live in Bangalore with my husband. My husband was chosen by my parents. This is also one of the reasons why I did not know many things about him before marriage. Actually, there is no husband-wife relationship between us even after three years of marriage. This is because my husband's behavior towards me is not good at all. I tried my best to change him, but he could not change himself for me.
Actually, my husband's weight is between 85 to 89 Kg. So when I asked him to lose weight, an argument started between us. Although, I do not have any problem with his increased weight, but it is affecting our married life. Not only this, I manage the entire house alone. I do not get any help from them. Tension was running high in our marriage that one day my mother-in-law came to live with us. After the arrival of my mother-in-law, my husband completely sided with her.
He started narrating me on small things. One day we had a big fight over all these things, after which my husband fraudulently sent me to my parents' house. During this I made many calls to him but he did not pick up even a single call of mine. In such a situation, even when my father came to drop me at his in-laws' place, he did not say anything. They threw me out of my bedroom in front of my father. During this time my father did not say anything because the matter would go further. But it did not end there. He started harassing me even more. Fed up with their antics, I lodged a complaint with the police. The case has not started yet. My parents are with me. I don't know whether I did right or wrong? (All images are indicative, we protect the identity of users in the stories shared by them)
Expert Answer
Vishal Bhardwaj, founder of Prediction for Success and relationship coach, says that the relationship between husband and wife does not reach the verge of breaking up just like that. All this is the result of a long-standing suffocation, which waits for a moment when patience reaches its limit. Although I always give attention to the fact that it is better to get out of a relationship than to suffocate, but when all this happens in a short interval, I feel in a hurry.
This is because in anger a person takes wrong decisions. When one partner is unable to think properly in anger, then it is the duty of the other to act with restraint. But when both the people lose their patience, a rift occurs in the relationship unintentionally. At the same time, the parents work to add fuel to the fire. He doesn't see your mistakes. They only feel bad about the person in front of them. But it is also true that when the relationship breaks down, the same parents blame you.
My Story: My mother-in-law plays dirty games with me like Ekta Kapoor's serials, but even my husband doesn't say anything
there is no lack of friendship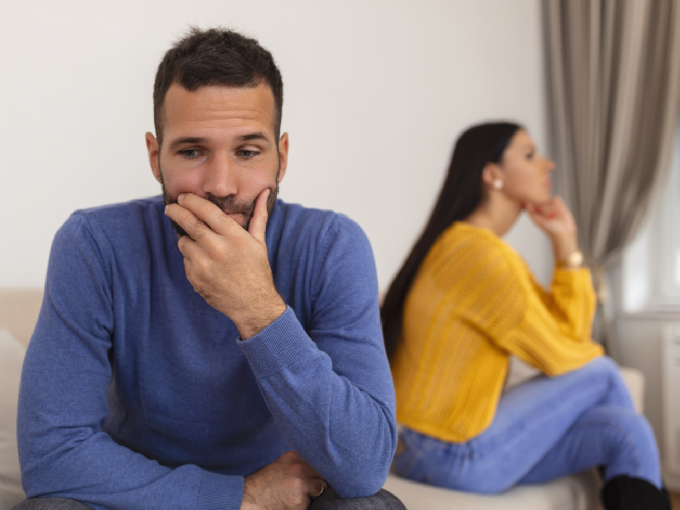 As you told that even after three years of marriage there is no love in your relationship. In such a situation, I want to ask first, is there no friendship in this relationship? Is it not that you want direct love in the relationship, while the friendship between the two of you is not even right yet? This is because things taking a turn for the worse all of a sudden indicates that your relationship is on a very shaky foundation. oh
First of all, it is important that you make your relationship strong. This is because whenever the earthquake of bad times comes, it will wash away this relationship with it. Not only this, here I would also say the fault of your husband's family. This is because he is deliberately creating distance between the two of you.
My Story: My wife spends all her salary on herself, leaving the entire responsibility of running the household on me
don't make hasty decisions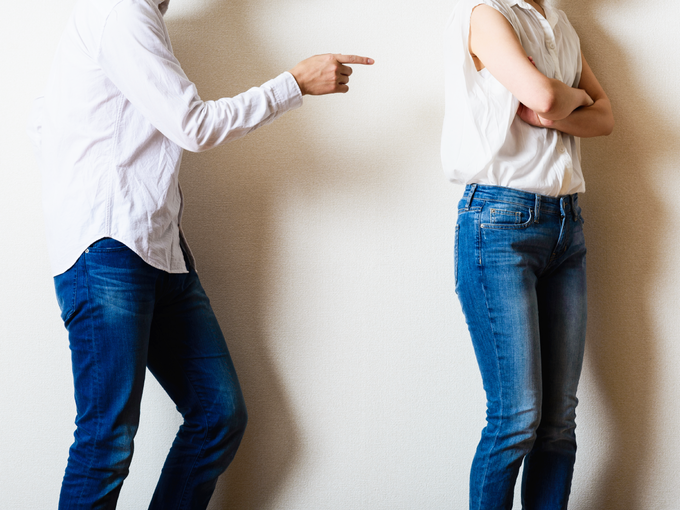 As you told that you are living with your parents, in such a situation, I would say that stay at your maternal house for a few days. As far as the case is concerned, it is better to delay it. I would advise you not to take action. Let all these things be limited to complaints.
Maybe after some time when your husband's anger calms down, he will talk to you. If you want, you can take the help of a marriage counselor to deal with this issue. Don't take any decision in haste. There is room for improvement in every relationship.
My Story: Husband does not allow me to wear short clothes, also has objection to wearing red lipstick, says other men will be attracted
If you also have a story related to relationships, which you want to share with everyone, then you can send it to [email protected] Your name will be kept secret.