Mawlynnong in Meghalaya is called "God's Own Garden" and there are many reasons for this. The place was awarded the title of "Asia's Cleanest Village" by Discover India in 2003. Cleanliness is prime proof of this, but there is much more to it than this. From hundred percent literacy rate to women, a lot has been done here. Let us know today for what reasons Mawlynnong village is called the cleanest village in Asia.
This village was once suffering from epidemics –
It is said that around 1988, the condition of this village was such that every season there used to be an epidemic, due to which people also lost their lives. To deal with this problem, a teacher named Rishot Khongthoram made the people of the village aware about cleanliness. At first he was very hesitant about this campaign, but later he completely adopted it to save the lives of his children. A committee was formed for cleanliness and thus it became a campaign for the village.
(Photo Credits: wikimedia commons)
Started tying animals in homes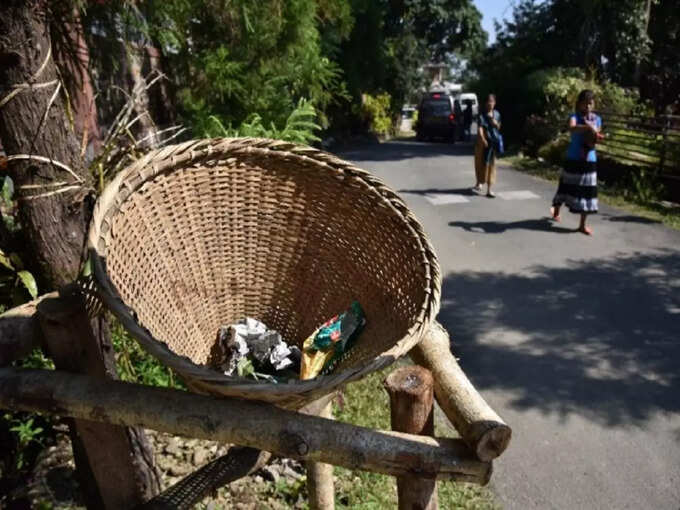 The people of the village, obeying the advice of the committee, started tying the animals in the houses, whether it was a pet or a stray, they were given a place in the houses to prevent the spread of filth everywhere. Also people started making toilets in their homes, today about 95 out of 100 houses have toilets. The garbage from the houses was started to be collected at the same place. Compost pits and special bamboo boxes were kept to keep organic and these organic wastes. So that they can be recycled later.
(Photo Credits: indiatimes.com)
Strict rules on plastic, smoking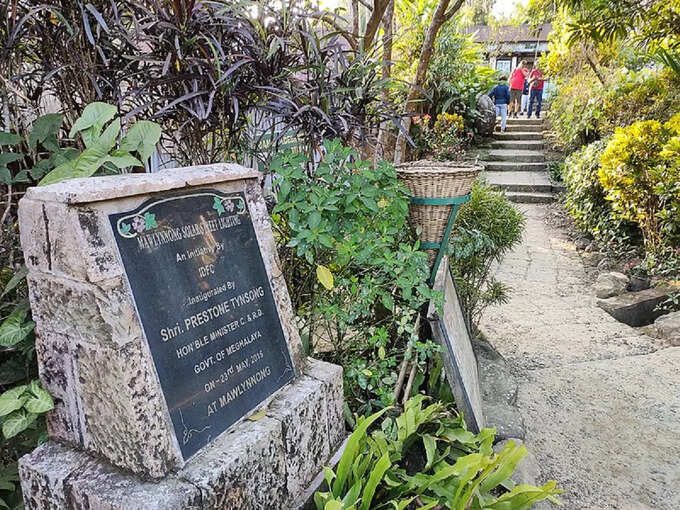 There is a ban on every plastic in this village, which cannot be easily recycled. Apart from this, smoking is also banned here to make the village air pollution free, not only this, if anyone is seen smoking, then he is fined. Along with this, if anyone sees garbage lying on the way here, then they consider it the responsibility of picking it up and throwing it in the garbage.
(Photo Credits: wikimedia commons)
How to reach Mawlynnang –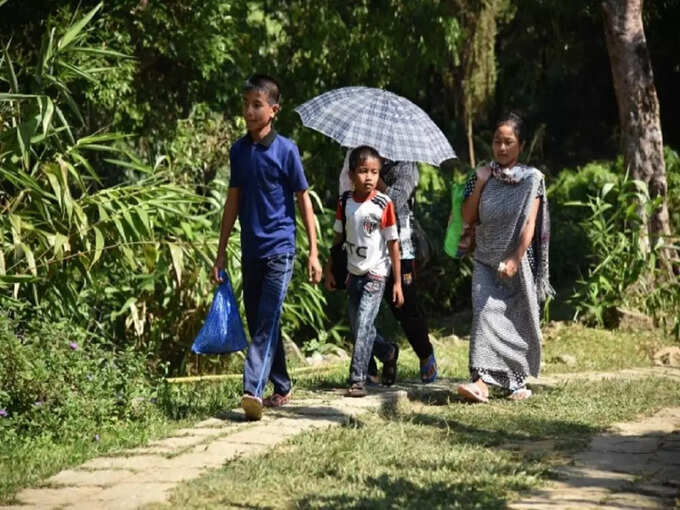 By road, there are buses connecting Shillong and nearby areas like Cherrapunji. By air, the nearest airport is located at Shillong, which is 78 km from Mawlynnong village. By rail, Guwahati is the nearest railway station to Mawlynnong, 172 km from the main village. If you are traveling by rail or air, there are buses and taxis that will take you from the station or airport to the village.
(Photo Credits: indiatimes.com)
Places to visit in Mawlynnang –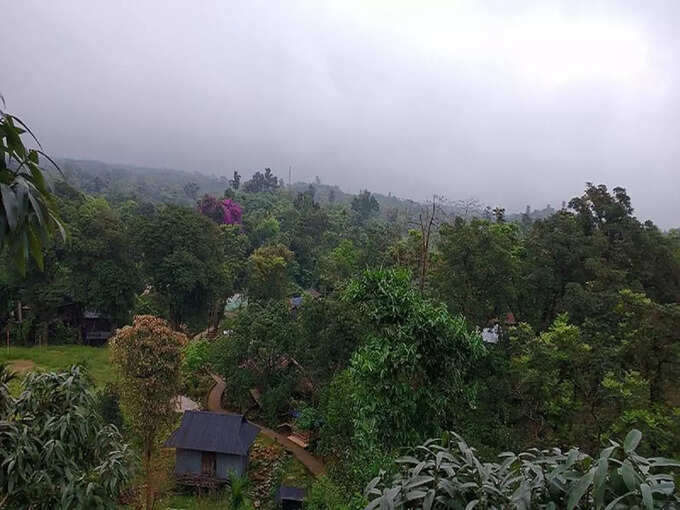 One of the most popular attractions of Mawlynnang Village is The Sky View which is quite a beautiful location. The site has a viewing tower which is seventy-five feet high and made entirely of bamboo. Since the village is located on the Indo-Bangladesh border, you can see Bangladesh from the top of the tower. The entry fee at this place is only ten rupees per person which in return will give you an invaluable experience. This place is perfect for a picnic with family members.
(Photo Credits: wikimedia commons)
Delicious food of Mawlynnong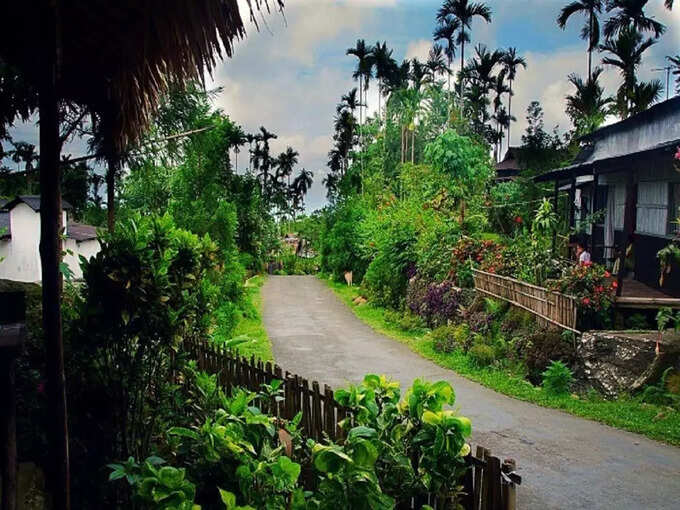 The best part about the food you will eat at Mawlynnang is that it is all prepared using organically grown vegetables. Even meat comes from domesticated birds and animals. You will find a good variety of vegetarian and non-vegetarian dishes to taste here. The Tungrimbai dish here is made from fermented soybeans, bamboo leaves and local spices.
(Photo Credits: wikimedia commons)
.