New Delhi (EMS). Do you know kissing anyone can increase many types of diseases. Kissing also increases the risk of oral disease. Because the bacteria present in the mouth can cause problems by going into the other's mouth. According to experts, about 80 million bacteria are exchanged while kissing. Especially if the person in front has not gone to the dentist or does not follow oral health hygiene, then the problem may increase due to bad bacteria coming into your mouth, due to which you may have many types of oral diseases.
There are many types of oral problems, but it is not necessary that all types of oral problems are harmful to health. Especially the risk of infection of oral diseases is high when the disease is caused by bacteria or virus. In such a situation, even if your teeth are white and clean, you may still have to face oral disease. Periodontal disease is a condition in which pus builds up under the gum line. Over time, this inflammation starts increasing due to which the bone tissue is also affected. Due to this, the roots of your teeth also get damaged due to which your teeth start rotting. Periodontal disease is the main cause of tooth loss especially in adults.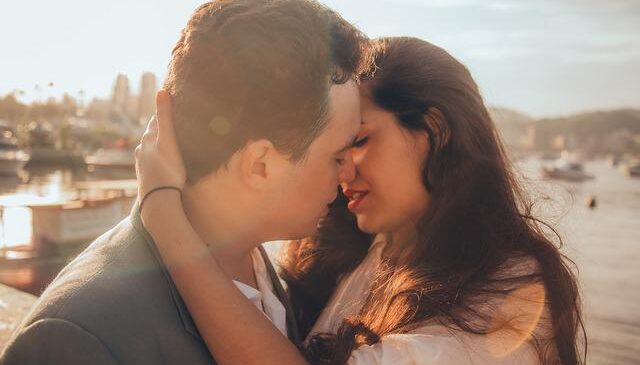 By kissing, this bacteria can easily go from one person to another through saliva. Gingivitis is caused by different bacteria. Once infected with gum bacteria, a person can suffer from a variety of oral problems for a long time. When these bacteria come in contact with a person's gum, they release a toxin that irritates the delicate skin of the gum. Due to this, there can be swelling in the gums, due to which problems like bleeding gums and foul smell can also be faced while brushing.
Cavities are caused by tooth decay. Tooth decay is caused by a specific type of bacteria called Streptococcus mutans. These bacteria produce a special type of acid which slowly breaks down the enamel present in the teeth. Due to this, the teeth also start rotting. If this problem is not stopped on time, it can also affect the teeth.