An iron griddle is a must have in every Indian kitchen. It is used for roasting rotis, parathas and breads. Although the iron griddle lasts for years, but while baking parathas and breads, a layer of oil, grease and dirt accumulates on it. Due to which it becomes very black. Roti Parathas do not get cooked properly due to accumulation of more carbon. Apart from this, this carbon is very stubborn and does not get cleaned even after all the efforts. This carbon also damages our health by going into our stomach. That's why it is necessary to clean the griddle regularly. Here we are telling you some such tips, by adopting which you can easily clean the burnt griddle.
Clean iron pan with lemon and salt

Salt and lemon can be used to clean a burnt iron pan. For this, put the griddle on the gas and pour some water on it. When the water is hot, spread salt in it and reduce the flame. Now rub the griddle with the help of scrub. The black spots of burnt on the griddle will be cleaned in minutes.

use white vinegar
If you want to make the griddle shine like new, then white vinegar is also a good option. For this, first heat the griddle on the gas and rub lemon juice on it. Now pour white vinegar on it. If you want, you can also sprinkle some salt. This is such a trick, after which your black iron griddle will look brand new like steel.
Clean the griddle with bleaching powder
If you have bleaching powder at home, you can clean the pan with it too. For this, add one teaspoon of bleaching powder in a cup of hot water. Rub the griddle with this solution and clean it.
baking soda will work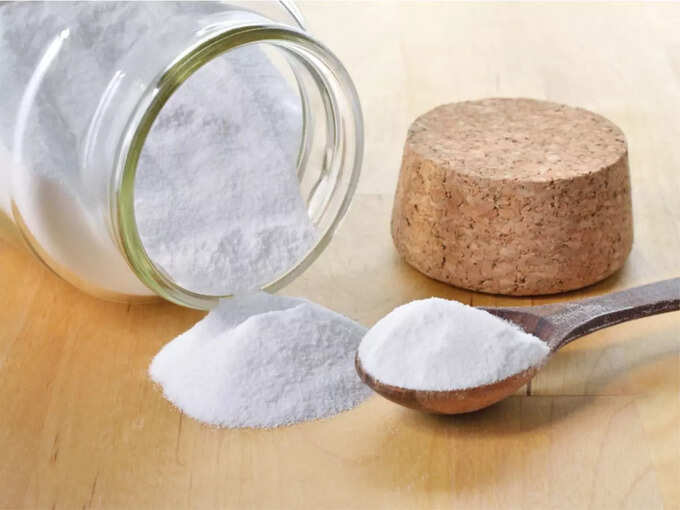 Baking soda is a good way to clean the griddle. Mix one teaspoon baking powder, salt and one teaspoon vinegar in a bowl. Now dip the soft scrub in the solution and rub the griddle with it. At last wash the pan with water.