You will see many such places in India, the story behind which will be very mysterious or will be so interesting that once everyone's mind goes there. One such place in India is situated on the eastern coast of Tamil Nadu on the shores of Rameswaram Island. Let us tell you, this place is also called the last end of India and this is the only road at this place, which is called the last road of India. From here you can clearly give Sri Lanka, as an offbeat destination, people have liked this place very much. Let us tell you about some interesting things related to this place.
(All photos below courtesy: wikimedia commons)
धनुषकोडी – Town of Dhanuskodi
Dhanushkodi is located at the southeast end of Pamban Island (Rameswaram Island) in Tamil Nadu. Dhanushkodi is a place shrouded in mystery and it is a place which is most difficult for people to reach. One has to cross Pamban Island from the mainland to reach this city. The journey to Dhanushkodi starts from several fishing villages. Dhanushkodi is the only border between India and Sri Lanka that exists on a sand dune in the Palk Strait.
Cyclone of 1964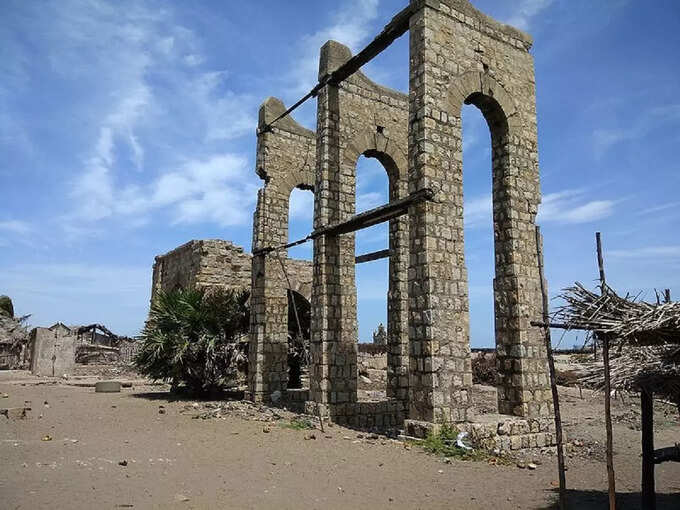 In December 1964, there was a massive cyclone here, due to which the city was devastated. The cyclone killed 1,800 people and sank another train carrying 100 passengers. Since then the government has declared the city unsuitable for human habitation, now this place has turned into ruins. However, the island is now inhabited by around 500 fishermen who live in about 50 huts spread across the city for their livelihood in Dhanushkodi. Dhanushkodi is also known as the city of ghosts because of its sad history. People are allowed to come here during the day, but they are returned from here at night. Let us tell you, the distance of Rameshwaram from here is 15 km.
Story of Ram Setu – The story of Ram Setu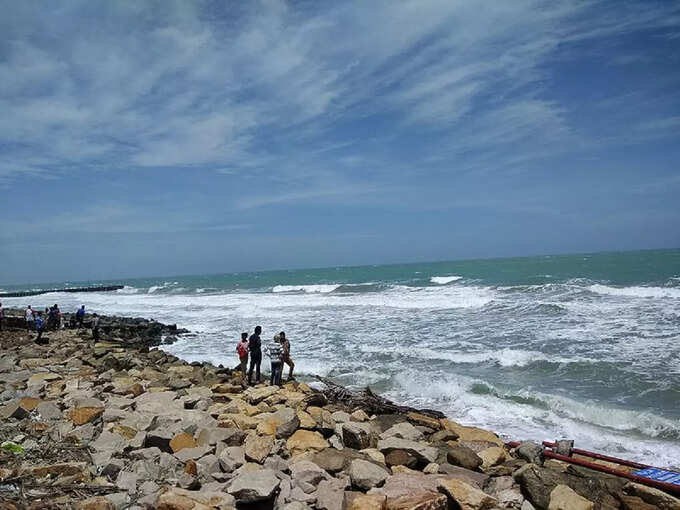 According to myths, Dhanushkodi is the place where Lord Rama and his army built the Ram Setu for Ravana to enter the city of Lanka. This bridge connecting Rameswaram Island in India to Mannar Island in Sri Lanka is also known as Adam's Bridge. Right now a beautiful stretch of sandy coast can be seen between Dhanushkodi and Sri Lanka. A recent image released by NASA has confirmed the existence of landforms that are definitely man-made. According to the epic, Lord Rama, having rescued his wife from Lanka, destroyed the bridge with the tip of his bow. Thus, the name of the city became 'Dhanushkodi', which means 'the end of the bow'.
Last road of India – Last road of India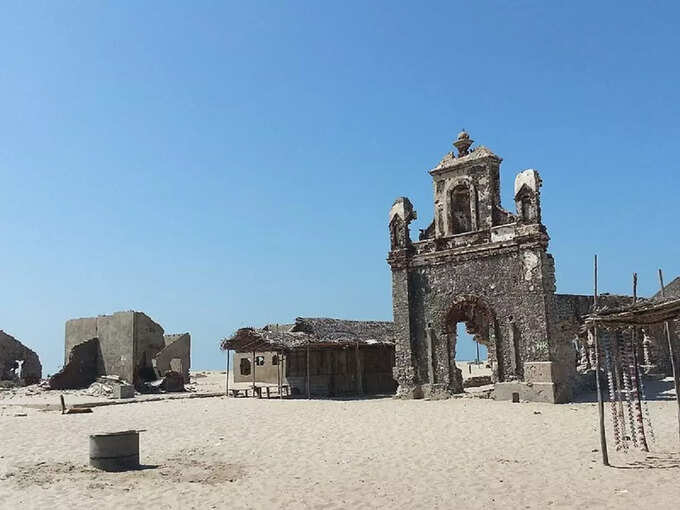 Dhanushkodi is known as the last land of India, and there exists such a road, which is called the last road of India. Sri Lanka is only 31 kilometers away from this road to Dhanushkodi and is clearly visible.
Smallest place in the world – Shortest place in the world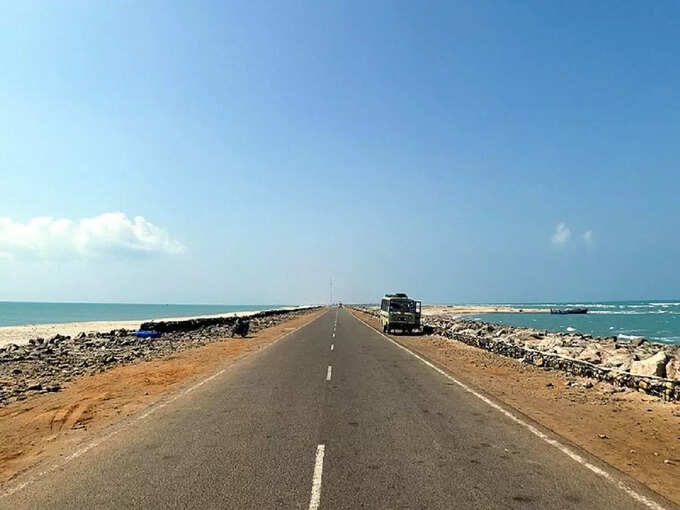 Dhanushkodi is the only terrestrial boundary between India and Sri Lanka that exists on sand dunes in the Palk Strait. The terrestrial range extends for a length of about 50 yards and for this reason it is considered one of the smallest places in the world.
Attracted Tourist Attraction – Gained Tourist Attraction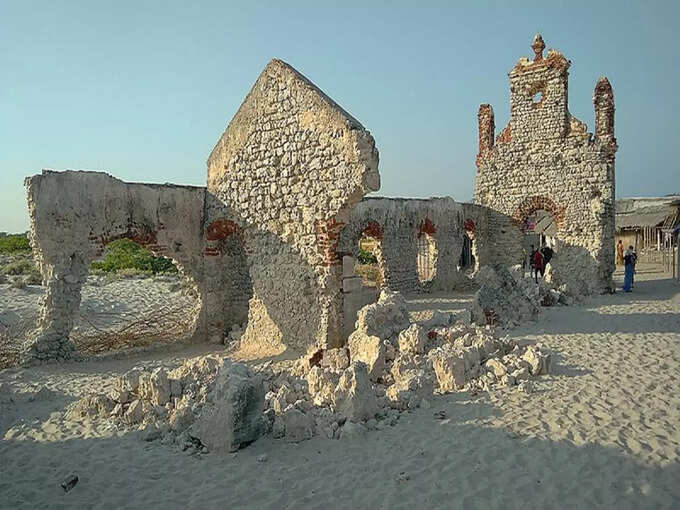 More than 53 years after the tragic incident, the city is slowly coming alive and gaining public attention as a traveling destination. Its serenity, azure sea, white sand and ruins of its sandy coast line attract travelers immensely. Apart from this, there are one or two small huts and a small tea stall on the beach.
.