The liver is the largest and most important organ of the body, located in the upper right side of the abdomen, below the diaphragm and above your stomach. It is also responsible for making and excreting bile, excreting cholesterol, hormones. Also helps in the activation of enzymes. Apart from this, it also metabolizes fats, proteins and carbohydrates.
In such a situation, any kind of disturbance or disease in the liver can cause many serious problems. The best and most effective way to prevent this is a balanced lifestyle. Because its symptoms are often not visible until it reaches the advanced or final stage. Apart from this, there are many symptoms which people make the mistake of ignoring considering them as trivial. Here we are telling you about such signs.
How does liver disease progress?
There are four stages of liver disease. The first stage is inflammation of the liver, which is a result of injury or the presence of toxins in the blood. In the second stage, this inflammation turns into fibrosis if left untreated. After which the liver damage in the third stage becomes cirrhosis. After this comes the last and fourth stage, in which the liver stops working.
Signs are visible in the nails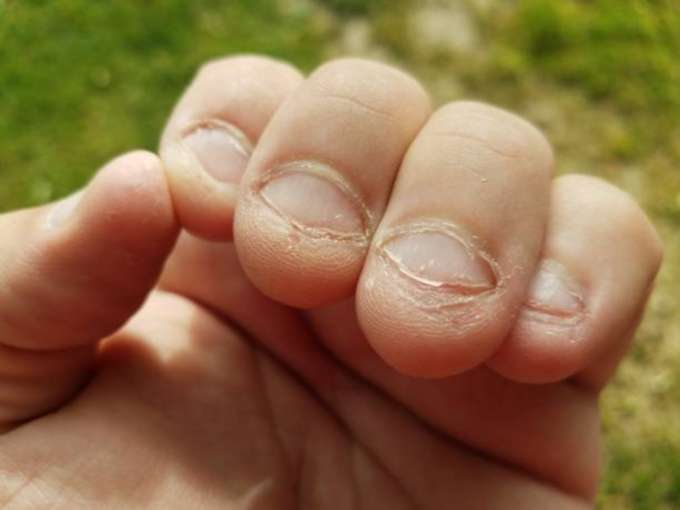 Most of the signs of liver disease appear in the last stage of the disease. According to experts, one of the common symptoms that patients see most is the change in the nails.
According to a 2010 Egyptian study, nail changes were seen in about 68 percent of patients with liver disease. Similarly, A 2013 study published in the Journal of Evolution of Medical and Dental Sciences Changes in the shape, colour, thickness of the nails have been observed in 72 per cent samples of patients.
Nail twisting can be a symptom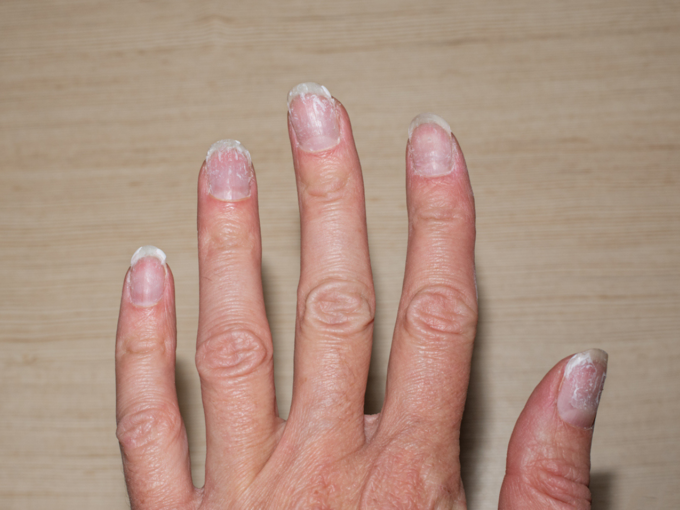 The Department of Dermatology at Sohag University suggests that 'finger clubbing' is a common sign of chronic liver diseases such as primary biliary cirrhosis and chronic active hepatitis. In this, two-thirds of the nail turns into powder. This symptom is usually seen in patients with advanced cirrhosis.
Symptoms of Cirrhosis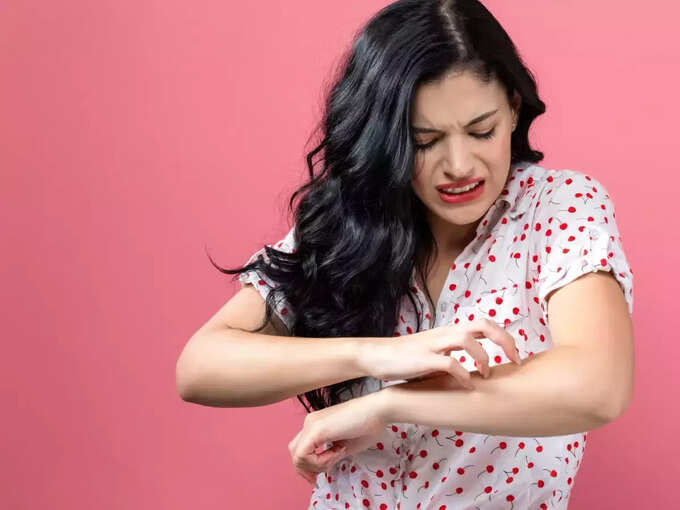 yellowing of the skin and eyes (jaundice)
vomit blood
itchy skin
dark colored urine
bruise easily
swollen legs (edema) or abdomen
decreased libido
How to prevent liver disease from progressing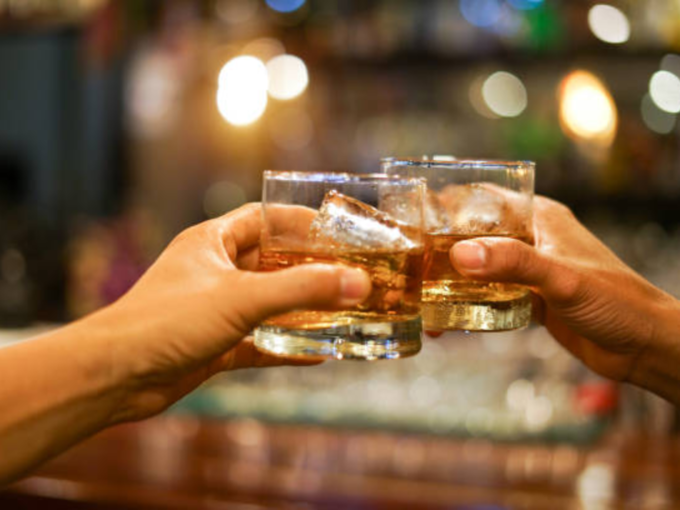 There is currently no cure for cirrhosis, but its symptoms and progression can be slowed down. In such a situation, experts advise cirrhosis patients to abstain from alcohol and smoking. Also, it is recommended to eat foods that contain less sodium. Also, avoid any type of infection and use over-the-counter medications with caution.
Click here to read this article in English.
If you are struggling with any health problem and want its solution or any kind of information related to the disease, then you can send your questions to us directly at [email protected] Our doctors and experts will try to answer them.
Disclaimer: This article is for general information only. It cannot be a substitute for any medicine or treatment in any way. Always consult your doctor for more details.