By: Team NewsdayExpress | Posted: 30 Mar, 2022
- Advertisement -
- Advertisement -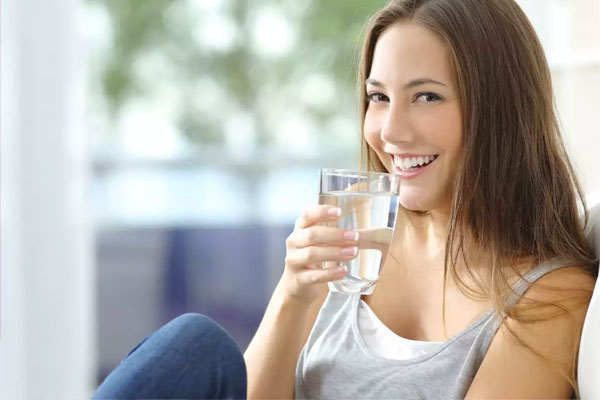 Many people reduce their water intake according to their habit or due to busy work, which takes a toll on their health. Drinking enough water is essential for maintaining our health. Our body consists of 70 percent water. That's why you should drink plenty of water. When the body gets enough water, many diseases are prevented. Lack of water leads to many health problems. To have enough water, it is not necessary that you drink only plain water.
Let's have a look at the problems that a person faces due to drinking less water…
impact on mental health
Reducing water intake has adverse effects on mental health. Drinking less water can lead to poor memory. Consuming small amounts of water can lead to mental problems.

constipation problem
If you take less amount of water throughout the day, then it can lead to constipation. Actually, because of taking less amount of water, the digestion of food is not done well in the body and there is also problem in bowel movement, so you can drink water half an hour before and half an hour after eating food. This can solve all your digestive problems.
Tiredness
Lack of water makes the body feel tired. Due to this deficiency, there is a lack of energy in the body. Lack of water causes problems like headache, confusion, stress.
heart problems
The body becomes dehydrated due to lack of water. By consuming the right amount of water, the bad substances of the body get out through sweat and urine. Which work to protect from many diseases. Due to the lack of water in the body, blood starts clotting, due to which the blood circulation is not done properly, due to which problems like heart diseases can occur.
kidney stone problem
Consuming small amounts of water can cause problems with kidney function. Due to problems in kidney function, there is an adverse effect on health. The proper functioning of the kidney is very important to stay healthy. Kidney stone problems can occur due to less water intake. To avoid the problem of kidney stone, drink enough water. Kidney stone patients are advised to drink plenty of water.
UTI related problems
Lack of water in the body can lead to urinary tract infections. Actually water helps to clean our body from inside and with the help of urine, the dirt of the body comes out in the form of urea, but if you do not consume proper amount of water, then the risk of infection remains. .
halitosis
Lack of water causes bad breath in the mouth. Drinking less water leads to dry mouth, due to which bacteria start to grow in the mouth and bad breath starts. You should drink enough water to avoid bad breath.
blood level starts to decrease
Due to less water intake, the level of blood in the body also starts decreasing. We know this as low blood pressure. Many problems can occur when the level of blood in the body is low. Adequate amount of water should be consumed to stay healthy.
, 5 home remedies to stop hair fall in men