Virabhadrasana (Virabhadrasana)
Stand on the ground with your feet hip-width apart and your arms at your sides. Exhale and take a big step to your left. Now turn the toes of your left foot outwards and bend your knees at an angle of 90 degrees. Turn your right foot inward about 15 degrees. The heel of your right foot should be in the center of the left foot. Raise both your hands to the side. Bring it to the level of your shoulders. Your palms should be facing upwards. Take a few deep breaths in this position.
Vrksasana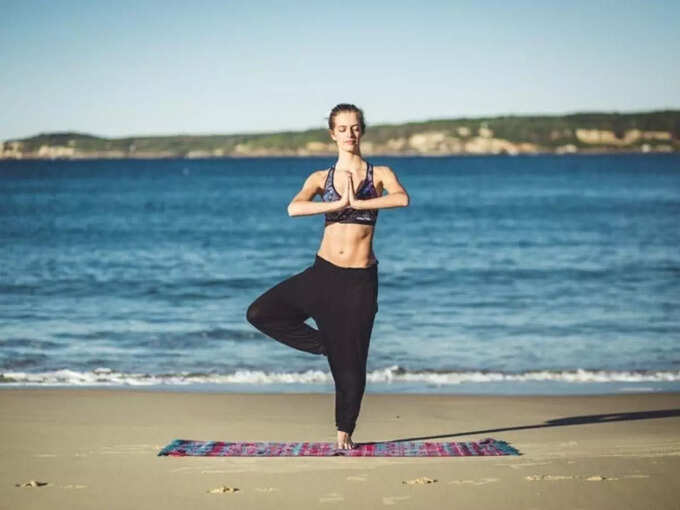 Stand straight on the mat in a relaxed posture. Your feet should be close to each other. Bend your right knee and place the sole of your right foot on your left thigh. While trying to balance your body in this position, slowly exhale and inhale. Raise your hands up and bring them above your head. Join both the palms together in Namaste Mudra. Stay in this pose for 5-10 seconds and while doing this, inhale and exhale.
Setu Bandha Sarvangasana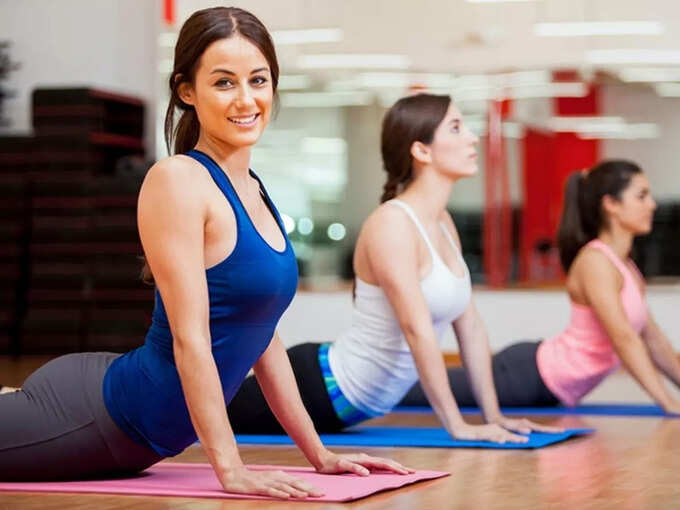 Lie on your back with your knees bent and feet flat on the ground. Your feet should be slightly apart from each other and arms should be resting by your sides. Press the feet into the floor, inhale and gently lift your hips and spine off the floor. Press your arms and shoulders into the ground to lift your chest.
Savasana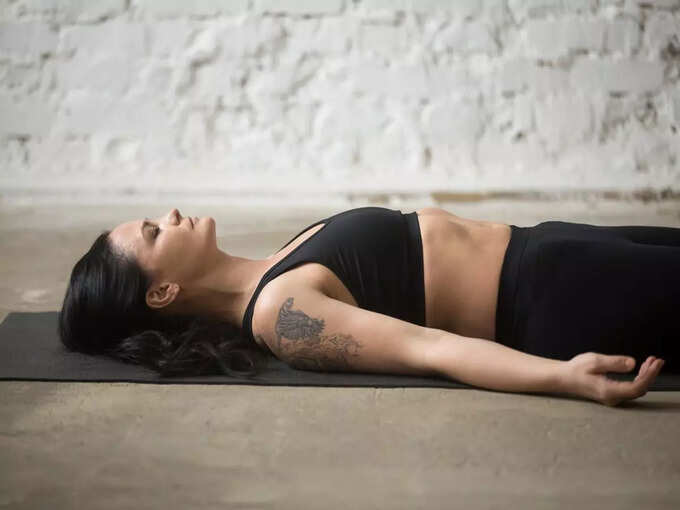 Lie comfortably on your back with your arms and legs fully extended. Close your eyes and try to relax your mind and body. Inhale slowly through your nostrils and draw your attention to each part of your body, starting with your toes. Exhale and imagine that your body is relaxing. Stay in this posture for 10 minutes and then come back to normal posture.
Falakasana (Phalakasana)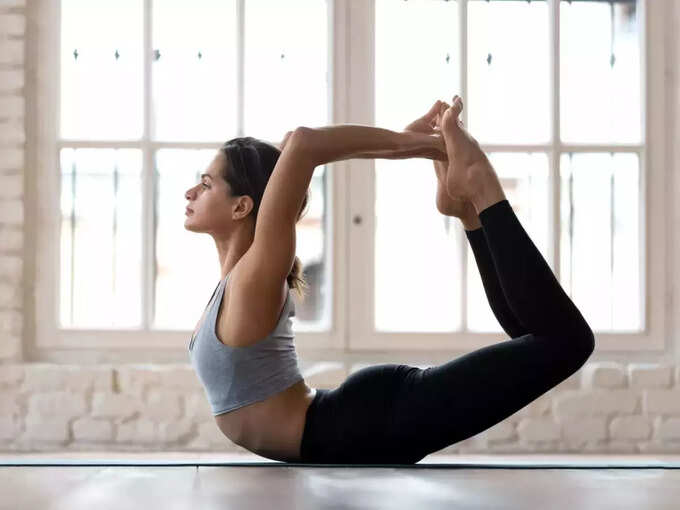 Lie straight on the mat on your stomach. Inhale and slowly raise your body to come into plank position by straightening your arms and at the same time lowering down on your toes. Your arms should be off the floor and shoulders should be directly over wrists. Your body should be in a straight line from head to heels. In this position, stop for a few seconds and take a deep breath. Slowly come back to normal position.
Disclaimer: This article is for general information only. It cannot be a substitute for any medicine or treatment in any way. Always consult your doctor for more details.