Diabetes
There is no cure for diabetes and therefore it is necessary to take special care of eating and drinking for sugar patients. Diabetes patients are often confused as to what they should eat to keep blood sugar under control. Breakfast is most important for sugar patients. It is obviously the first meal of the day, so what you eat for breakfast determines how your blood sugar is going to be throughout the day.
If you have questions like what to eat in diabetes, what to eat to keep blood sugar control, what to avoid in diabetes and what is the diet to keep blood sugar control, then
Shikha Agarwal Sharma, Nutritionist and Dietician and Director of Fat to Slim
Here's what you should eat for breakfast to help you control your blood sugar and better manage your diabetes symptoms.
Flaxseed and Fruit Smoothie
This special smoothie is helpful in keeping cholesterol and blood sugar level under control. Consuming it in the morning breakfast can help you keep blood sugar under control throughout the day, as well as it reduces insulin resistance. Mix the following things in a blender.
Material
1 cup frozen strawberries
½ banana, sliced ​​(banana can be replaced with avocado or kiwi or yogurt)
2 tbsp flax meal
1 cup low fat soy milk
Ragi Uttapam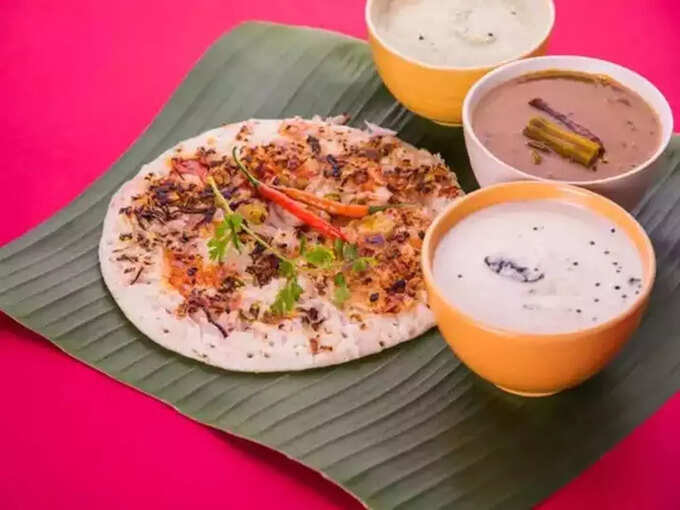 ½ cup ragi flour
2 tbsp rava / semolina or 2 tbsp linseed powder
grated and chopped vegetables
½ cup curry leaves/mustard leaves for tadka
½ tsp baking soda
salt – as per taste
It is rich in fiber hence better for digestion. Along with this, it also controls the blood sugar level. This is a healthy breakfast to start your day.
Material
½ cup ragi flour
2 tbsp rava / semolina or 2 tbsp linseed powder
grated and chopped vegetables
½ cup curry leaves/mustard leaves for tadka
½ tsp baking soda
salt – as per taste


how to make
Mix all the ingredients (except baking soda and vegetables) into a smooth batter.
Keep the mixture for 15-20 minutes.
Add baking soda to the batter and mix lightly.
Grease a non stick pan with oil.
Spread the batter in a small round shape on the pan.
Spread vegetables over it and cook properly.
Cook on both sides and serve with coconut chutney.
Gram flour pancakes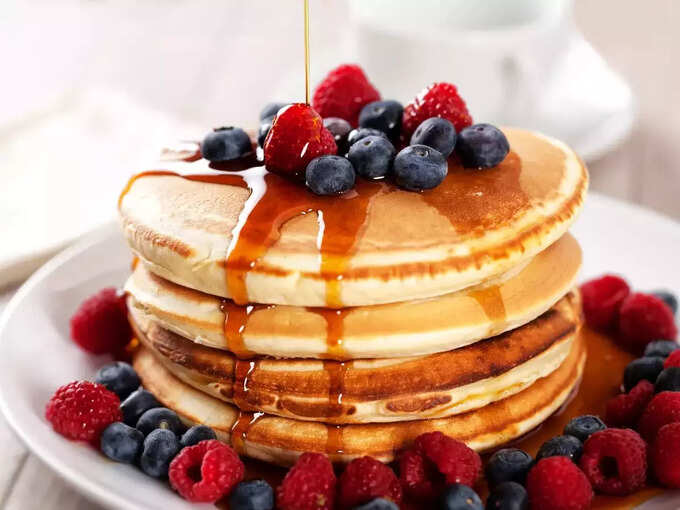 Chana or chickpeas contain various vitamins and minerals, as well as being high in fiber and protein. Both these things are of low glycemic index, so they are considered good for sugar patients.
Material
1 finely chopped green onion
½ cup gram flour
½ tsp baking powder
¼ tsp garlic powder
½ cup water
how to make
To do this, whisk together gram flour, salt, baking powder and garlic powder.
Add water and whisk till no lumps remain.
Later mix green onions and take a non-stick pan and keep it on medium heat.
Pour the batter into small balls. Cook for 5-6 minutes on each side till golden brown.
Vegetable omelet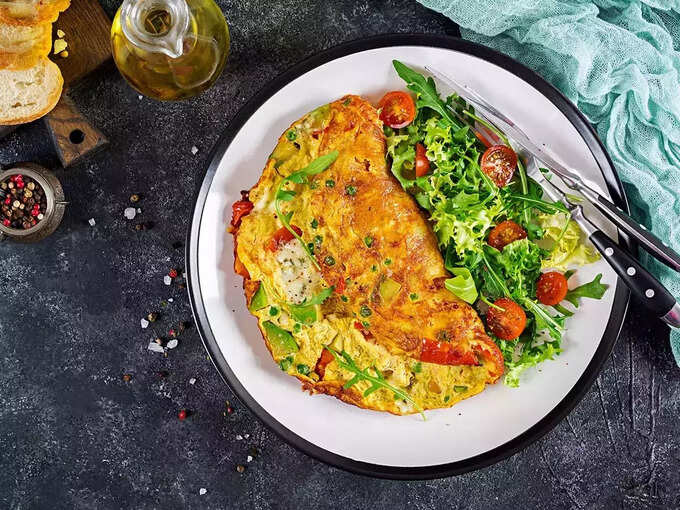 Material
1/2 small onion – chopped
1/2 green capsicum – chopped
2 eggs 2 tbsp milk
¾ tsp salt
½ tsp black pepper 2
tablespoons butter
how to make
To make, melt 1 tablespoon butter in a non stick pan on a medium flame.
Cook onions and capsicum for 4-5 minutes.
Beat eggs with milk, salt and pepper.
Remove the vegetables from the pan and sprinkle a little salt over them and keep them aside.
Melt 1 tbsp butter on a pan. Add the egg mixture and cook for 2 minutes until the eggs start to set on the pan.
Methi Missi Roti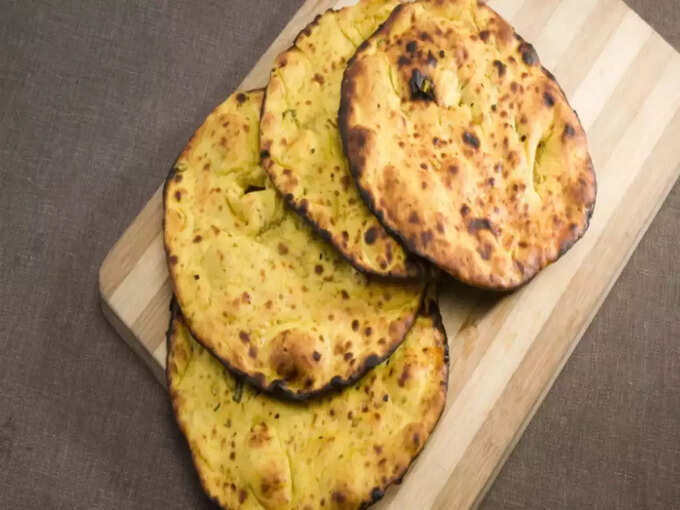 Material
2 cups gram flour / besan
1 cup fenugreek leaves 2 green chilies – chopped
1 onion – finely chopped
1 inch ginger – grated
1 tsp turmeric powder
½ tsp black pepper – salt – as per taste oil – for cooking
how to make
Combine all the ingredients in a large bowl and knead into a hard and smooth dough by adding water.
Sprinkle some oil over it.
Keep it for 15 minutes. Break 10 equal balls of the dough and make small balls.
Roll into small balls to make chapati. Place the missi roti on a preheated non-stick tava (griddle).
Cook the roti till it turns golden brown – crispy from outside and soft from inside.
Serve it hot with butter.
Disclaimer: This article is for general information only. It cannot be a substitute for any medicine or treatment in any way. Always consult your doctor for more details.