Obesity
The most common cause of diabetes is the consumption of excessive amounts of calories. In such a situation, it is beneficial to include protein foods in the diet to control it. Actually, protein makes you feel full for a long time, as well as works for muscle building. so that your
Weight Loss Journey
becomes easy.
Non-veg foods usually contain high amounts of protein. In such a situation, if you are a non-vegetarian, then you have two great options, chicken and fish. But what food is more beneficial for quick weight loss? Here we are telling you.
benefits of eating fish
Eating fish keeps the stomach full for a long time as compared to other foods with protein. Fish is a lean meat, which can help with weight loss as well as build muscle and maintain energy levels in the body.
One of the major benefits of eating fish is that it contains a good amount of omega-3 fatty acids. Because of which it is considered beneficial for heart health.
eat fish for weight loss or not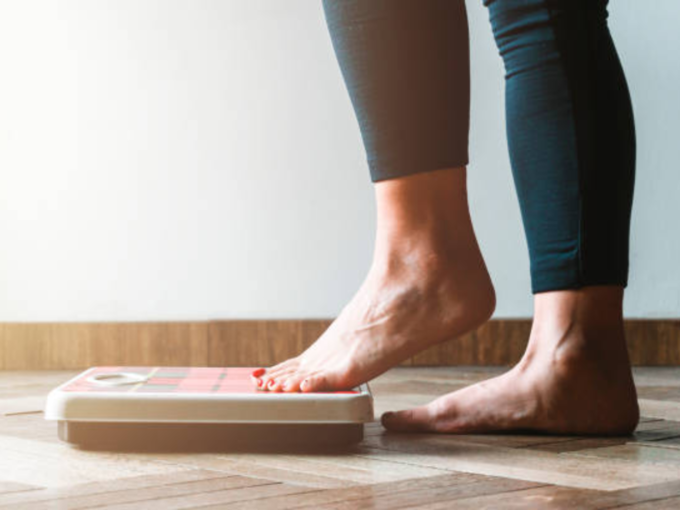 According to a study published in the journal Nutrition, Metabolism and Cardiovascular Disease, consumption of fish is a better option than other non-veg foods in weight loss.
Researchers found that people with obesity who ate whole fish for 8 weeks reported better weight loss results than people who didn't eat fish. Studies recommend eating fish 3 times a week to lose weight.
What happens by eating chicken in weight loss?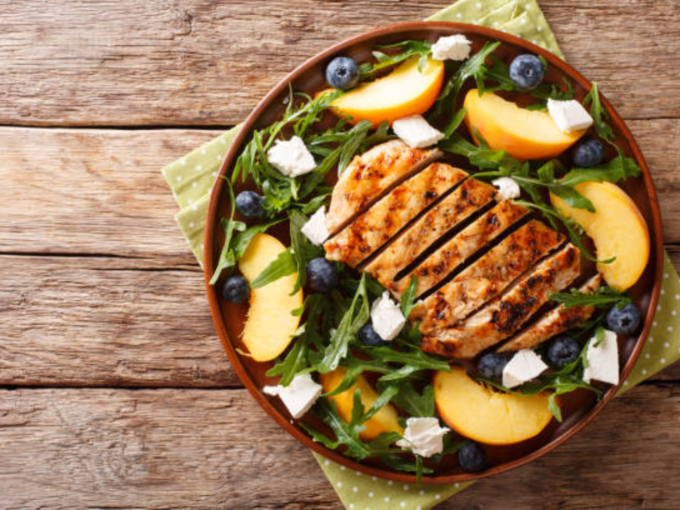 Chicken contains a lot of healthy nutrients that promote weight loss. Apart from this, regular consumption of chicken strengthens bones, increases muscle growth. At the same time, the appetite decreases.
Which is more beneficial for weight loss, chicken or fish?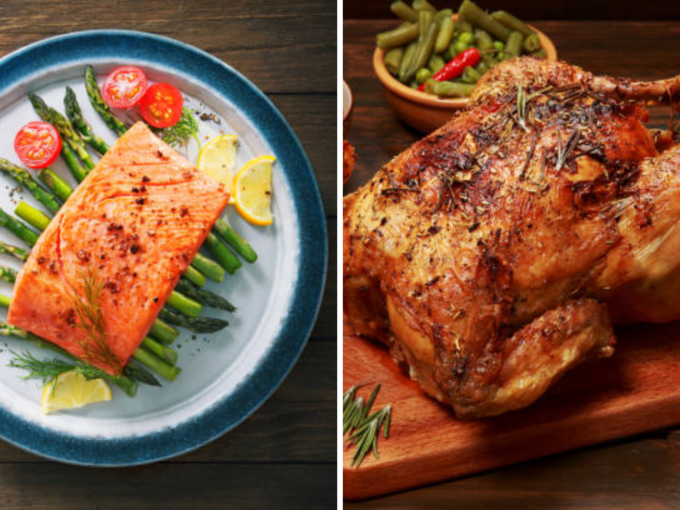 According to experts, chicken breast is one of the best options for weight loss. You can also consume boiled chicken and low salt chicken soup.
At the same time, fish can be eaten in place of chicken only because of the benefits of omega-3 fatty acids present in it.
Keep this in mind while eating chicken or fish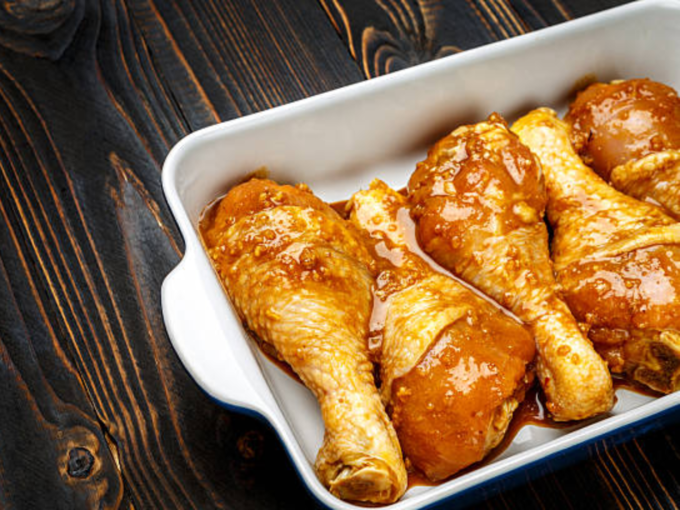 Being rich in protein, both fish and chicken can be included in your weight loss diet. But it is necessary to take some precautions while eating it. This includes avoiding processed dishes and consuming them in controlled amounts. Because there is also a risk of obesity due to excessive amount of protein.
Click here to read this article in English.
If you are struggling with any health problem and want its solution or any kind of information related to the disease, then you can send your questions to us directly at [email protected] Our doctors and experts will try to answer them.
Disclaimer: This article is for general information only. It cannot be a substitute for any medicine or treatment in any way. Always consult your doctor for more details.