Hardik Pandya, the all-rounder player of the Indian team, has tied the knot again. The special thing is that in the second marriage, his wife is none other than his girlfriend Natasha. Let me tell you, Hardik and Natasha had already tied the knot three years ago, but due to Covid, they kept their ceremonies private. After the situation improved, they decided to get married again. Only family members and close friends were involved in their grand wedding.
Let me tell you, this marriage was done at the Raphaels Hotel in Udaipur, the royal city of Rajasthan. The rates for this hotel start from ₹55,000 per night. This hotel also has its own big island, which is located in the middle of Sagar Lake. Let us know a little more about this hotel. (All photo credit: rafflesudaipur@instagram)
The beauty of the hotel –
First we tell you about the beauty of the hotel. Surrounded by a 21-acre island, this luxurious hotel looks from a distance as if a king's palace is standing. The Raffles post here is designed in such a way that it looks as if you are standing in a foreign place. French breakfast, pool with cabana shade, spa, as well as activities like golf, cricket and many more entertainments make this place perfect.
These are the world's most expensive and beautiful houses, which even billionaires struggle to buy
The cost of hotel rooms –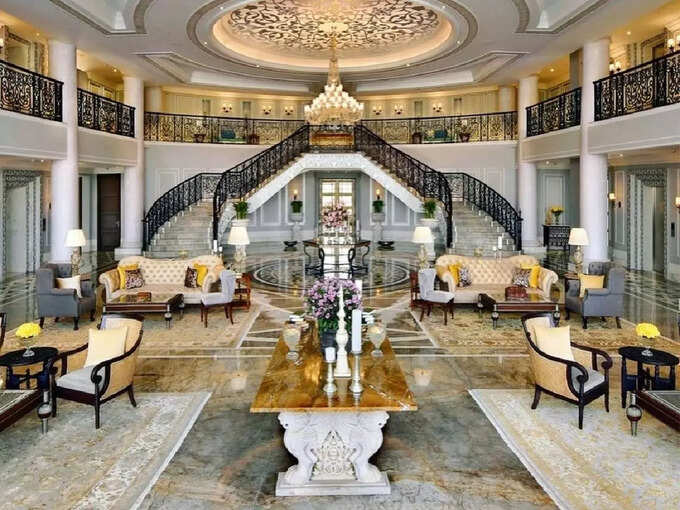 The hotel has more than 50 luxury rooms. The initial rent here starts from 50 thousand. The price of each luxury suite of the hotel depends on the facilities given in it, such as the one night rent of Flamingo Signature Room with Balcony is around 85 thousand. On the other hand, if we talk about the expensive room, then Rafael Oasis Suite with Pool with Cabana and Balcony will cost more than 1 lakh, the maximum price will be around 2.5 to 3 lakh. Let me tell you, along with the country, well-known foreign celebrities also stay in this hotel.
Wow what a life! These 6 countries are the cheapest in the world, where you can buy a car-bungalow in very little money
Food and Drinks –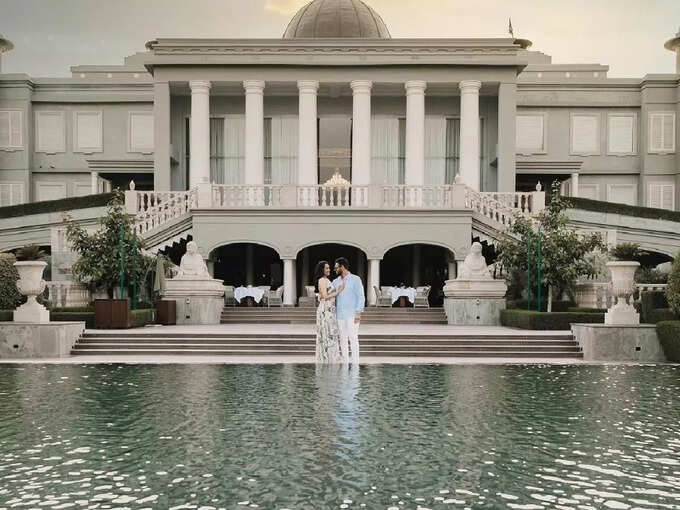 Raffles houses The Raffles Patisserie, Writer's Bar and Long Bar. The Udaipur Sling cocktail shot at the Long Bar is quite famous, as well as the Lal Maas, Spidey lamb dish, which is highly regarded here. There is also Sawai Kitchen restaurant, where only Indian food is served. If you want to taste the food of Rajasthan, then once you can also visit this restaurant of the hotel.
You can roam in these countries absolutely free, even if there is no money in your pocket, not a single penny will be taken
Spa treatment –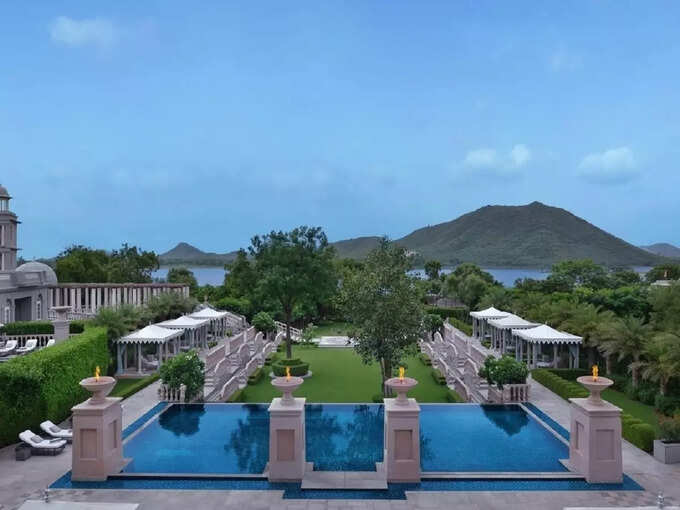 The hotel also gives a lot of importance to its spa service along with its other facilities. Located in the Zenana Quarters, you can relax in one of their suites or in their spa rooms. Six therapy rooms and suites each include a swimming pool and Jacuzzi facility.
read this also: From America to Europe, people are being given the opportunity to settle for free, just have to accept these conditions