Sometimes free opportunities are seen and when they are found, they must be taken advantage of. Now you can see only the gift of DMRC on 26th January. Those who have e-tickets will not have to pay fare from Udyog Bhavan and Central Secretariat Metro Station to the venue. Noida Metro Rail Corporation has brought one such free offer for its residents. On completion of four years of Azadi Amrit Mahotsav and Aqua Line Metro, 10 days exemption is being given for making smart cards. Let us tell you about this offer in detail.
How long is this offer –
This camp has been organized in association with State Bank of India. Smart cards can be made free of cost from 26 January to 4 February. As you know, a fee of Rs 100 is charged for making a smart card on normal days. After this, the card has to be recharged again and again if needed. Let me tell you, on taking a smart card, the fare is less than the token. While making the card from January 26 to February 4, you will not be charged Rs 100.
Republic Day: On January 26, these passengers will have silver, will be able to travel for free at these two stations in the metro
iStock-1393995220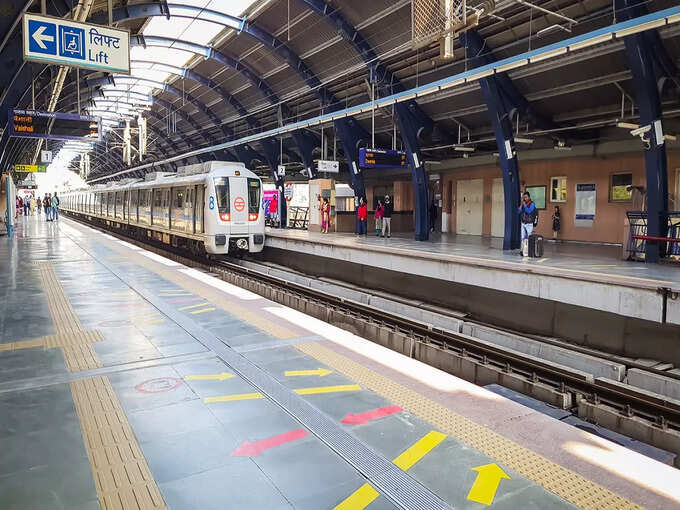 Noida Metro Rail Corporation has installed ticket vending machines at Sector-51 and Knowledge Park metro stations. You can withdraw cash from the machine. Well, this trial is going on now, but if it is successful, then it will be started at other stations as well. For the convenience of the ever-increasing passengers, a machine for automatic fare collection and baggage checking has also been installed at Sector 51 Metro station.
Kilo prices of clothes are available in this market of Delhi, you can do a lot of shopping even with 12 rupees kept in your pocket
It is necessary to have a balance of Rs 50 on the smart card –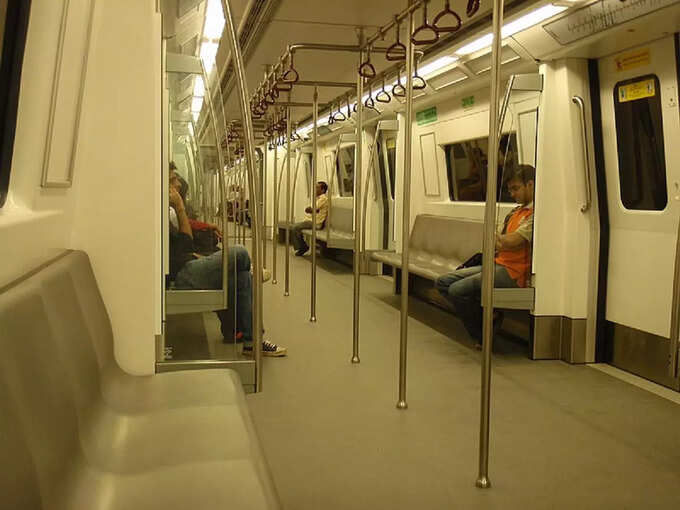 Passengers traveling from Noida to Greater Noida are required to keep a minimum amount of Rs 50 in the smart card. The sad thing is that from Friday onwards, if the balance in the Metro Smart Card is less than this, passengers will not get entry at the station. This step has been taken to reduce the crowd at the entry gate of the station and in view of the convenience of the passengers.
Are you going to celebrate 21st birthday? Reach these 4 restaurants of Noida where you can party fiercely
(Photo courtesy: wikimedia commons)
Tips to travel in metro till 26 January –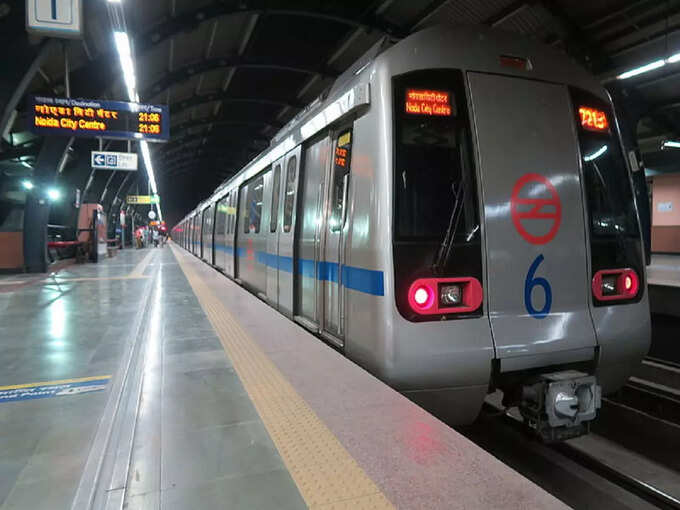 If you are one of those who travel in metro daily, then you must know that nowadays due to checking, how long the queue is at every station. People are also getting very upset due to being late for office. Better than hurting yourself, you can make metro journey easier by acting wisely. As –
You can avoid crowds or long lines to some extent by leaving home early.
It is better to have a smart card with you than to take another token, in this way you will be able to avoid the long queue for the token.
You can avoid peak timing even if you leave office time in the evening or even if you leave a little late.
read this also: After all, why this one door of Qutub Minar remained closed till date, knowing the mystery, you will also be surprised
(Photo courtesy: wikimedia commons)