Sofa is an important part of your living room. It enhances the beauty of the room and makes the house comfortable. This is the reason, that it gets used a lot, and also gets dirty very quickly. One way or the other it gets stained. Sometimes it also smells bad. If it is not cleaned as soon as possible, the stains become firm and dry cleaning is required to clean it, which some people may find more expensive.
In such a situation, today we are telling you a very cheap way to clean the sofa at home. The treatment of sofa dirt is present in your kitchen only. You can clean the sofa with the help of baking soda. It is very effective in removing stains and odors from sofas. Apart from this, it also lowers the pH level of odor causing substances. Here you can know in detail how to use it.
how to clean a microfiber couch
The way to clean the microfiber couch with baking soda is also very simple. You can clean a couch without a steam cleaner by using baking soda and water. For this, mix equal amounts of water and baking soda in a small container. Now soak a soft bristled brush in this paste and apply it on the stained area. Gently scrub the stain in circular motions. Take care, to allow the remaining residue to dry properly before cleaning.
how to clean leather sofa
Leather sofas have to be taken care of very well. To clean a leather sofa with baking soda, mix water and baking soda in a spray bottle. Also add a few drops of dish detergent. Shake the bottle well and spray the solution onto a soft cloth. Now start with the top of the leather sofa. Clean the seats by wiping the cloth over the surface in circular motions. Keep in mind, in this process of cleansing it is very important to clean the sides and bottom of the sofa.
How to clean a fabric sofa with baking soda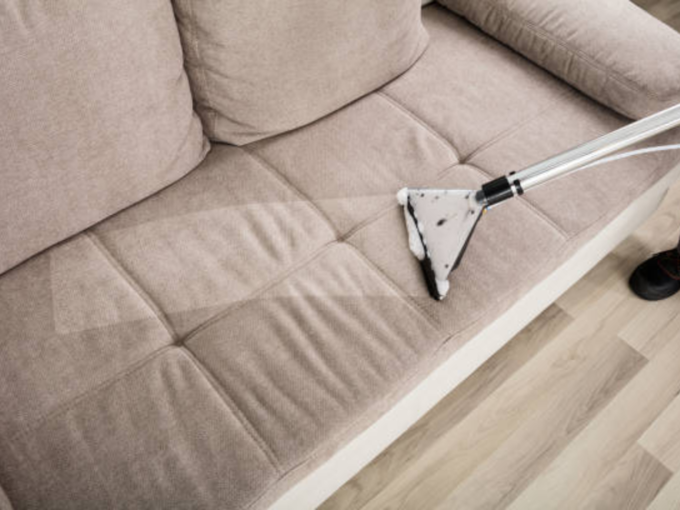 To clean the sofa, first remove the seat cushion from the sofa. Sprinkle baking soda on the top and bottom of sofa cushions to remove odor from the sofa. Now scrub it with the help of an old toothbrush. Do not use a toothbrush with hard bristles to avoid damaging the sofa. Now leave it like this for an hour. A vacuum cleaner can be used to remove the remaining powder. The sofa will shine.
how to remove stains from sofa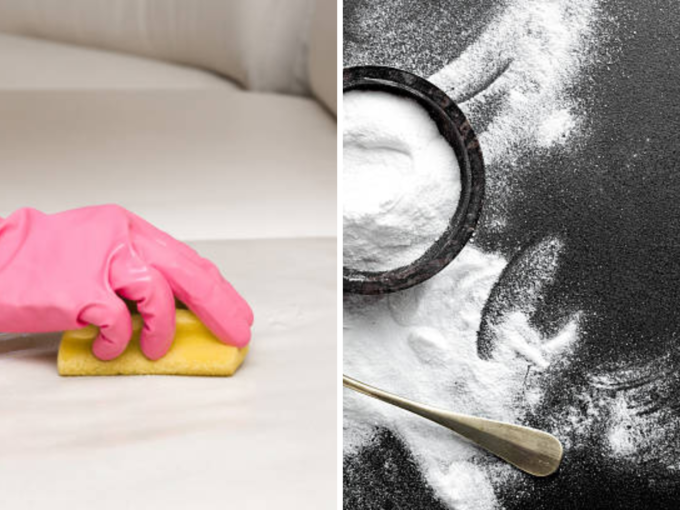 When it comes to getting stains out of your favorite sofa, a steam cleaner isn't always necessary. Homemade shampoos can be prepared using baking soda for deep cleaning of stains. For this, first apply a little baking soda on the stained area. Now add a few drops of dish soap mixed with water and white vinegar in a spray bottle. Now spray the vinegar solution on the baking soda spot and use a soft cloth to wipe away the stain. Now wash with cold water and wipe off the residue with a damp cloth. Stubborn stains from sofa will be cleaned in minutes.