There is a hilly place in India where things go up instead of down. If you are thinking what kind of things are we talking about, then it is true. This hill station is located in Ladakh, which is also known as Magnetic Hill. The road situated at a distance of 30 km from Leh town on the Leh-Kargil highway has been associated with incidents of gravity. Where the vehicles go downhill in hilly places, here the vehicles go uphill. This is the reason that this place attracts a lot of people. Let us know more about this unique place.
Known as Gravity Hill or Mystery Hill –
This mountain is also known as Mystery Hill or Gravity Hill, because it is a place where vehicles are pulled upwards. It is said that if you leave someone here with the engine, the car can roll 20 km per hour very comfortably. This is the reason why people call it Mystery Hill. Many scientists have tried many times to solve the mystery of this unique place.
Have you ever thought that there can be such wonderful hill stations in Bihar as well, you will stop singing praises of Shimla
What do the local people and scientists have to say –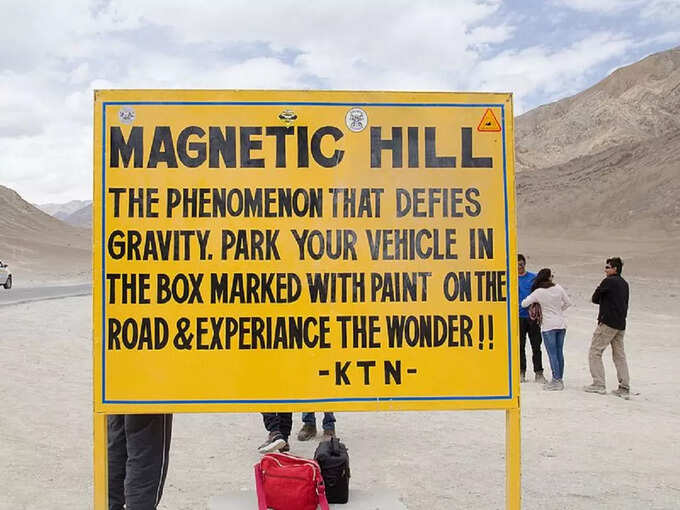 The people living in Ladakh believe that there used to be a road here that used to lead people to heaven. Those who were worthy of it, they went to the straight path, while those who were not worthy of it, they could never leave here. At the same time, science says that there are two theories behind the magnetic hill, the first is the theory of magnetic force and the second is the theory of optical illusion.
National Tourism Day: You would hardly know these 7 wonders of India, they are not famous all over the world
View of Magnetic Hill –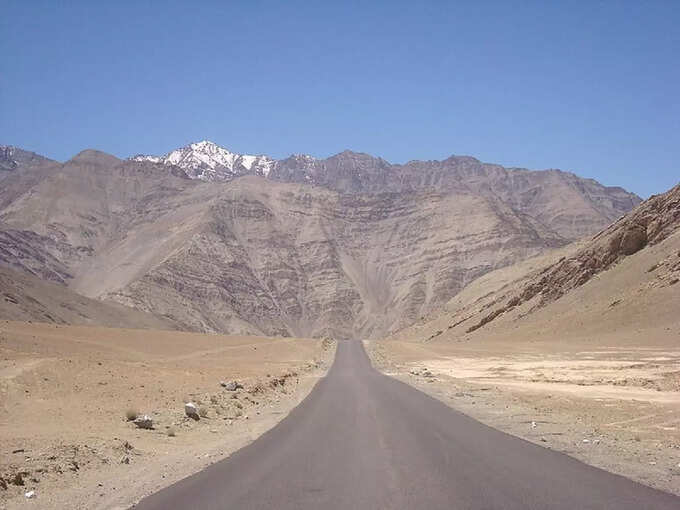 The Indus River flows through the mountains of Magnetic Hill and forms a mesmerizing frame for the surrounding scenery. Ladakh with its spectacular views is a magnetic place where travelers stop here to experience strange gravity defying phenomena. Just a few meters from Magnetic Hill Road, Ladakh, you will also see a yellow box on the road saying that you park your vehicle in neutral gear.
Very few people live in these villages of India, those who hate crowd should not go to Manali once here
​How to reach Magnetic Hill -​
air shaft – Magnetic Hill is at a distance of 32 km from Leh International Airport, well connected to major airports in India. You can take a taxi to reach this place.
Train – The nearest station is Jammu Tawi at a distance of 700 km from Leh Ladakh. Jammu Tawi is well connected to Delhi and other major Indian cities. You can then take a taxi to reach here.
road route It is very easy and convenient to reach Manali-Leh Highway from Delhi. State transport buses also ply from here to Leh.
One such worship house of India where lamp is burning since the year 1461, you will also know the reason
​FAQ-​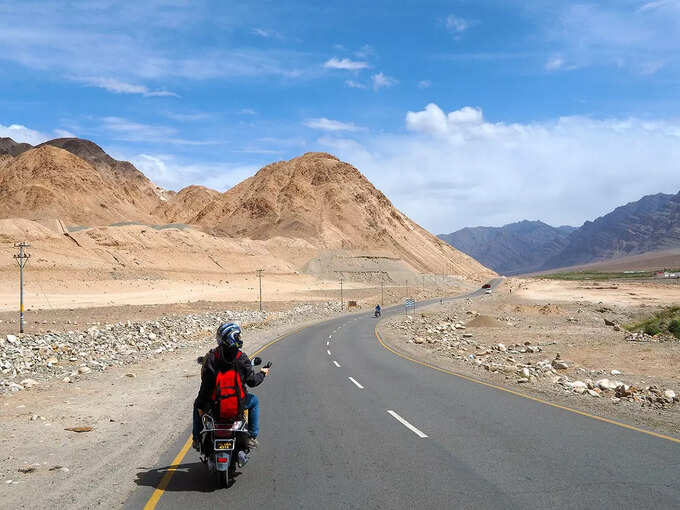 Best time to visit Leh
The best time to visit Leh is from July to October. By the way, February to April is also considered a very good time.
What are the things to keep in mind in Magnetic Hill?
This is a barren area, where you will not be able to move all the time, there are no restaurants and shops here.
Read this also: Hey brother! This railway station of India has become Switzerland, haven't visited yet, haven't seen anything in winter