The grand engagement ceremony of Anant Ambani and Radhika Merchant once again saw a gathering of stars to stalwarts. It probably goes without saying that every guest attended the event in their best look. However, the highlight was the youngest member of the Bachchan family, Aaradhya Bachchan, who accompanied her mother Aishwarya Rai Bachchan to the Ambani house. Everyone was surprised to see the look of Starkid this time. From head to toe, Aaradhya looked like a copy of her mother. (All photos: Yogen Shah)
Aaradhya's face cut is like mother
If the faces of these mother-daughter arrived dressed in traditional look, the face cuts of both are exactly the same. In the case of eyes, even though the darling of the Bachchan family has gone to Papa Abhishek Bachchan, but the facial texture is like that of the mother. Aaradhya's face cut is also round like Aishwarya, in which a glimpse of oval shape is also seen.
Mother-daughter's thick, tangled-silky hair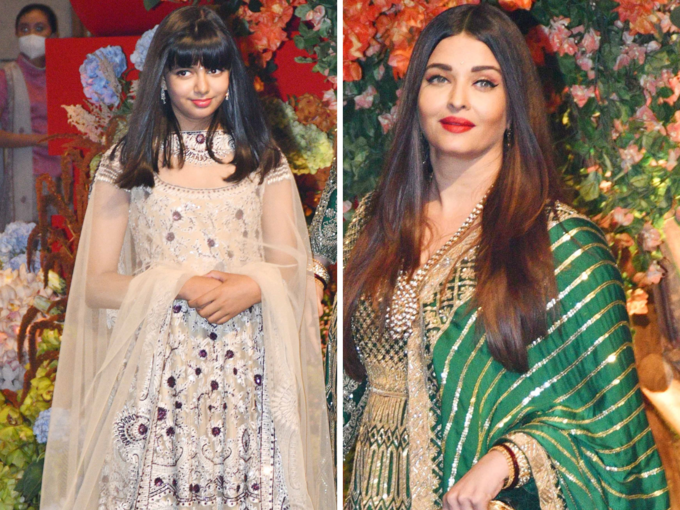 In these pictures, the hair of both was also worth seeing. From her texture to her look, it was such that any girl would fall in love. Aishwarya Rai's long hair was cut into steps and looked like she had added more volume with a blow dryer.
While keeping Aaradhya's black thick hair straight, her front bangs with fringe cut were adjacent to the forehead. Ash's daughter is mostly seen in a similar hairstyle. However, for a party look, the volume was added along with the gloss.
matching makeup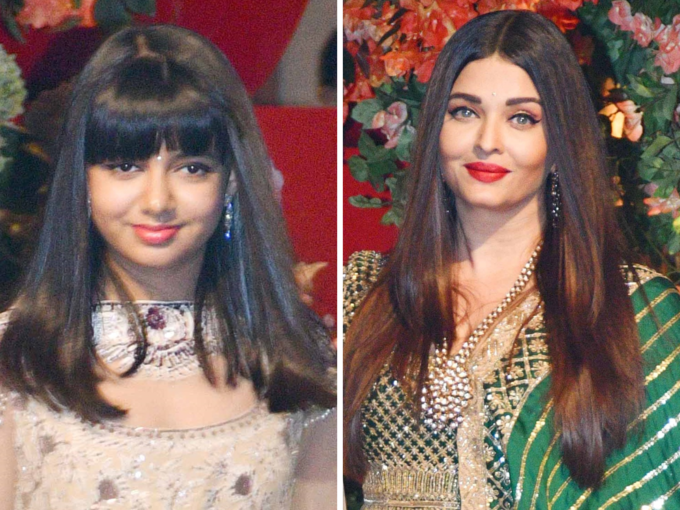 This time even the makeup of Aaradhya and Aish looked quite similar. Aishwarya Rai selected her favorite look i.e. natural tone base, with which she was seen wearing her favorite red lipstick.
Aaradhya's makeup was kept minimal. Whereas the lips were colored with light red tone. Talking about the eyes, the star mother-daughter duo highlighted their beautiful eyes with eyeliner and eyeshadow.
How to incorporate it into your look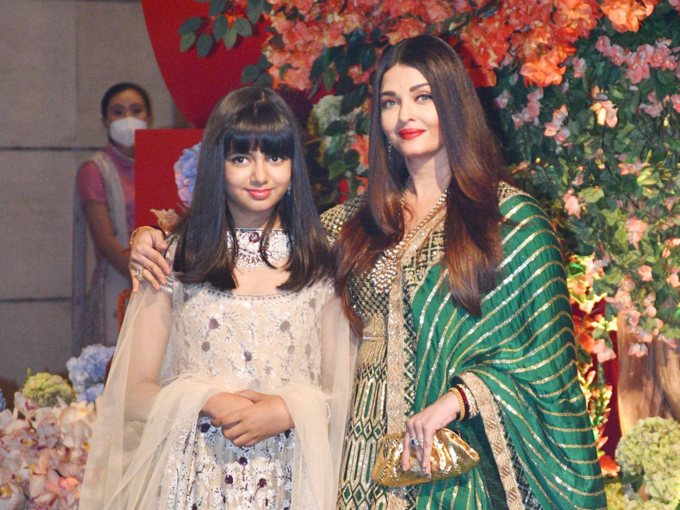 In Aishwarya Rai's look, without any doubt her red lips were the most attracting. You can also easily incorporate it in your look. However, whatever tone you choose, keep your skin tone in mind.
cool undertones If you have fair complexion and cool undertone, then burgundy and berry red shades will suit your face.
warm or neutral undertones Fiery red or orange-red shades suit skins that are fair and have warm undertones.
For dusky skin- If you have a beautiful dusky skintone, then a darker red or wine red lipstick is best for you.
Will Aishwarya Rai's hair cut suit me?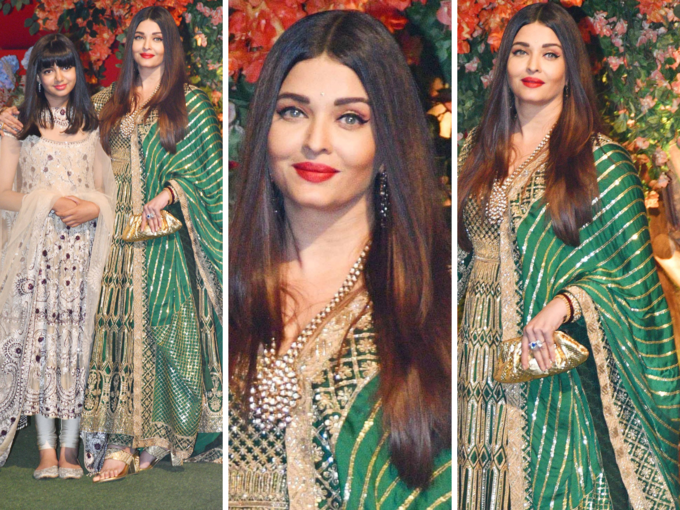 If you liked Aishwarya Rai's hair cut and you want to copy it for your party look, then first understand what kind of face this style fits more.
Ash's face cut is round, in which some percentage of oval shape is also visible. Long hair cut with fringe is a good choice to give a sharp look to the face of two powerful cuts.
Even if you just have a round face, such hair will suit you as it will give a sharp appearance to your jaw-line, which will make the face more attractive.
Click here to know in detail which hair cut is best for your face cut
Read this also: Apply this mehndi in the hands of the mother-in-law, Mehndi Designs of Neeta Ambani-Neetu Kapoor are amazing