More than a year has passed since Shailesh Lodha left Taarak Mehta Ka Ooltah Chashmah. Now recently the actor gave the reason for leaving the TV show Taarak Mehta Ka Ooltah Chashmah. Shailesh claimed that the show's producer Asit Modi had spoken to him inappropriately and also insulted him for being a part of another show. Shailesh also claimed that Asit tried to harass him by withholding the money due to him.
Asit said derogatory words to me: Shailesh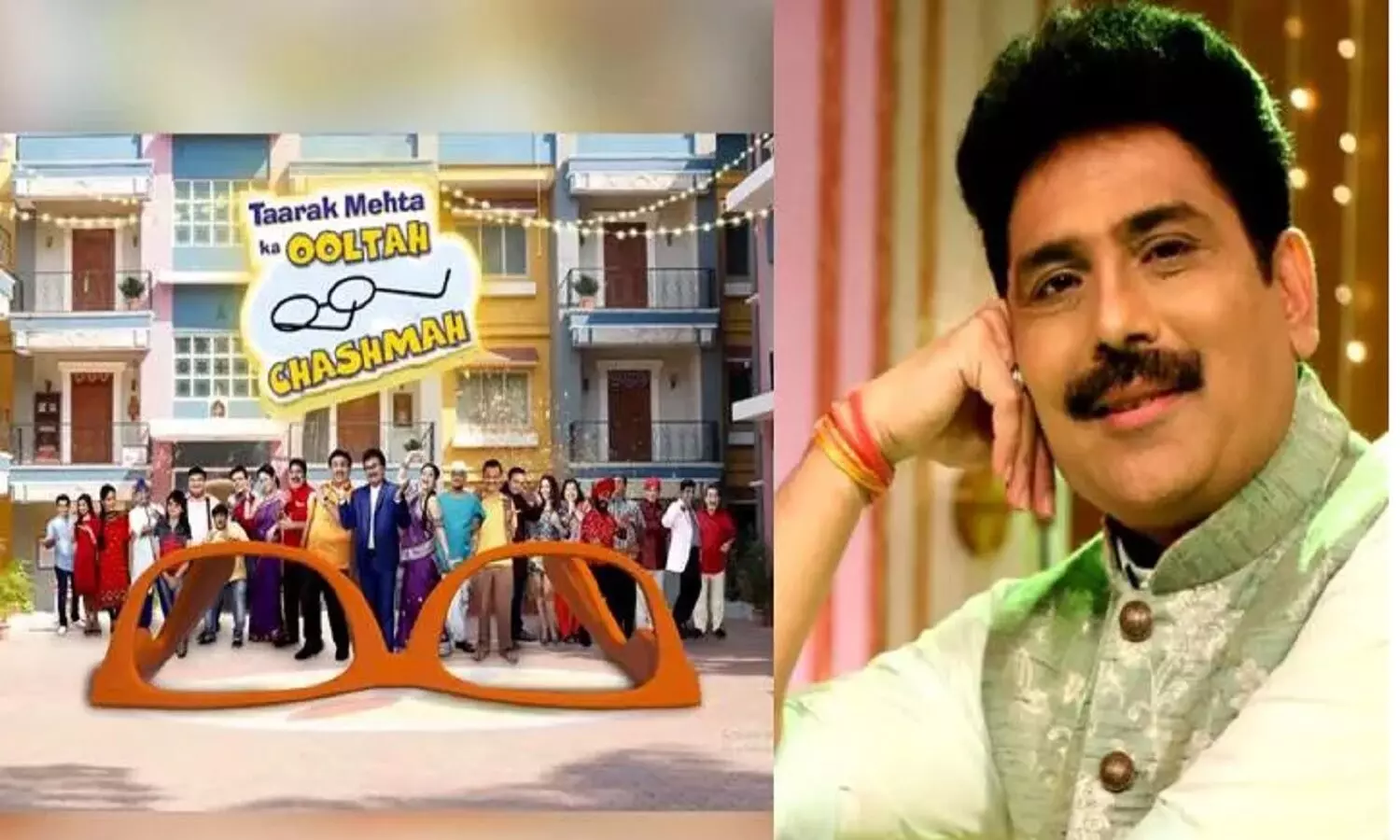 Shailesh told why he decided to leave Taarak Mehta Ka Ooltah Chashmah, because it was a matter of his self-respect. Shailesh told that in 2022, he was invited as a celebrity guest to SAB TV's stand up show Good Night India. Since Shailesh has gained recognition as a poet, he was very happy to be a part of the show.
Shailesh said- 'I had shot this show. A poem was also recited there. A day before the show was to be telecast, the producer of Taarak Mehta called me and asked how I could come to the show. The language he used towards me was not civilized. I got angry at his behaviour.
Producer called actors servants: Shailesh
While presenting his side, Shailesh said that he was not a part of any fiction show nor was he playing any character in any show. In such a situation, the makers should not have had any problem with this. Shailesh told that even before this he and Asit had argued due to bad language. He said that once the producer insulted everyone in the show and called the actors of the show servants.
Couldn't tolerate his words: Shailesh
Shailesh further said- 'I could not tolerate the way he talked to me. A show is not made by just one person but by many people coming together.
Shailesh said- 'I mailed him on 17 February 2022 that I would not like to continue the show. However, I will keep coming for shooting, because I knew that the makers would face problems with my sudden departure. It will take time for them to bring in a new actor.
Wanted me to sign the document: Shailesh
Shailesh told that till then there was no talk about his leaving the show. But the makers refused to pay his outstanding money. The actor claimed that Asit was harassing him by not returning his money. He put a condition before Shailesh that he would have to sign the documents, only then his outstanding money would be given. But Shailesh did not want to sign it.
Shailesh said that he had again sent Asit Modi's mail on April 5, in which it was said that he was shooting for so many days without saying anything. But he will not do this now. Shailesh said that the makers were adamant that the actor should sign that document. But he did not want to do this.
Why should I take his permission in everything: Shailesh
Taking aim at Asit, Shailesh said- 'Why should I take his permission before going on social media or talking to the media? These are my basic rights. Why should I sign any document after leaving the show? It was never about money or payment, it was about his disrespectful tone. It was because of his behavior that I had to go to court and a settlement was reached there.
There was an agreement between Shailesh and Asit
Let us tell you that a few months ago, Shailesh had filed a complaint against Asit in the tribunal court, in which he had claimed that Asit had not returned the outstanding money to the actor. Actor Shailesh Lodha had won the case against the show's producer Asit Modi. According to reports, Asit had to pay an amount of Rs 1 crore 5 lakh 84 thousand to Shailesh through demand draft as settlement.
Source: dainikbhaskarup.com
: Language Inputs
This post is sourced from newspapers, magazines and third-party websites. For more information please check NewsDay Express Disclaimer.