Rakhi Sawant and Adil Khan have been in headlines for the past few days. Earlier, photos and videos of both of their marriages came to the fore, which shocked everyone. After this, Rakhi confirmed the second marriage through her social media handle and also revealed that Adil is refusing to accept this marriage and is not even talking. After this Rakhi came in front of paparazzi and cried her grief. After so many days of ruckus, finally Adil accepted on Instagram that he got married. Now Rakhi and Adil came together in front of paparazzi. This is the first time after marriage, when both have come together. During this, Adil apologized to Rakhi with folded hands. At the same time, Rakhi also showered a lot of love on him. But the public is finding all this to be just a drama. They are saying that 'it just needs attention'.
Adil apologized with folded hands

In this video, making fun of Rakhi Sawant, Adil Khan Durrani says that 'how she was crying that Adil is not adopting me'. Rakhi says on this, 'I will cry, any woman will cry.' Then she and Adil also say Qubool Hai thrice. Rakhi also thanks her fans, media and Bollywood. She says, 'I am very happy today, Adil my husband has agreed. Many thanks to all. Rakhi says that if there was no media pressure on Adil, then I don't know what would have happened today. After this, she showers a lot of love on Adil. At the same time, Adil also apologizes to Rakhi with folded hands.
Rakhi Sawant-Adil: Adil Khan Durrani accepted for the first time that Rakhi Sawant is his wife, told why he kept the marriage hidden

Rakhi said- The name has changed, but what is there in it?


In this video, Rakhi Sawant is saying, 'I am proud that we have married. They have changed my name, what is there in that? I am also Rakhi Sawant Adil Khan Durrani, I am also Fatima Adil Khan Durrani.' On this paparazzi asks him by what name to greet him from today? On this she says, 'Afcourse Rakhi.' Then Adil Khan says, 'Iska to main naam Rakhi hai na.' Then Rakhi says, 'Look, when you marry, there is a name from the husband's side, that has to be given. So that is given. I am Rakhi Sawant.
Adil Khan Durrani broke silence on marriage with Rakhi Sawant, said this big thing
This is the reaction of the users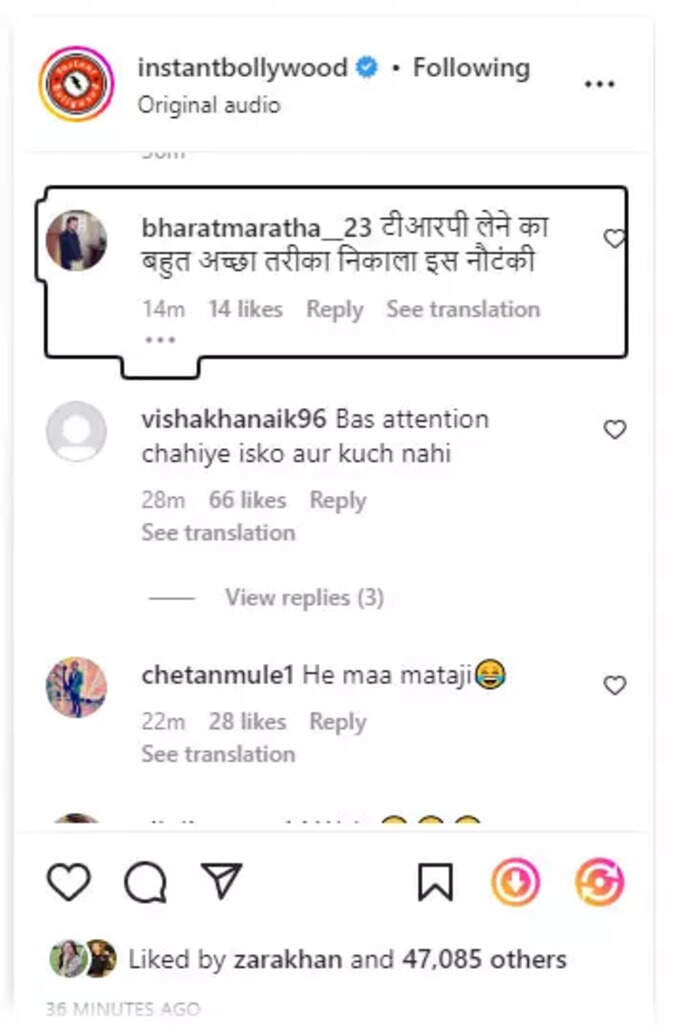 After watching this video of Rakhi and Adil (Rakhi New Video), most of the users have such a reaction that both are doing gimmicks. One wrote, 'This gimmick found a very good way to get TRP.' Another user commented, 'Just attention is needed, nothing else.'


Source: navbharattimes.indiatimes.com
: Language Inputs
This post is sourced from newspapers, magazines and third-party websites. For more information please check NewsDay Express Disclaimer.