He survived because I made the mistake of underestimating a fourth fail. He will get trapped because he has made the mistake of underestimating a mother. This dialogue of the film Drishyam created a buzz in Bollywood seven years ago. At the same time, now the second part of this film has also worked to revive the drowning Bollywood. On the one hand, where Bollywood films were falling flat at the box office one after the other, the recent film Drishyam 2 proved that history can be created if a great story is conveyed to the audience through stellar acting skills. Could. But you would be surprised to know that Ajay Devgan was not the first choice for Drishyam 2.
Ajay Devgan was the third choice for the film Drishyam.
Ajay Devgan has the biggest hand in taking Drishyam film to the pinnacle of success. But Ajay Devgan was not the first choice for the film? You must be feeling what we are talking about but this is the truth. Two big stars of Bollywood were selected for this film. Ajay Devgan was the third choice for this film, but Ajay Devgan, through his acting, gave Drishyam such recognition, as even Mohanlal could not give in the original version. Saif Ali Khan was first selected for the role of Vijay Salgaokar for this film. In October 2014, it was announced that Saif Ali Khan would play the lead role in the film.
Then such news also came to the fore that Akshay Kumar is going to act in this film. But in November 2014, it was confirmed that Ajay Devgan would play the lead role in this film. In a way, this decision proved to be very good too. Now imagine Saif Ali Khan and Akshay Kumar in place of Vijay Salgaonkar for a while. You will laugh because no one else can do this role better than Ajay Devgan. If any one of them had played this role, then probably there would not have been such a craze about Drishyam, because Ajay has played the character of Vijay Salgaokar in such a way that he was made for this only.
Ajay Devgan is a family man in real life too
The entire background of the story of this film seems to revolve around the family. Ajay Devgan's unique acting style has made a home in the hearts of people. The way Ajay Devgan has played the role of a responsible family man in this film, he is in the same way in his real life. Perhaps this was also the main reason that Ajay molded himself into the character very well.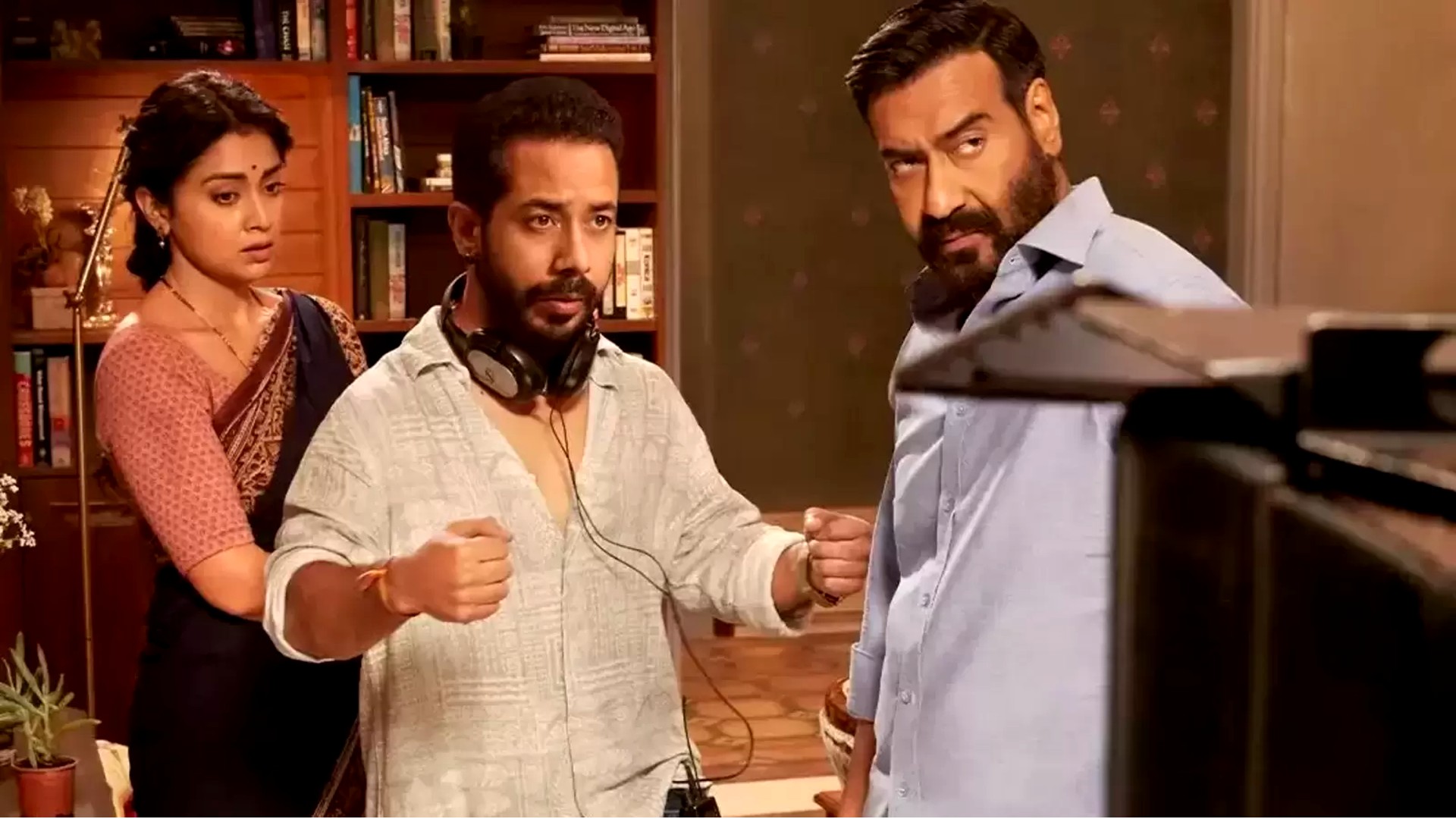 You will be surprised to know that unlike other Bollywood families, Ajay Devgan likes to spend time with his family very much. He told in one of his interviews that he does not even like to work on Sundays. In an interview with IANS, when asked about the balance between work and personal life, he said that I balance my work and family very well. I spend a lot of time with my children. Sometimes it happens that you get busy with work but most of the time I see that I can give time to the kids. It is also told that Ajay Devgan likes to have dinner with his family only.
On the other hand, if we talk about the children of Ajay Devgan and Kajol, then you would never have heard any negative news about their two children. Because Ajay Devgan has kept his daughter and son far away from the media since childhood. Apart from this, he still plays the role of a responsible father. While the children of other celebs remain in media headlines for their strange adventures, Ajay's family is far away from it.
This is how remakes are made!
This actor, who takes care of his family in real life, has taken full care of this in reel life i.e. Drishyam as well. The entire story of Drishyam is also based on the family. With limited and powerful dialogues, Ajay has added charm to this film. His face expression, his dialogues, his style, are a ruckus in themselves. It is also worth noting that visible It is a remake but Ajay Devgan has also proved through his film that if the remake is played properly, it can prove to be a blockbuster. Both the versions of Drishyam are examples of this. Apart from this, in the year 2010, Ajay Devgan made a remake of the Tamil film Singham, which proved to be a super hit. After that the situation became such that people Singham Let's take the name of Ajay Devgan in the name of. In such a situation, it would not be wrong to say that Ajay Devgan has tried to change the outlook of Bollywood through his films and has told about the remake that 'this can happen'.
Source: dainikbhaskarup.com
: Language Inputs
This post is sourced from newspapers, magazines and third-party websites. For more information please check NewsDay Express Disclaimer.