Be it Ranveer Singh in Sanjay Leela Bhansali's 'Padmavat', the character of 'Malik Kafoor', a close aide of Khilji or Jim Sarbh of terrorist Khaleel in 'Neerja', he has shown his character very well. Born in Mumbai's Parsi family, Jim Sarbh may not have played a big role in films, but the view of his seaside bungalow is so wonderful, in front of which even the houses of big stars look pale. Jim Sarbh has shown not only the outside but also the inside of his luxurious house built on the seashore and believe me, every glimpse here is going to go straight to the heart. Jim told when and how he bought this house.
Jim Sarbh's father used to be the captain on a cargo ship
In this video produced by Asian Paints, Jim said, 'My father used to be a captain on a cargo ship and that's why when I was 2 years old, I traveled all over the world. Used to roam around in new places. Jim Sarbh told that wherever he lived, he would have felt like an alien. He said- The house is like a ship, but it is not like the places we have been to. This is the place which really made me feel at home.
This is how Jim Sarbh's father bought this house
Jim Sarbh told that this house was in the name of Artias and he used to call his family often on festivals like Diwali to celebrate family get together and holidays. Jim told, 'They moved to Dubai and then father bought this house so that the rituals celebrated every Diwali could continue.'

Jim used to go to the beach with his sister
He said, 'I remember going to the beach with my sister and making tunnels in the sand there. I can stay in any room I want. Because I have come as a guest in this house many times. It is important that you call some place or the other your home, where you meet people and talk to them, it seems that you are really interested in their lives.

There are old memories about this house, they are still intact today.
Jim showed the view of the living room and told that he spends a lot of time here. He told that the old memories about the house are intact even today. The TV set placed in a corner in the bedroom is a reminder of the bygone days. This is the TV that used to be in the early days, which had to be kept in the TV cabinet or table.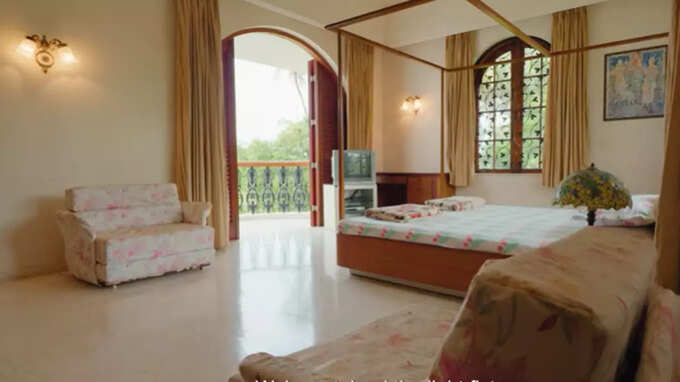 his favorite place in the house
Jim showed which is his favorite place in this whole house. This is the part of the terrace from where the gym enjoys the beautiful view of the sea and the waning evening. Jim Sarbh also plays football on the wet beach in front of the house.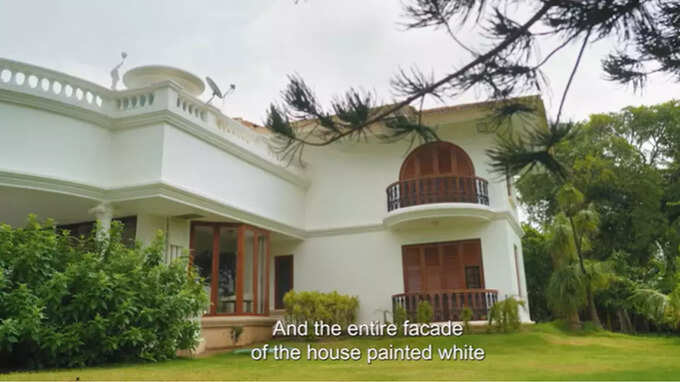 Shown a view of the bedroom and the furniture inside it
In the same video, Jim Sarbh has also shown the view of his bedroom and the furniture inside it. Jim told that Papa did a lot of renovation after buying this house. This house has been painted only white from outside. He told that to keep this house and its memories fresh, hard work and effort is needed on it. It needs time, care and attention, so that new memories keep getting associated with old memories.
The whole house is built in Parsi bungalow style
There is a very beautiful swimming pool in front of this bungalow of the gym, from where the sound of ocean waves collide. His entire house is built in Parsi bungalow style, where beautiful pillars, wood and glass have been used extensively.

Source: navbharattimes.indiatimes.com
: Language Inputs
This post is sourced from newspapers, magazines and third-party websites. For more information please check NewsDay Express Disclaimer.