Twinkle Khanna is an actress. Dimple is the daughter of Kapadia and Rajesh Khanna. Akshay Kumar is her husband. Has written many books. Currently active on social media. Keeps writing on popular issues. Recently an interview of him and Jackie Shroff came. Both were seen chatting together on a YouTube channel. During this, both of them told some such things, which are a bit surprising.
During a special conversation in Tweak India channel, both the celebs made many revelations of life. Jackie Shroff said, 'When I was 10 years old, then my brother died. At that time he was 17 years old. He went to the river to save someone but drowned himself. Father was an astrologer. Although he had already said that today is a bad day, do not go out. He did not go to work but went down to save someone in the sea and never came back.

Jackie Shroff further told that his father had said that he would become an actor one day. That also turned out to be true. They say that people make fun of astrology, even though they have seen the prediction come true.
On this, Twinkle also narrates a similar story. It is said that an astrologer had predicted in front of Papa Rajesh Khanna about her marriage to Akshay Kumar. The actress says, 'Papa came to an astrologer and he said that your daughter will marry Akshay Kumar. While I did not even know Akshay at that time. After this both of them got married in 2001 and today have two children. Twinkle tells that after marriage Rajesh Khanna had brought the same astrologer home with her. There he had said about the future that the actress would become a writer. Twinkle said that she had not written anything for 20 years. And astrology was talking about becoming a writer. 'I thought that person was cooking, but now look.'
Let us tell you that Twinkle Khanna has written three books till now. The first 'Mrs Funnybones'. The second is 'The Legend of Lakshmi' and the third is 'Pajamas Are Forgiving.'
Salman Khan Birthday: 15-year-old Salman Khan started his career with Tiger Shroff's mother Ayesha, watch video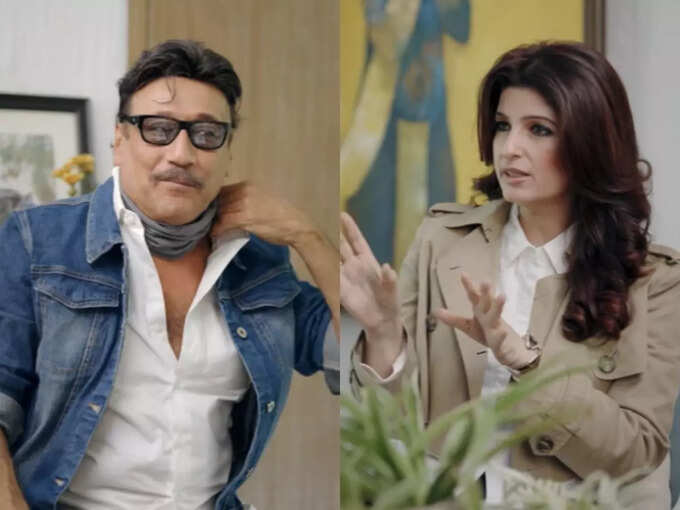 .