The trailer of Bhojpuri film actor Yash Kumar's most awaited film Chachi No. 1 has been released today. Yash Kumar Entertainment presented film "Chachi No. 1" has been released on YouTube channel.
In this film, Yash Kumar is seen in the role of an aunt, who lives as a maid in her father-in-law's house for her daughter. The story of the film is about a divorced parent in which the father cannot live without his daughter. The trailer of the film is of 4 minutes and 57 seconds which is very exciting and humorous. At the same time, it also seems to be giving a meaningful message to the audience through cinema.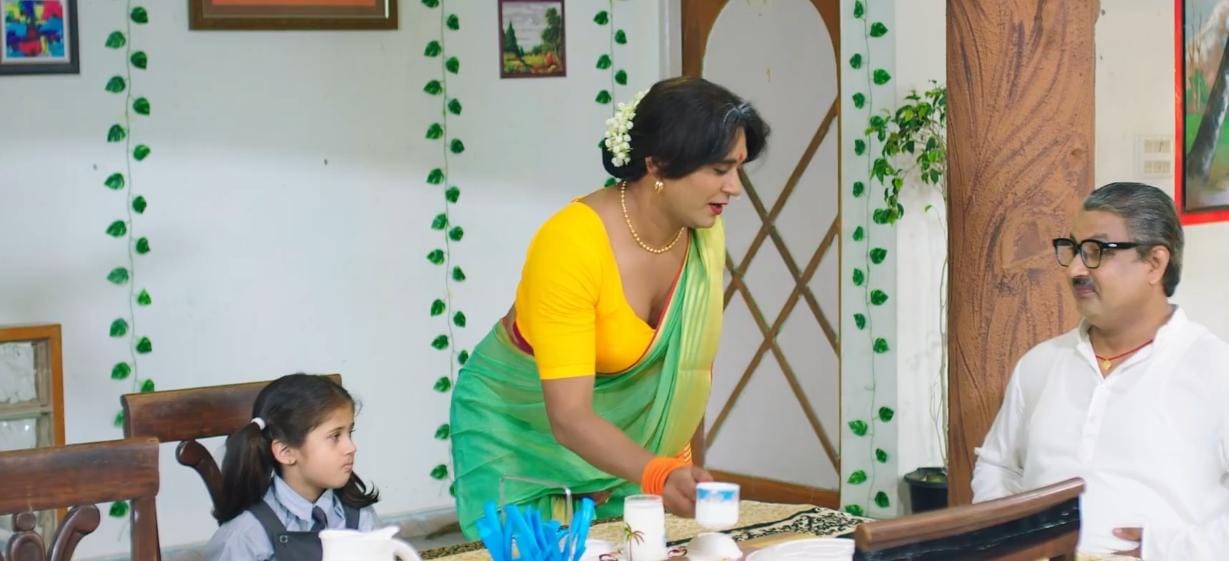 In the first look of "Chachi No. 1", Yash Kumar was seen sitting on the throne with a broom, bucket and other utensils, the audience will get to see clearly in the trailer why he was doing this. In this film, Yash Kumar is once again seen playing a different character as per his identity and the story of the film is also very unique. If we look at the trailer, this film has presented a serious subject in an entertainment form.
There are a lot of comedy moments in the film, but the trailer starts with the divorce between Yash Kumar and the film's actress Raksha Gupta, where after the divorce the mother gets the custody of their child. You too are going to have a lot of fun watching what starts after this, just wait a little, the film is also going to be released soon.
The film "Chachi No. 1" is produced under the banner of Yash Kumar Entertainment and Nidhi Mishra. Regarding the film, Yash Kumar said that "Chachi No. 1" is going to bring a flood of entertainment. A serious question has been raised through this film. Often these days, husband and wife are getting separated from each other, but in the meantime, their children are suffering the most who want to live with their parents. We have raised this evil of the society prominently through entertainment through films. I think everyone will definitely like this film and will also learn a lesson from it.
The director of the film "Chachi No. 1" is Sanjay Srivastava. Raksha Gupta is the female lead in the film along with Yash Kumar while veteran actors like Amit Shukla and Manoj Tiger are also going to be seen in important roles.
Source: dainikbhaskarup.com
: Language Inputs
This post is sourced from newspapers, magazines and third-party websites. For more information please check NewsDay Express Disclaimer.