Urfi Javed, who is in the headlines due to her bold clothes and statements, has now made a post about Taliban. In this post, Urfi took out anger on the Taliban and prayed for their downfall and asked them to stop imposing their religion on others.
Ever since the Taliban took control of Afghanistan and started their rule there, the lives of its citizens have become difficult. Women's freedom has been completely snatched away. While there is a strict rule for women to wear burqa in Afghanistan, now a new rule has been implemented for them. The Taliban has banned long distance travel for single women.

Urfi Javed has strongly objected to this decision of Taliban. Condemning this decision, she shared a picture of women from Afghanistan wearing a burqa on her Instagram story. Along with it is written, 'I am praying for the downfall of the Taliban. Stop imposing your religion on people.'

Urfi Javed will never marry a Muslim boy, is reading Bhagwat Geeta, said – I do not believe in Islam
Read: Shocking disclosure of Urfi Javed on the casting couch, said – big names of the industry are involved
Please tell that Urfi Javed herself does not believe in Islam and she is currently reading Bhagwat Geeta. Urfi had recently said in an interview to 'India Today', 'My father was very conservative. When I was 17, he left me and my mother. My mother is very religious, but she never imposed religion on us. It should be. You should not impose religion on your wife and children. It should come from the heart, otherwise neither you will be happy nor Allah will be happy.'

Urfi had said that she is currently reading Bhagwat Geeta. She wants to know more about Hinduism.
Read: Urfi Javed used to think of suicide, shocking revelations made on social media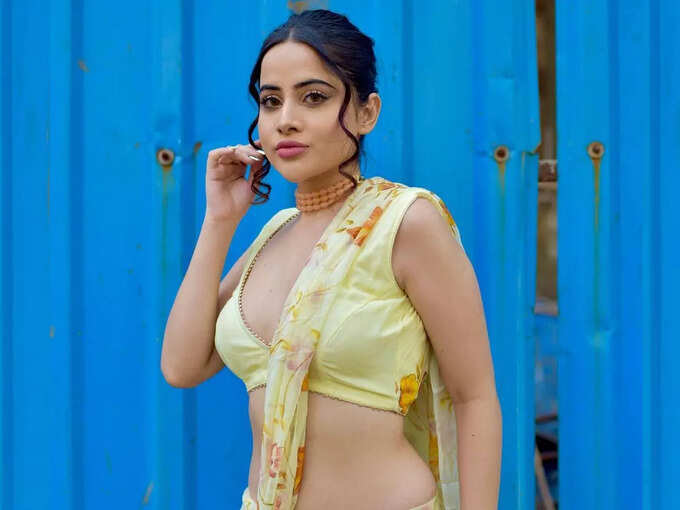 .