centurion
Legendary Indian batsman Sunil Gavaskar believes that Virat Kohli's bat has turned sour, but now is the time to change his fortunes. After the historic victory of Team India in Centurion, he expressed hope that 2022 will bring good luck for Kohli and once again Kohli's bat will be seen spewing runs.
In a conversation with the official broadcaster after India's historic win at Centurion on Thursday, Gavaskar said that Virat's batting does not seem to be lacking. I believe that just luck is not supporting them. Gavaskar said, 'There is no shortage in Virat's batting. He is not able to score runs because luck is not with him.
Take a lesson from Virat Kohli by wishing Sachin a Happy New Year: Sunil Gavaskar
The former captain said – every batsman makes mistakes, but luck is with him. The batsman also survives. He keeps on scoring runs, but Kohli is not getting any luck. He is making a mistake and keeps getting out on that. Gavaskar expressed hope that the year 2022 will bring good luck for Kohli.


SA vs IND: Virat Kohli became a fan of the team after the victory, said – it is always difficult to play in South Africa
It is noteworthy that he ended 2021 with 536 runs in 11 Tests at a modest average of 28.21. He scored the last century against Bangladesh in 2019. Virat scored only four fifties in 19 innings in Test cricket in 2021. The Indian captain last scored an international century on 23 November 2019. Then he played a match-winning innings of 136 runs in the Day-Night Test against Bangladesh at the Eden Gardens.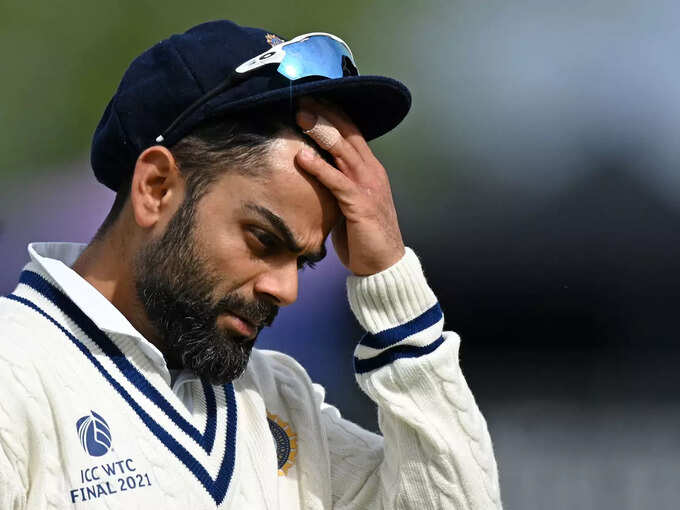 Virat Kohli News: Why Sunil Gavaskar said – Kohli's luck is about to change, 2022 will bring good luck
.