centurion
Indian opener Mayank Agarwal on Sunday said his team's batsmen executed the plan well to put the hosts in a strong position on the opening day of the first Test against South Africa here. India, after electing to bat, scored 272 for three at stumps, with KL Rahul making 122 runs. His opening partner Agarwal contributed 60 runs while Ajinkya Rahane also scored 40 runs.
"The plan was to remain disciplined throughout and play only those balls which are coming close to the stumps and leave as many balls going out," Agarwal said in the press conference after the end of the day's play. We can do that.' "The credit for scoring 272 runs for three wickets goes to our batting unit, we played well. The plan was that whoever settles at the crease, he will continue to play and Rahul bhai did it.
Apart from Rahul's century, partnerships were also important for India. He said, 'Rahul's century was important. We played partnerships and that too was important. He partnered with me first and Virat bhai did it and then with Rahane. I hope they continue to do so.' He said that the Indian team did a lot of practice sessions before the match on the field and also at the middle wicket to get an idea of ​​the conditions.

Cheteshwar Pujara Golden Duck: Cheteshwar Pujara got out for zero for the 9th time, named the most embarrassing record
Asked what would be the ideal score for India, he said, "We want to score as many runs as possible to put ourselves in a good position." Tomorrow the first hour will be crucial. If we do well, we can put pressure on South Africa. "Initially there was some moisture, some balls were slipping because of it but as the day progressed, it got better," he said. On the impact of new coach Rahul Dravid on the team, he said, "His interaction with the players was about playing with discipline."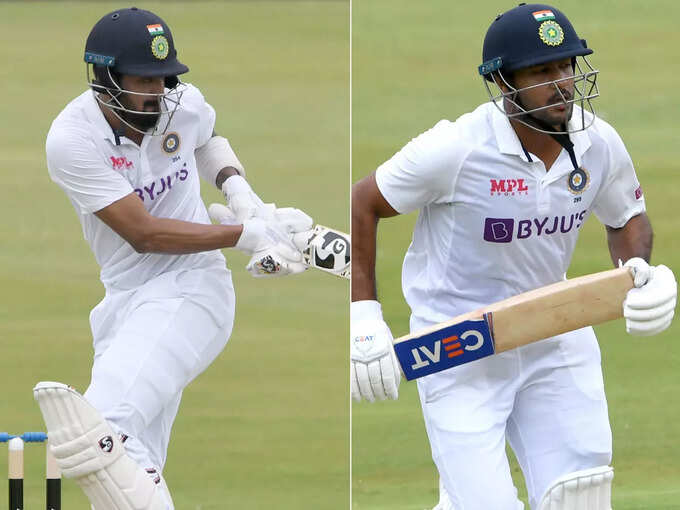 Mayank Agarwal News: Which plan of Team India rocked? Mayank Agarwal revealed
.