New Delhi

After the T20 World Cup-2021, Virat Kohli left the captaincy of the T20 team. Recently, along with announcing the Test team for the South Africa tour, the BCCI had decided to give the captaincy of ODIs to Rohit Sharma. Because of this, there has been a lot of ruckus on social media. However, all cricket experts, including BCCI chief Sourav Ganguly, believe that this decision is completely correct.
The board has released the video of Rohit Sharma's first interview on becoming the captain of the white ball cricket team. Hitman said about being made the captain of Rohit Sharma ODI – When you play for India, there is always a kind of huge pressure on you. There are positive and negative things about you outside. But, not as a captain, but as a cricketer, my focus should always be on cricket and not on anything else.

He further said about this – because you cannot control these things. Millions of times I have sent this message to the team. However, the team understands. When a team plays a big tournament, it knows all kinds of things will happen. In such a situation, it is important for us that our entire focus should be on the game.
Virat Kohli News: After leaving the captaincy, Kohli is more dangerous… know why Gautam Gambhir said this
Rohit, who took over the captaincy for the first time in the T20 series against New Zealand, said, "What is in our hands is to go to the field and do everything we can to win the match." Achieve what is your goal. Rahul Bhai is here and he helps to achieve this. It is noteworthy that Rohit Sharma has captained Team India in 10 ODIs, out of which 8 times the team has hit the ground.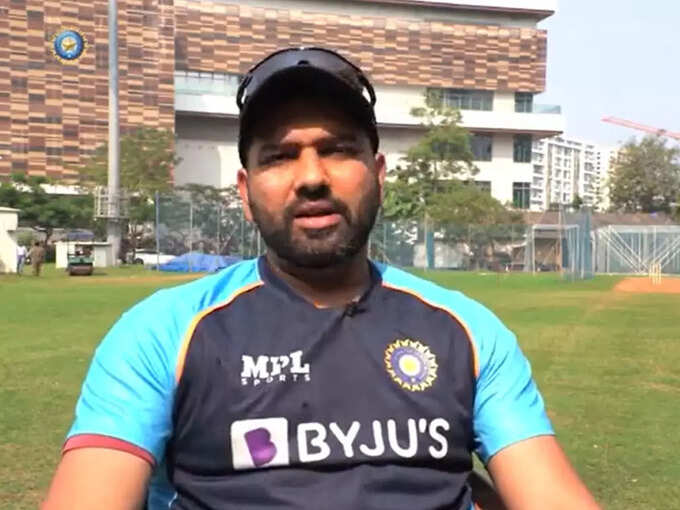 Rohit Sharma Interview: Rohit Sharma's first interview after becoming the captain of ODI in place of Virat, see what the hitman said …
.