Highlights
Dravid interacts with the media on the eve of the first test match
Broken silence on the issue of captaincy in limited overs cricket
Team India has reached South Africa amid controversies
centurion
Team India's head coach Rahul Dravid has refused to divulge details of any conversation he had with the selectors regarding Virat Kohli's captaincy in limited overs cricket, saying it is not for the media to know.
Usually, the Indian captain interacts with the media before the opening Test of a series, but Dravid came to the press conference before the 'Boxing Day' Test against South Africa.
Watch how 'Guru' Rahul Dravid recited ballads in praise of Captain Virat Kohli
Kohli took the decision to step down from the captaincy in the T20 format and later the captaincy of the ODI team was also handed over to Rohit Sharma. Dravid said, 'It is the work of the selectors and I will not say anything about whether I had or did not talk to them. This is not his time and place. Anyway, whatever conversations I have had will not reach the media. I will not tell anyone what happened.
Ten days ago, when Kohli spoke on the issue before departure, a big controversy had erupted. He publicly dismissed BCCI President Sourav Ganguly's claim that he was asked to continue as the captain of the T20 team.

IND v SA 1st Test: Team India's 'Mission South Africa' starts from Boxing Day, will Kohli and company be able to create history
Kohli had said that no one in the BCCI had asked him to continue as the T20 captain. Former India captain Dravid lauded Kohli's passion for Test cricket and hoped that he will do well in this series.
He said, 'Virat has played a big role as a player and captain. He is one of those players who love Test cricket and want to do well. Hopefully he will do well which will benefit the team as well.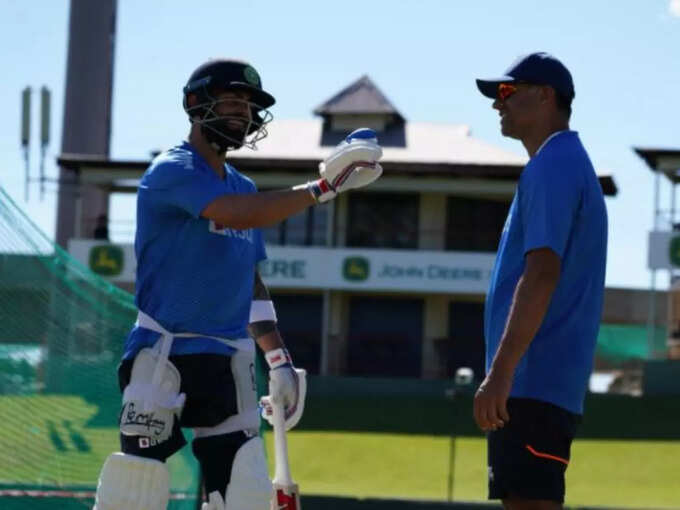 .