Highlights
Indian team is currently on tour of South Africa
Rohit Sharma will lead India in ODI and T20
Kohli will now be seen only captaining the Test team.
Mumbai
Former Indian cricket team coach Ravi Shastri has supported having separate captains in Test and limited overs cricket. Shastri says this is the right way. Virat Kohli is the captain of the Indian Test team while Rohit Sharma has been made the captain of the T20 and ODI team.
Shastri said in Star Sports' show 'Bold and Brave: The Shastri Way', 'I think this method is right. It will be good for both Virat Kohli and Rohit as we don't know how long the life of bio bubble will have to be lived. One person alone cannot handle it. It's not easy.'
Another blast from Suryakumar Yadav, who gave his reward after scoring 249 runs in 152 balls
Shastri said that he wanted to establish Rohit as an opener. Shastri said, 'What I wanted to do was clear in my mind. I used to think that if he could not deliver the best performance from him as a batsman then it would be my failure as a coach because he is immensely talented.
Shastri, who has played 80 Tests for India, said about his relationship with Kohli, "We are both very aggressive and want to play to win." We realized very quickly that it takes 20 wickets to win and we decided to play aggressive and fearless cricket. There are many defeats in this, but once it falls, this habit is contagious.


Corona in ashes: Bad news came on the second day of Melbourne Test, four members of England camp Corona positive
'Told one and a half hour ago – I am not ODI captain'
Virat Kohli had told in a press conference a day before leaving for South Africa tour that he had no talks with BCCI to rest for the ODI series. According to Kohli, 'I was contacted one and a half hour before the meeting. No further contact was made during this period. The chief selector spoke to me about the selection of the Test team. All the five selectors told me that I am no longer the ODI captain.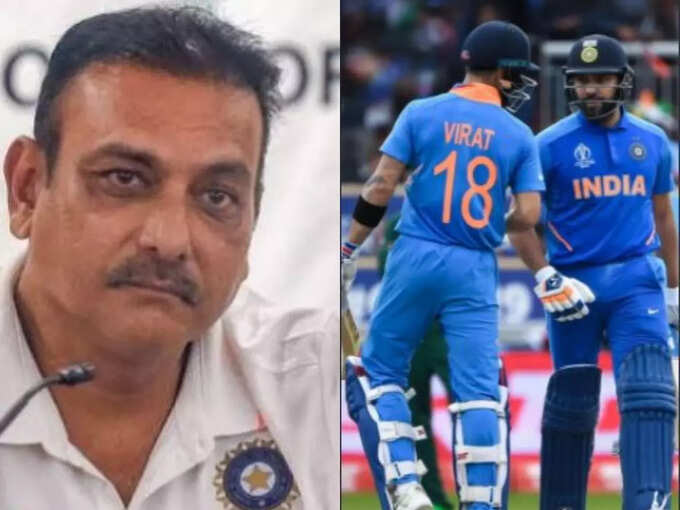 .