The Indian women's lawn ball team has ensured a medal by making it to the finals of the Birmingham Commonwealth Games 2022. In this game, India defeated New Zealand 16-13 in the semi-final match. At the same time, now the team has a chance to win gold in the final. This will be the first time in 22 years that India will get a medal in the game of lawn ball. Lawn ball is already very popular in Commonwealth Games but there will be many people in India who do not know about this game. In such a situation, let us know how the lawn ball is played, what are the rules and what is its team.
Lawn Ball Game History

Lawn ball is both an outdoor and indoor game. It has been a part of the Commonwealth Games since 1930. The Indian team did not get any medal in this sport in 22 years. At the same time, England has a lot of dominance in this game. England has won a total of 51 medals in lawn ball so far, including 20 gold, 9 silver and 22 bronze medals.
- Advertisement -
- Advertisement -
At the same time, when the Indian team will enter the final of the lawn ball in the Commonwealth Games 2022, it will also win a historic medal in this game. The final match between India and South Africa will be played on August 2.
Lawn Ball Game Rules
Lawn ball game rules are very interesting. Many people will not know about the rules of this game. A ball is used in this game which is made of rubber, wood or plastic resin. At the same time, the weight of this ball can be up to 1.59 kg. This game is played in a large open field. where the ball is thrown. Rolling the ball, the players push it forward.
This ball has to be delivered to the jack. Another name for the jack in lawn ball is the goal. The ball has to be delivered to this jack and on this basis the points are determined. From where the ball starts rolling, the distance of this jack is 23 meters.
Lawn ball is played in a place that is flat or raised (for crown-green bowls). Almost lawn ball is played outdoors but in some places it is also played indoors. The surface for this game can be either natural grass, artificial grass.
How is Lawn Ball Played?
Lawn ball is played in a total of four ways, each with different names. There are single, double, three player team and four player team. Each player is dealt on top of his number. There are separate teams for both men and women in this game.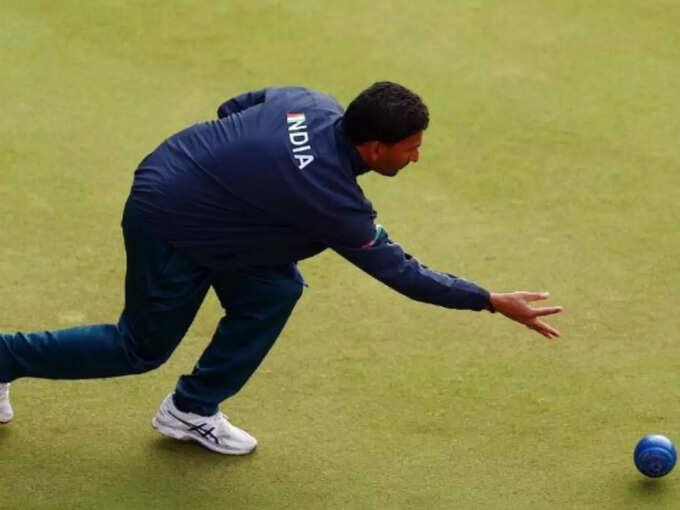 India has confirmed its medal in the lawn bowling four-man team. In the final, the Indian Women's Four team of India's Lovely Choubey (Lead), Pinky (Second), Nayanmoni Sekia (Third) and Roopa Rani Tirkey (Skip) will take on South Africa in a gold medal bout on Tuesday.
Source: navbharattimes.indiatimes.com
: Language Inputs
This post is sourced from newspapers, magazines and third-party websites. For more information please check NewsDay Express Disclaimer.