centurion
Wicketkeeper Quinton de Kock has announced his retirement from Test cricket just after India's 113-run loss to Centurion. De Kock scored 34 runs in the first innings at Centurion and batted brilliantly for 100 minutes. He scored 21 runs in 28 balls in the second innings. A statement from the South Africa team, released hours after the 113-run loss, said that de Kock has retired from Test cricket.
De Kock scored 3,300 runs in 54 matches at an average of 38.82 with 6 centuries. De Kock's wife is pregnant and he is about to become a father. In such times, he wants to spend more time with his family.
De Kock is quoted as saying, 'It is not a decision that I have come to very easily. I have taken a lot of time to think about what my future is like and what should be the priority in my life now when Sasha and I are about to welcome our first child into this world. My family is getting bigger now. My family is everything to me and I seek time and space to be with them during this new and exciting chapter of my life.'
KL Ranul News: KL Rahul counts the achievements of 2021, explains why it will be called the most successful year
He further said- I love Test cricket and I like to represent my country. I have seen ups and downs and have enjoyed every moment, but now I have found something that I love even more. I would like to take this opportunity to thank all those who have been a part of my Test cricket journey from the very beginning. I would not have been able to get here without the support of my coaches, teammates, various management teams and my family and friends.

Smile on Virat Kohli's face after victory, gesture to daughter Vamika by shaking hands
He said- This is not the end of my career as a Protea. I will continue to play white ball cricket. This means that he will be seen playing in the ODI series against India. In this way, just before the second Test against India, South Africa has suffered a major setback.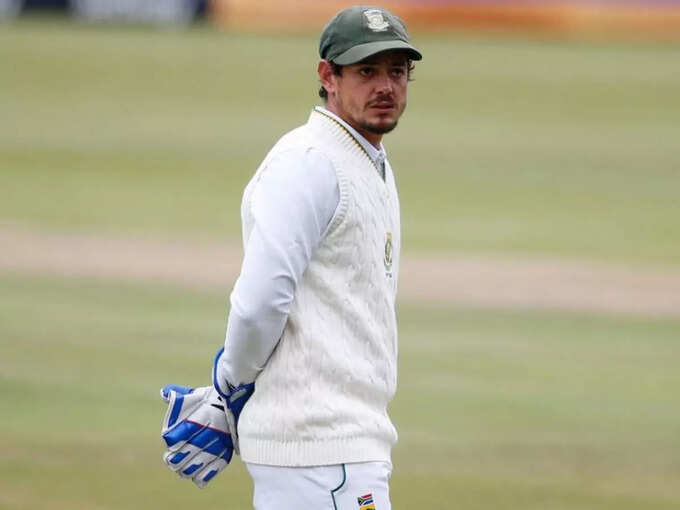 Quinton de Kock Test Retirement: South Africa suffered a major setback after a 113-run defeat, Quinton de Kock retired from Tests
.