Preeta aka Shraddha Arya of 'Kundali Bhagya' reached Maldives for honeymoon. She remained busy after the wedding on November 16, so she could not go out to spend time with her husband Rahul Nagal. But now there is also opportunity. The couple is enjoying this moment after a month of marriage. The actress is also sharing pictures on her social media. Earlier she posted a photo in her short black dress, now she is making fans crazy in Bikini (Shraddha Arya Bikini Photos).
The actress has shared the video with her Instagram handle, in which she is having fun dancing while walking near the pool. In a bikini and wearing a red bangle, Preeta is holding a flamboyant hat and has injured many with her killer style.


Shraddha never shies away from flaunting her body in fashionable and gorgeous outfits. Her performances in front of the pool wearing a bikini have captured millions of hearts. Fans are reading their praises in the comments section. One called her hot, while the other jokingly wrote, 'What are you doing Preeta, daughter.' At the same time, the third added this look of her to the cold, 'It is so cold, you are not feeling cold, Princess.'
The actress has also shared a photo in her Instagram story. In this, she is looking very cute wearing a blue gown. Apart from this, he has also shared pictures of his romantic date with fans and friends.
Kundali Bhagya's Shraddha Arya reached Maldives for honeymoon, shared pictures in short black dress

TV Stars Marriage 2021: Shehnai rang in the house of these 7 couples this year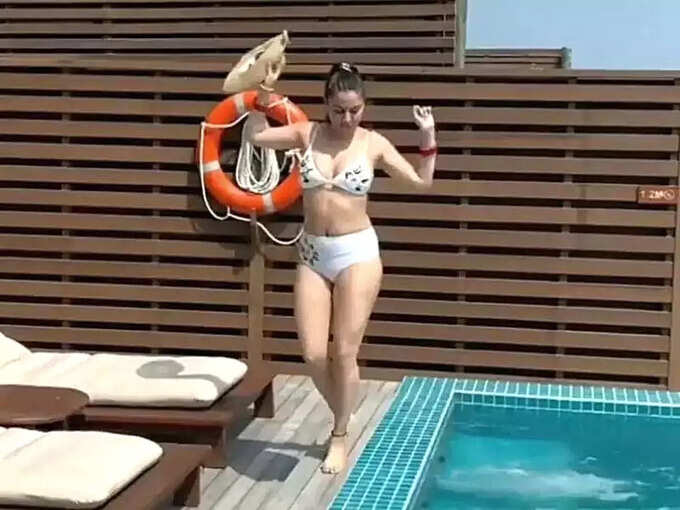 .