Recently, the name of Salman Khan, who turned 56, was associated with many heroines and many heroines came and went in his life. But she is still single today. Salman dated from Aishwarya Rai to Sangeeta Bijlani and Katrina Kaif. Even the cards of his marriage with Sangeeta Bijlani were printed, but the marriage could not take place. But do you know that Salman was also crazy about actress Rekha? Salman was in love with Rekha and used to follow her on a bicycle.
Rekha revealed this in the 8th season of 'Bigg Boss'. When Rekha reached the show as a guest, she revealed the mischief of Salman's childhood. One such disclosure happened about Salman's crush. Rekha told that when Salman was 6-7 years old, he used to follow her.

An old video of 'Bigg Boss 8' is going viral on social media, in which Rekha is seen revealing Salman's secret. Rekha says, 'I used to go for walks early in the morning and he was 6-7 or 8 years old then. He used to ride a bicycle. I used to walk ahead and he followed me. They didn't even know that they had fallen in love with me at that time.

Rekha said – that's why I didn't get married
Rekha further told that when Salman went home, he told the family members that when I grow up, I will marry that girl. Hearing Rekha's words, Salman blushes and smiles and says, 'Maybe that's why I didn't get married.' But Rekha stops them and says, 'No, no, that's why I didn't get married.'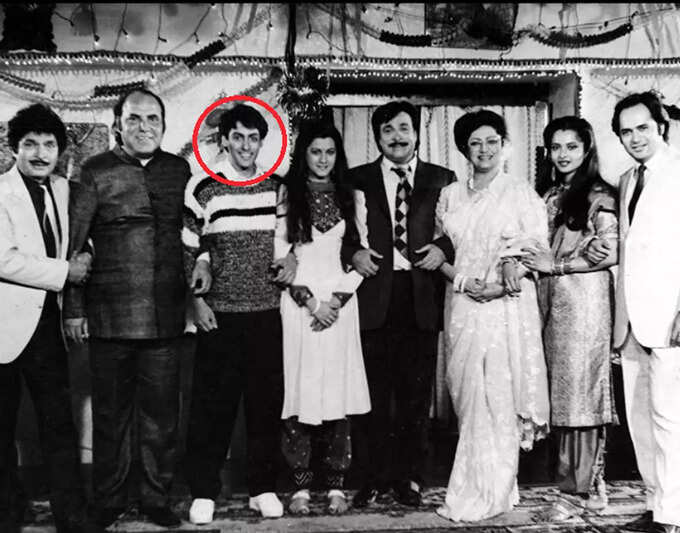 Salman became Rekha's brother-in-law in the debut film
It is interesting that the actress with whom Salman had dreamed of marrying, got a chance to work in the film with him when he grew up. Salman made his acting debut with the 1988 film 'Biwi Ho To Aisi'. Salman was in the supporting role in this film. Rekha and Farooq Sheikh were in the lead roles. Rekha became Salman's sister-in-law in the film.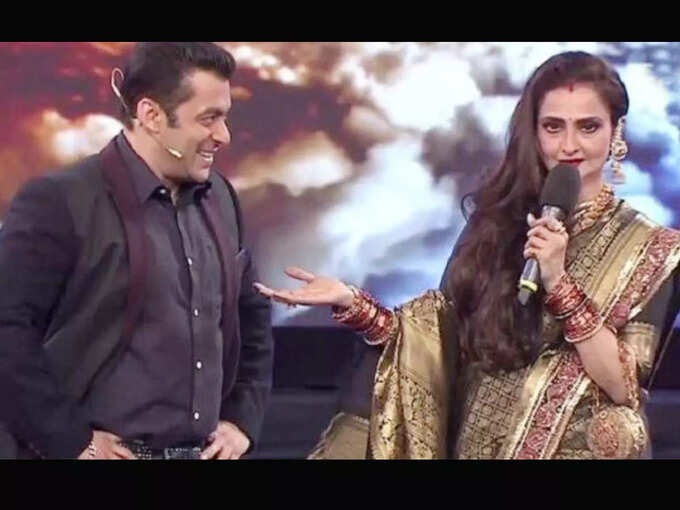 Photo: YouTube
.