Like last time, Bollywood actor Salman Khan went to Panvel Farmhouse to celebrate his birthday. Friends were also present there along with his family. The celebration was about to begin, but before that Salman was bitten by a snake. As soon as this news came out, the entire industry got upset. Fans started praying for his well being. Many film personalities also expressed concern towards the actor through social media. Actress Raveena Tandon was also included in these syllabus. However, along with expressing concern, he has also shared a funny post for Salman.
Raveena shared many photos with Salman on Instagram. Sharing these pictures, the actress has wished her first 'hero' Salman Khan a birthday. Told him special. Along with this, jokes have also been made on the snake bite incident. He has also tagged Salman in the post.

Raveena Tandon's post

Raveena wrote in the caption, 'Happy happy birthday to my first hero. Salman you will always be special to me. Cheers to the warmth, care, camaraderie, many years of fun and love. Well you are blessed (the snake must have died).'
celebrated birthday with niece

Let us tell you that Salman celebrated his and his niece Ayat's birthday at Panvel Farmhouse. Even before the celebration, Salman was bitten by a snake. He was immediately taken to the hospital, where he was discharged after 6 hours. After this, returning to the farmhouse, he celebrated the birthday.
During a conversation with the media, Salman told that suddenly a snake had come in the room. The children were frightened after seeing the snake. In such a situation, he tried to lift the snake out with the help of a stick. During this, the snake crawled on the pole and reached Salman's hand and bit him. However, the snake was not venomous, so there was nothing to be afraid of. Now she is completely fit.
KRK again targeted Salman Khan, said – more poisonous than snake


Dharmendra became restless after hearing the news of snake bite to Salman Khan, the veteran actor did this work immediately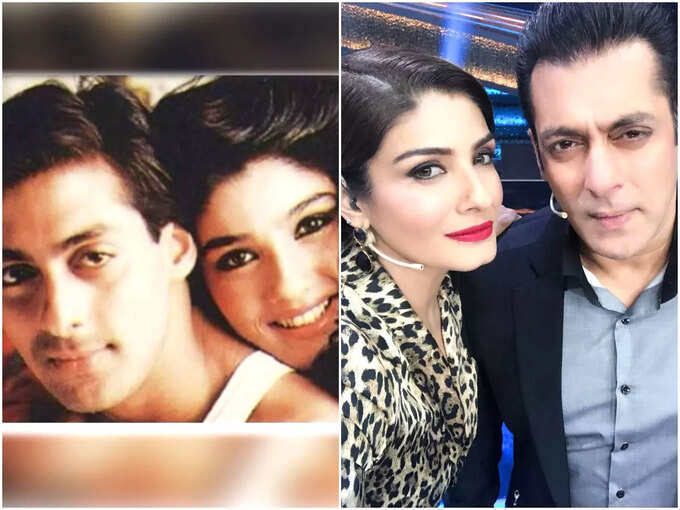 Raveena Tandon's funny post for Salman Khan
.