Ranveer Singh's tremendous performance in the recently released Kabir Khan's film '83' is being praised a lot. Ranveer Singh played the role of former cricket captain Kapil Dev in the film, based on the story of Team India's historic victory in the 1983 Cricket World Cup. Ranveer not only cast himself as Kapil Dev for this film, but also brought his cricketing style and body language to the screen. This is the reason why Ranveer Singh has entered the hearts of people through '83'. Ranveer Singh became emotional with the response to the film.
In an interview to 'Bollywood Hungama', Ranveer Singh got emotional when he was talking about the response to '83'. He could not believe that people are giving him so much love in the role of Kapil Dev. Ranveer now feels that his hard work has paid off.
Ranveer Singh was not the first choice for Kapil Dev's role in the film '83'
Ranveer Singh said, 'I don't cry in public like this. Even if it happens, I feel very embarrassed later. I think it's better to express. It seems like I cry so easily these days. Maybe what is happening around the world due to the pandemic has made me more emotional.


83 Movie Day 5 Box Office Collection: Ranveer's film is seen at stake
Ranveer further said, 'I don't know what it is. But '83' still makes me emotional. Messages are coming on the message. My phone is not even turning off. My phone battery drains completely only once in two days, but now it is getting drained 3 times in a day. I don't have any power bank to charge it again. The wildest love I am getting is a tsunami. I am not bloated with joy. Looks like it's magic. I became an actor.
As soon as he said this, Ranveer's throat became tight. When asked why he feels that becoming an actor is a charisma, Ranveer said, "You see the facts. What were my chances to be successful? What shall I say? How do I react to the messages I am getting? I am surprised to see what people are saying and expressing about me. I have never received so much love before today. I have done good films and good characters, but this is on another level. It's very special and I know it won't always happen. This is what makes '83' special.


Anushka Sharma-Virat Kohli returned after watching '83', told how Ranveer Singh's film was like


'83' is going to be the biggest disaster? Ranveer's film is craving audience in theaters
On the other hand, talk about '83' (83 movie box office collection) so far, so far this film, released on December 24, has earned only 57 crores. On the fifth day i.e. Tuesday, the film earned only Rs 6 crore. At the same time, the decision to close all theaters and multiplexes came on Tuesday itself, which has affected the earnings of '83' and other released films.
Film '83' Public Review '83'
83 Trailer: India Jeetega .. '83' great trailer release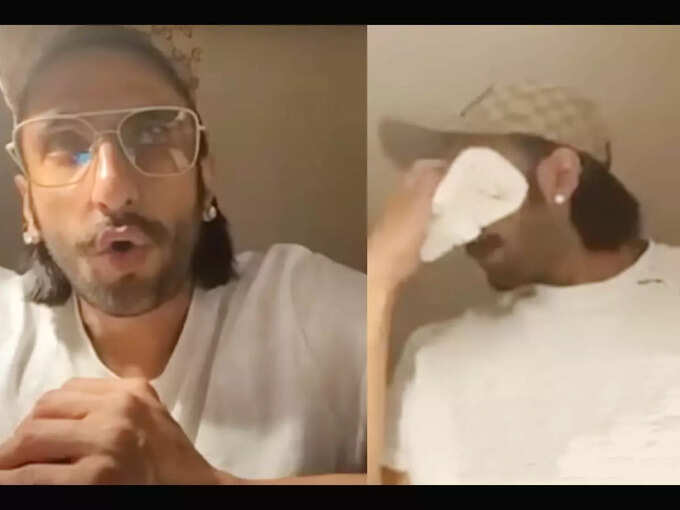 .