Comedians Bharti Singh and Haarsh Limbachiyaa are going to become parents soon. While there is no place for the happiness of this cute couple regarding the pregnancy, Bharti is also scared about the current situation. Bharti is known for her wits and jokes and a similar sight was witnessed in Mumbai on Thursday as well. Bharti had reached the sets of 'Bigg Boss 15' for a shoot. During this, the paparazzi surrounded him. During the conversation, Bharti's same funny style was seen again, but in the talks, Bharti also disclosed her 'fear' (Mom To Be Bharti Singh Reveals About Her Fear), which she got during pregnancy. Hurting round.
'Feels a bit strange'
Paparazzi questioned Bharti about the increasing cases of corona infection. Pregnant Bharti shares her fear on this. He said, 'Looks like something strange. Looks like a scare. Every day news is being heard that it has happened, it has happened. Again the fear that was there a year ago seems to be there. Thought that there is a break, we will go for a walk, but now we will stay in the house, only 3 BHK will do this from here to there and from there to here.

Paparazzi made the child's 'mama'
This is not the first time that Bharti has expressed fear about the danger of corona in pregnancy. Even before this, as the host of a dance reality show, she has expressed her fear about having children in the current situation. However, while talking to the paparazzi, Bharti has definitely given this good news that she will become a mother in the month of April. During this, Bharti's funny style was also seen in the conversation with the paparazzi. He made the paparazzi the 'mama' of his child.

'Oh! Dai Maa is here
Actually, the paparazzi asked Bharti that when will she get the good news and after how many months? On this the comedian said in his own style, 'Oh wow, Dai Maa is here. You will get it only in April, you will reach, will you not? The funny thing is that Bharti told the paparazzi that you guys are 'mama', tell me, do you want a boy or a girl? On this, most of the paparazzi expressed the desire of the daughter. One said that she wants both, to which Bharti said, 'No, there is only one. Shall I keep doing the same thing? They say do it later. Be healthy whatever it is.
There were tears in Harsh's eyes
Earlier in an interview, Bharti had told that when she shared the news of pregnancy with Harsh, she had tears in her eyes. Bharti said, 'Harsh likes children very much. Harsh is the mother of this child more than me. He is very excited. My mood swings keep happening, Harsh pampers me a lot. It is a beautiful and challenging phase for both of us.
Bharti Singh, who became 'Santa', flaunted baby bump for the first time, asked the question to the fans, then the syllabus gave this answer


Bharti Singh folded his hands in front of the paparazzi, said – send 50-50 thousand rupees to the hospital for delivery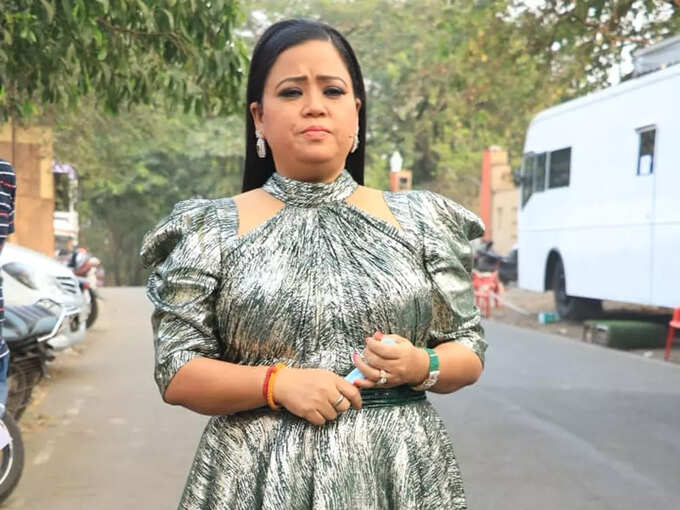 Pregnant Bharti Singh Reveals her Fear, calls paparazzi her baby's Dai Maa and mama
.