Nandamuri Taraka Rama Rao. Popularly known as NT Rama Rao. Actor. Filmmaker and former Chief Minister. His grandson is Junior NTR who is in discussion these days due to RRR and 'Naatu Naatu'. SS Rajamouli's RRR rocks the Critic's Choice Awards 2023 after the Golden Globe Awards. Today is the death anniversary of Junior NTR's grandfather NT Rama Rao. He was called the Messiah of the cinema world. Not only did he contribute to the entertainment world, but his politics and social work also cannot be forgotten. Yes, his name also holds a world record. Let us tell you all about NTRama Rao's family, political career and contribution to the film industry in the Wow Wednesday series of Navbharat Times.

NT Rama Rao was born in Karnataka in the year 1923. He belonged to a farmer's family. Born in a poor family, Rama Rao created a great legacy. He did such works not only in reel life but also in real life that common people were his big fans. When he was in cinema, he gave one brilliant film after another. Then when he took the political path, he proved to be an example. NT Rama Rao was the one who created the Telugu Desam Party, one of the biggest political parties in the country. He established it in the year 1982.
NT Rama Rao, the Messiah of Cinema
Before talking about NT Rama Rao's political career, let's talk about his films. Let's understand how he started his career and how he became the Messiah of cinema. Rama Rao acted as an actor in more than 300 films. Also won the National Award three times. Big awards like Nandi Award to Filmfare were also named after him.
NT Rama Rao's world record
When NT Rama Rao (NT Rama Rao Guinness World Record) decided to enter politics in the year 1982, it was his very thoughtful opinion. After deciding everything, he called the newspapermen. Said that I have completed 60 years. I have divided all my property among my sons and daughters. Now I am free from all the responsibilities of my family and now I can fulfill my social responsibility. Now being free from all responsibilities, I am entering politics and want to serve my dear people of Andhra Pradesh. NT Rama Rao was the person who started the practice of Rath Yatra. He traveled more than 40 thousand kilometers in 9 months. Met different types of people and got to know their problems. In this way his name was recorded in the 'Guinness Book of Records'.
Filmography and career of NT Rama Rao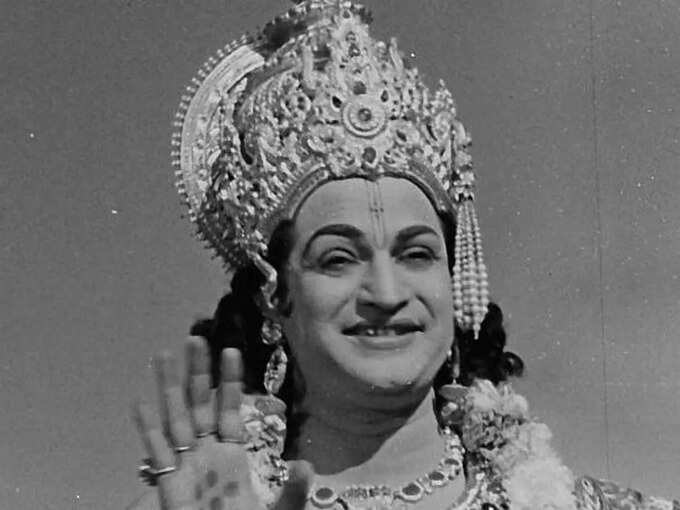 NT Rama Rao started his career with the Telugu film 'Mana Desam' (NT Rama Rao Filmography). This social film was directed by LV Prasad. Then in the 50s, he was seen in characters like Krishna, Karna and Ram and got a lot of love from the public. Rama Rao is also such a star who played the role of Sri Krishna 17 times on screen. His films ranging from 'Maya Bazar' to 'SrikrishnaArjun Yudham' proved to be superhits.
NT Rama Rao's last film
The special thing is that even when he appeared in the role of Shriram in Luv Kush film (NT Rama Rao Movies), he got a lot of love. In the year 1963, that regional film had set a record by collecting 1 crore. Then he directed a few films. After making a lot of name and records in films, NV Rama Rao made Telugu poet Srinath's biopic Srinatha Kavi Sarvabhowmudu. This was also his last film.
Political career of NT Rama Rao
NT Rama Rao stepped into political career by establishing the Telugu Desam Party in the year 1982. Ever since the state was formed, it was considered a Congress bastion. But under his leadership, he weakened the image of Congress and established power. Yes, NT Rama Rao's party won the elections and he became the CM of Andhra Pradesh for the first time. Between 1983 and 1994, he became the chief minister thrice.
Family Tree of NT Rama Rao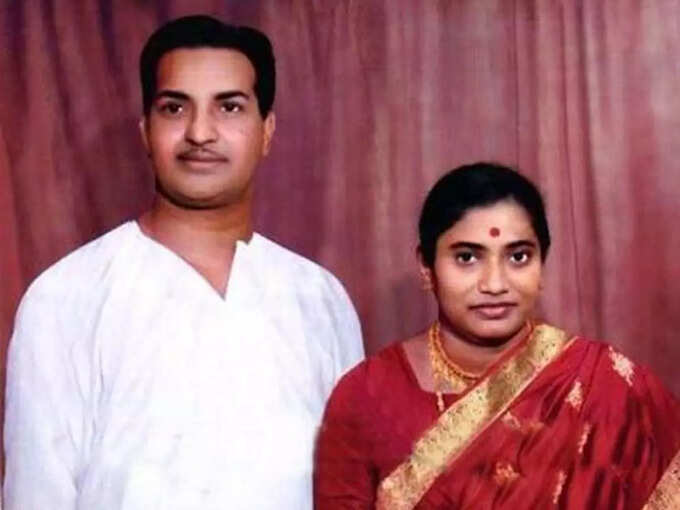 In the year 1942, at the age of 20, NT Rama Rao married his maternal uncle's daughter Basav Tarakam (NT Rama Rao Wife). Both have 8 sons and four daughters. NTR's wife died in the year 1985 and he married Telugu writer Lakshmi Parvathi in the year 1993 at the age of 70 (NT Rama Rao Second Marriage). It is said that NT Rama Rao's family never gave place to his second wife in the family nor considered her as a member of the family.

Who is MM Keeravani, the music composer of 'Naatu Naatu'? Music was also given in these famous songs like 'Gali Mein Aaj Chand'
NTR's family
NTR's eldest son was Nandamuri Ramakrishna (NT Rama Rao Son) who died in 1996. After this, actor-turned-politician NTR established the studio in his son's memory. His third son, Nandamuri Sai Krishna, a theater owner, passed away in 2004 due to a diabetes-related illness. Nandamuri Harikrishna, the fourth son of NTR, died in a car accident in the year 2018. Harikrishna started work as a child actor who later became a Rajya Sabha member from TDP. Nandamuri Harikrishna's son is Kalyan Ram and Jr NTR (jr ntr grandfather). Both are active in Telugu film industry.

Source: navbharattimes.indiatimes.com
: Language Inputs
This post is sourced from newspapers, magazines and third-party websites. For more information please check NewsDay Express Disclaimer.