When Harnaaz Sandhu crowned Miss Universe 2021 this month, people's happiness knew no bounds. India got Miss Universe after 21 years. It was indeed a matter of pride for the country. Everyone praised Harnaaz. When she returned to India, she was given a warm welcome. But there were some people on social media who said that Harnaaz got the title of 'Miss Universe' just because of her beautiful face. Harnaaz Sandhu did not like these things.
Harnaaz Sandhu is very active on social media. When her eyes fell on those users who were questioning her winning the Miss Universe crown, she gave a befitting reply.
Harnaaz Sandhu did some preparation for Miss Universe, Doctor Yogi Amritraj shared the secrets

'I will focus on working hard instead of arguing'
In a conversation with 'Mid Day', Harnaaz replied to those users saying that she knows how hard she has worked hard to win the title. Harnaaz said that instead of arguing with such people, she would like to work harder to tell them her worth.


Miss Universe 2021 Harnaaz Sandhu said on Casting Couch, this is the plan for Bollywood debut

Comparison of beauty pageant with Olympics
Harnaaz further compared the Miss Universe beauty pageant to the Olympics and said that winning her title was nothing short of winning for her at the Olympics. Harnaaz Sandhu also raised the question that when the players of the country win, everyone praises them, but no one praises the beauty pageant winners. Harnaaz said that she wants to break this stereotype.


Harnaaz Sandhu wants to live Priyanka Chopra's life on screen, wants to do biopic of Desi Girl
Let us tell you that 21 years before Harnaaz, Lara Dutta won the Miss Universe crown in the year 2000. Since then, till 2020, no Indian beauty has got this title. But in 2021, India got the new Miss Universe in the form of Harnaaz Sandhu.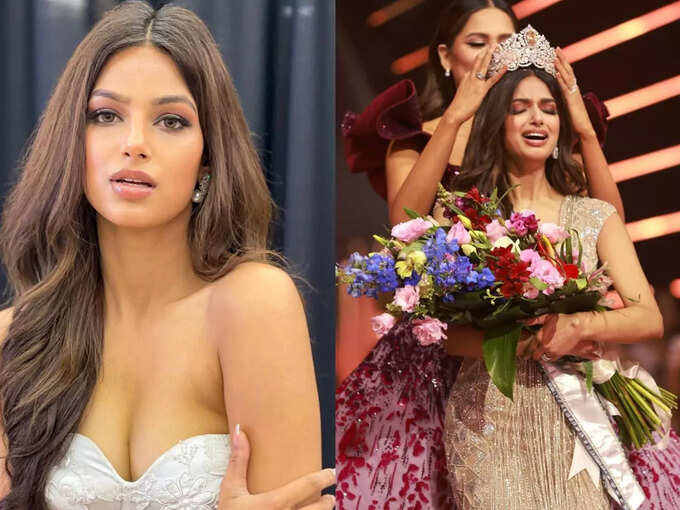 Instagram / harnaazsandhu_03
.