Preeto aka Shraddha Arya of 'Kundali Bhagya' was married on November 16, 2021 with her boyfriend Rahul Nagal. The actress shared all the pictures from the pre wedding rituals on her Instagram, in which she looked like a happy bride. Now she has gone on honeymoon (Shraddha Arya Honeymoon) a month after 10 days of marriage. Some glimpses of which he has posted on his social media.
View this post on Instagram

Shraddha has shared eight of her pictures with fans. In a black short dress and red bangle, the actress is seen in a mood for full-blown fun.
View this post on Instagram

The actress has gone to Maldives for honeymoon. This is the place where most of the Bollywood celebs have gone.
View this post on Instagram

Shraddha Arya standing on the beach is seen playing hide and seek with the sun. Sometimes she smiles by turning her face towards the sun and sometimes she covers it with her hat.
View this post on Instagram

Shraddha Arya also wrote a caption with these photos. In this she is telling the beauty of Maldives.
Shraddha Arya dances on Shweta Tiwari's daughter Palak's song 'Bijli', celebrates Dheeraj Dhupar's birthday like this

'Kundali Bhagya' actress Mansi Srivastava is going to get married, shehnai will ring on January 22?

TV Stars Marriage 2021: Shehnai rang in the house of these 7 couples this year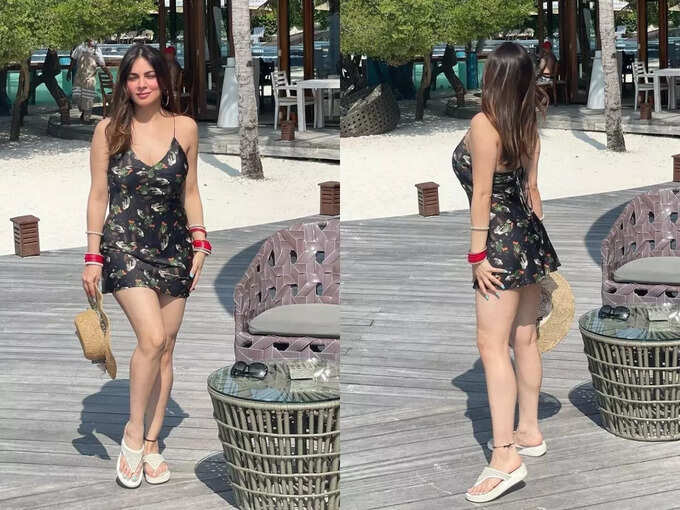 .