Sunny Leone's new song 'Madhuban Mein Radhika Nache' has created a ruckus. Somewhere their effigies are being burnt, somewhere from sages and saints to common people have given warnings. Meanwhile, although the makers have also talked about replacing the lyrics of the song, the controversy does not seem to be stopping at the moment. Meanwhile, Kamal R Khan has surrounded Bollywood superstars, targeting Sunny Leone. Actor, director, producer and alleged number-1 critic KRK, referring to Sunny Leone's past, said that she came to films from the porn industry and despite this the industry supported her.
Poonam Pandey and Sherlyn Chopra were also surrounded
Many religious groups have also objected to this new song of Sunny Leone. The song is being said to hurt the sentiments of Hinduism. Along with this, Sunny Leone's dance is also being called obscene. Now KRK has posted a video on YouTube giving his opinion in this matter. The title of the video is, 'Sunny Leone insulted Hinduism?' In the video, KRK takes a jibe at Bollywood stalwarts and says that he made a porn star a big star of the industry. Not only this, in the video, he also says that seeing Sunny Leone's successful career, people like Poonam Pandey and Sherlyn Chopra are also serving porn videos on apps.
Attack on Mahesh Bhatt, Ekta and Shahrukh
KRK has named Mahesh Bhatt, Ekta Kapoor and Shahrukh Khan in his video and alleged that they have done marketing for Sunny Leone. For information, let us tell you that Sunny Leone did item dance on the song 'Laila Main Laila' in Shahrukh Khan's film 'Raees'.
'These people made her a goddess'
KRK says, 'Bhatt sahab and Ekta Kapoor keep looking for girls who are ready to be no**… All Bollywood people started promoting Sunny Leone. Shahrukh also took Sunny in his film and others also declared Sunny as a goddess. KRK has also cursed the audience in the video. Said that people are not putting their mind and blindly following the media who are telling Sunny Leone like a goddess.
Demand to arrest Sunny Leone arose on social media, people are angry on Madhuban Song


Sunny Leone's controversial song 'Madhuban' will be replaced, Saregama has decided to see the growing ruckus


Ruckus on Sunny Leone's song 'Radhika in Madhuban'


Ruckus over Sunny Leone's 'Madhuban' song, demand to delete it immediately, know what is the matter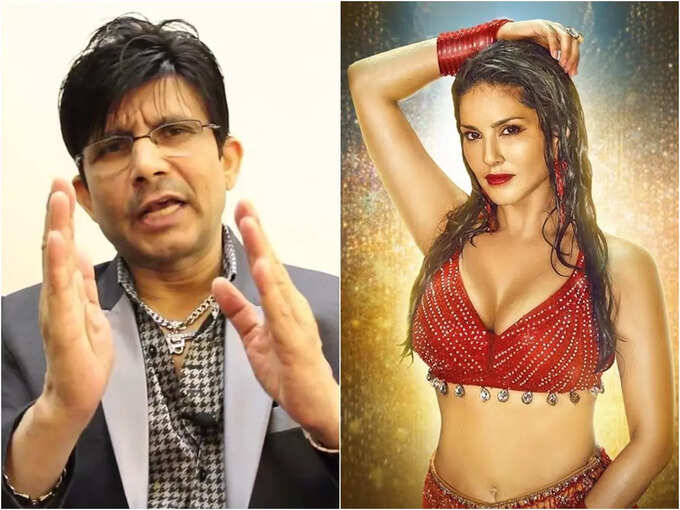 KRK Targets Sunny Leone, Blames Shah Rukh Khan and Others says- ye toh aisi ladkiyan dhundte hai jo nangi hone ko tayyar rahe
.