South Star Junior NTR, who is awarded the title of 'Tiger of Tollywood', is in discussion these days with his soon to be released film 'RRR'. Based on the British era, directed by Bahubali fame director Rajamouli, the film also stars Ram Charan, Ajay Devgn and Alia Bhatt. In this special meeting, Jr NTR talks on many issues like his film, patriotism, Hindi language, his grandfather NTR, pressure, success etc.
Your upcoming film 'RRR' is directed by Bahubali fame Rajamouli, so are you feeling any pressure on the film as his Baahubali is breaking records?
Of course I feel the pressure, but I think the product won't be as effective when you don't feel the pressure, so pressure is what makes for a great product. It is not just about Triple R or Baahubali. It happens with every film. Pressure has to be dealt with and I consider it a positive aspect. To make a good film, it is necessary to have pressure for the pressure.
Kapil Sharma questioned Ram Charan's airline and hotel business, the actor gave a funny answer
Your Hindi is very good as compared to other South artists, when and how did you work on your Hindi?
All I can say is that I was lucky. In fact, when I was in school, my mother wanted me to choose Hindi as my first language. I also asked my mother why only Hindi? Then the mother's answer was, that is because Hindi is our national language and you should know how to speak ,. He kept my first language Hindi and second language Telugu. His reasoning behind keeping Telugu as the second language was that it is your local language, Father Tongue. Now when I talk to Hindi speaking people like you, it is very easy. Although there is still some fear about Hindi.
Heard you put on a lot of weight for your role. We all know that the easier it is to gain weight, the harder it is to lose it?
Sure. Aamir sir (actor Aamir Khan) has been a role model for us in this regard in Dangal. It was not a challenge for me to gain weight here, I had to increase my muscles for the film. The first demand of my character was that he should look muscular. This character is Bhima, who belongs to the village and when the body is made by working in the village, then his attitude is different. Rajamouli wanted that kind of body, not today's six pack abs. My trainers helped me a lot to achieve this look. But maintaining that look in the three years of Pandemic was a huge challenge. But when you have a director like Rajamouli with you, who constantly inspires you to achieve your goals, then nothing is difficult for you. I used to train twice a day for this look. Weight training in the morning and cardio in the evening.


Jr NTR and Ram Charan Teja dance on 'Nacho Nacho' in 'The Kapil Sharma Show'
You dubbed this film in your own voice in many different languages ​​like Hindi, Kannada, Tamil and Telugu. Why were you inspired to take up this challenge?
When an actor dubs his role in his voice, he is able to connect more deeply with the character than with the viewer. Rajamouli was quite particular about this. They wanted their actors to dub the film in their own voice. I am familiar with all these languages, but I was accompanied by many language stalwarts. Riya ji for Hindi, Vardharaj ji for Kannada, Madan Karki and Vijay helped a lot in Tamil language. This amazing experience for me also I would like to repeat this experience continuously. Whenever I watch my dubbed films on SET MAX or other channels, I feel like, who is this man, who is living the role as my voice? Feels weird at times.
You are awarded the title of Tiger of Tollywood. How do you get this title? Success never speaks loudly?
It is a blessing as well as a pressure. This is why it is important to balance it. Balancing this, it has now been twenty years. This is a huge responsibility, as the legacy of my grandfather, Sr. NTR (Venowned actor and former Andhra Pradesh Chief Minister NT Rama Rao) rests on me. My journey has been phenomenal. What more can I ask for? As far as speaking the head of success is concerned, media friends like you do not let them fly in the sky. This is a good thing. Even in our homes, mothers punish us at fault, so this is the role media plays in our lives. This is good for growth. The media around me and many of my critics are such, who say, 'Aaja aaja apne apne karte karte karte hain' (Aaja aaja on my position).


RRR Trailer: Jr NTR and Ram Charan's action double dose RRR trailer
What's the weirdest critique you've endured for yourself?
In the last twenty years, I have heard so many strange things about myself that now I do not even remember. I was too fat. It used to be 110 kg then. Then I got trolled badly. I was criticized a lot. Everyone used to say that I cannot be like this. How can I do that, but I believe that I am what I am today because of those criticisms.
What is your fondest memory of being with your grandfather, Sr. NTR? What did you learn from them?
There are many. But once I remember that he asked me what is your name? I said, Tarka, he said, no, your name is not Taraka, not Taraka N.T. It was he who made me realize that great heritage of his. I had worked with him in a Telugu film which did not release. But he has many memories with him. The biggest discipline I learned from him. I learned the guns of discipline and commitment from him. I know what it's like to be committed to anything? I learned from him that time is not to be wasted, because the time that has passed does not come back.


RRR: Ram Charan-Jr NTR became dancing dynamite in 'Nacho Nacho', fans said – dance faster than a bullet
Your film 'RRR' is a patriotic film based on the British era. How patriotic do you consider yourself to be?
Everyone should be a responsible citizen of the country. You cannot describe your patriotism in words. I consider myself a secret soldier of the country. Whenever the country needs me, I am ready every moment. Whenever the country wants you should show your patriotism through your works.
Apart from South actor Ramcharan in 'RRR', there are also Bollywood actors Ajay Devgan and Alia Bhatt. How was the experience?
Very awesome We have grown up watching Ajay sir's (Ajay Devgan) films and working with him today is nothing short of a blessing. I don't have scenes with him in the film. But we went to meet him on the sets. We also spent some time with him. He is a wonderful human being. Maharashtra is in his veins. They eat, drink and live Maharashtra. Alia is a very talented actress. She has proved to be a great companion in 'RRR'. Her work as Sita in 'RRR' is worth watching.
What do you think about Bollywood and Bollywood actors?
I don't make any distinction between Bollywood, Tollywood and Kollywood. I think the success of Baahubali has broken this barrier. I consider all of us actors to be from the Indian film industry. We have learned a lot from Bollywood and Tollywood has also opened its doors to Bollywood. As far as my favorite star in Bollywood is concerned, Salman Khan is my favourite. I am a big fan of his and always will be. I have said this on record many times. His aura and personality are amazing.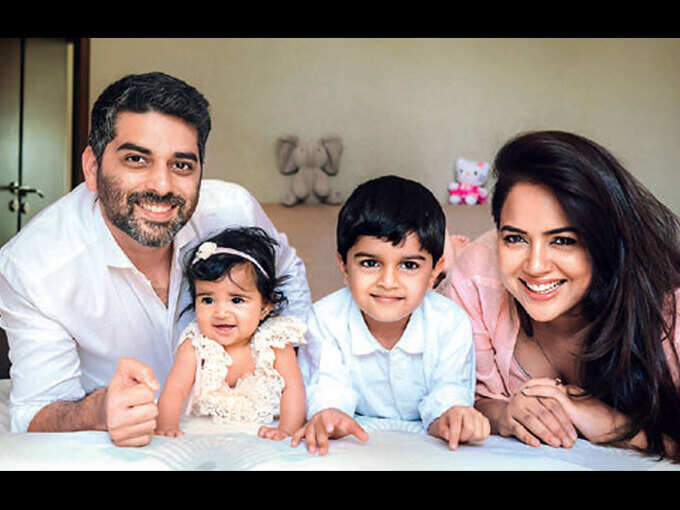 .